At $1.77 billion, it will be Arizona's most expensive highway project ever. It will include Arizona's first effort to build a modern interchange called a "divergent diamond." And it will include Arizona's first long-term maintenance contract for a highway builder.
But one thing the South Mountain Freeway won't include is an elevated right-of-way. It will largely run at grade while at least two cross streets will be elevated over it.
Crews are expected to begin removing desert plants around the intersection of I-10 and the Loop 202 Santan Freeway by next week in preparation for construction of the 22-mile freeway. The plants will be moved to a nursery ADOT is creating nearby and will be transplanted when the road is completed.
Although residents at the Aug. 22 Ahwatukee Foothills Village planning meeting expressed concerns that the freeway would be elevated and block their mountain and desert views, the Arizona Department of Transportation long ago discarded that idea.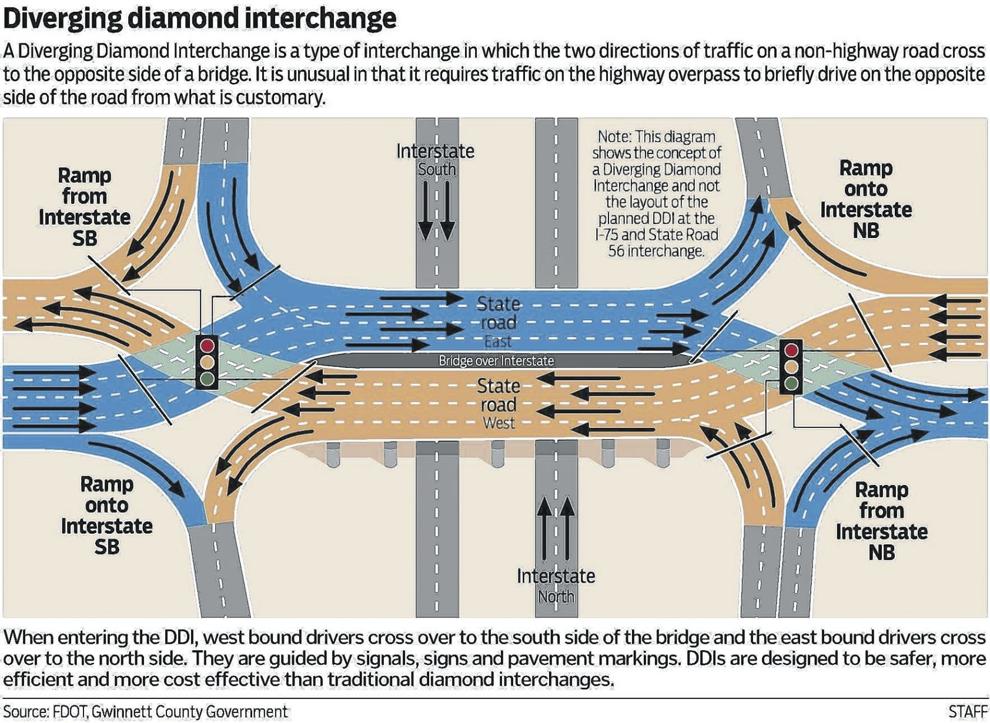 Also ditched was any plan for a depressed freeway, similar to stretches of the Loop 101 in the East Valley, because of costs and other considerations.
"We would have had to acquire far more houses and businesses to build a depressed highway," ADOT spokesman Dustin Krugel said. He added that construction of a depressed freeway would have caused more disruption to nearby neighborhoods.
What will be elevated in Ahwatukee are Desert Foothills Parkway, 17th Avenue and 24th Street, according to preliminary designs that are still being fine-tuned. Those three thoroughfares will cross over the freeway at grades ranging between 17 and 28 feet.
ADOT representatives are already meeting with Phoenix City Manager Ed Zuercher to discuss the overpasses. He had expressed "serious concerns" about those plans.
Zuercher told ADOT in an Aug. 16 letter that "enhanced connectivity, mobility, accessibility and maximized land use and development in these areas would be negatively affected by" ADOT's decision to keep the freeway at grade and elevate the crossover streets instead.
Since that letter was sent, his office has met with ADOT twice and will continue meeting to discuss the preliminary design and possible changes.
The elevated portions of Desert Foothills Parkway and 17th Avenue will merge with the freeway in an interchange built in a fashion that has never been tried in Arizona before, Krugel said.
Called a "divergent diamond," the interchange was pioneered in Missouri and has now been built in more than 20 states.
Perfected by a University of Maryland engineering graduate student in 2000 and first used by Missouri in 2009, divergent diamonds are considered an unconventional but cost-effective approach to moving freeway traffic expeditiously through interchanges with cross streets, according to an organization of design consultants called Advanced Transportation Solutions/American.
In a divergent diamond, non-freeway motorists cross over from the right side of the road to the left side as they cross over the freeway, in effect, driving as they would in England. Once they cross the freeway, motorists are switched back to the standard right side of the road.
Considered less accident-prone than other kinds of interchanges, the divergent diamond was listed by Popular Science magazine as one of the best innovations of 2009.
The two Ahwatukee intersections will have "half a divergent diamond," Krugel said, because right now only desert and the reservation are on the south side of the freeway.
"A full diverging diamond interchange configuration is not needed at this time as there are currently no connections to the south from the Gila River Indian Community," Krugel said. "If a need presents itself in the future, a south connection could be added."
Although ADOT officials stressed last week that the South Mountain Freeway's design has not yet been finalized, they expect to have a more detailed explanation of their plans at a series of public hearings next month, including one at Desert Vista High School on Sept. 27.
The contract for the freeway's construction, which accounts for $916 million of the total $1.77 billion project cost, also includes a 30-year maintenance requirement for the contractor. The balance of the total cost went for design, property acquisitions in the right of way, and administrative costs, Krugel explained.
Krugel said the maintenance requirement — the first for an Arizona highway-building project — makes it incumbent on the builder to "get it right" when the freeway is first built or risk having to pick up the tab for any problems that develop after it opens.
He also stressed that ADOT will be using walls and rubberized asphalt surfaces to reduce freeway noise.
There are several other unique aspects to the construction job.
The state developed a public-private partnership with a team of four companies, called Connect 202 Partners, to design and build the freeway and provide maintenance for 30 years after construction.
The team consists of Fluor Enterprises Inc., Granite Construction Co. and Ames Construction Inc., with Parsons Brinckerhoff Inc. as design lead.
Initially, the plan was to have nine separate projects along the freeway path. The partnership not only provides better coordination of all construction activity, ADOT said, but cuts completion time as well as costs.
Construction will begin at both ends of the freeway simultaneously with an eye to opening in late 2019 or early 2020.
The freeway's design also reduces the amount of right-of-way needed as well as the amount of earth that will have to be hauled away by trucks.
The project will include construction of a 15-foot-wide, multi-use trail along the existing Pecos Road alignment from 40th Street to 17th Avenue.