While gratefully accepted, a $100 donation to a charity doesn't do much these days.
But multiply that figure by 100 or more and you're talking about having a serious impact on that charity's mission.
That is the essence of the 100+ Women Who Care of the Valley of the Sun Chapter, a growing philanthropic organization founded by Ahwatukee resident Kim Tarnopolski with the help of three friends two years ago.
"I heard about the concept two years ago and I thought it was amazing," said Tarnopolski, who is getting ready for the group's next quarterly meeting 5:30-7:30 p.m. Aug. 23 at Four Points by Sheraton Phoenix South Mountain, 10831 S. 51st St., Ahwatukee.
If you go to the meeting, be prepared for a friendly gathering run with the precision of a military marching band.
"It's an exercise in awesome efficiency," Tarnopolski said.
While members and guests have up to an hour to socialize, 6:30 p.m. marks the start of a meeting that moves according to straightforward and exact rules that eliminate back-door lobbying and favoritism in the group's selection of a beneficiary.
First off, everybody who attends brings a check for $100 with the payee line left blank.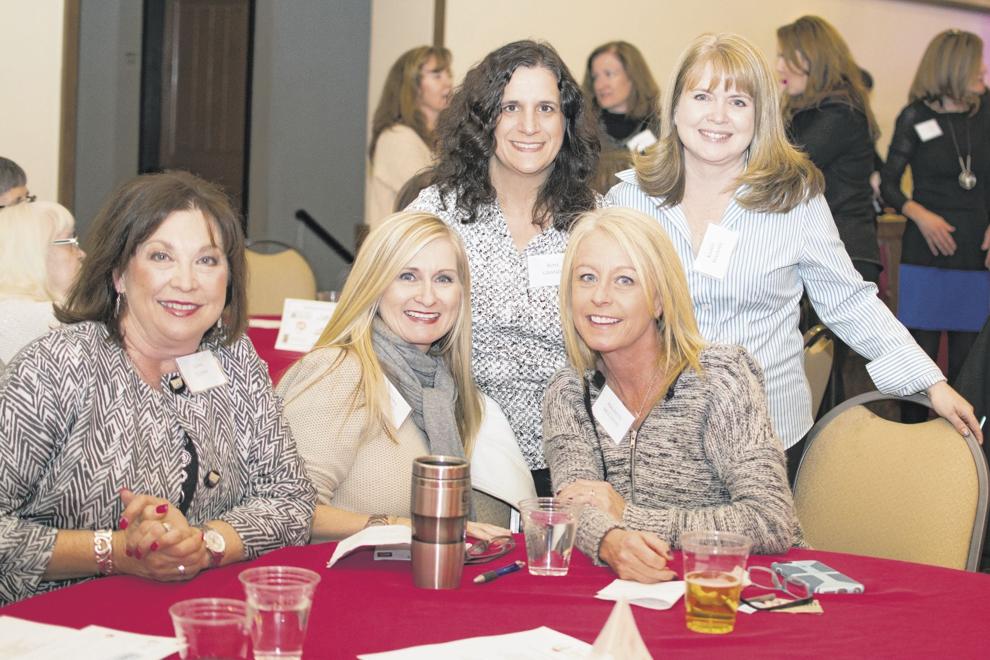 The name they put on that line will depend on what happens over the next hour as the names of three charities are pulled from a hat. Everyone who attends has a chance to nominate a charity, but they need to be there if their candidate's name is pulled and be prepared to give a five-minute presentation about the group without the help of PowerPoints or any other props.
And they must have submitted the name to Tarnopolski and the rest of the executive committee at least two weeks before the meeting so the nominees can be carefully vetted.
That vetting process is designed to ensure that the charity is a registered nonprofit, has been active at least three years, can provide charitable tax receipts to the donors, and meet a number of other requirements laid out on the group's website, 100wwcvalleyofthesun.org.
During the meeting, members can ask the presenter questions. After the three presentations are completed, the group votes. Whoever gets the most votes wins those checks.
The recipient of that largesse attends the next quarterly meeting to discuss how "Big Give" was used.
But by when 7:30 rolls around, business is over, so busy women need not worry about staying late.
The first 100+ Women Who Care chapter was started in 2006 by Karen Dunigan, the former mayor of Jackson, Michigan, who organized friends and acquaintances to each give $100 to help an organization buy portable baby cribs for needy new moms.
Tarnopolski was so taken by the concept, which has spread to more than 350 communities across the country, that she attended another Phoenix chapter's meeting in Arcadia to see how it worked. She was so excited by what she witnessed that she called on three friends who each had a special expertise she felt necessary to organize and maintain the group.
They included Jenn Kaye of Scottsdale, a communications expert in branding; Stephanie Millner of Queen Creek, who has a strong business background and experience in the nonprofit world; and Jacqueline Destremps of Tempe, an expert in website development and social media.
"I thought to myself that Phoenix is such a large city there was room for more of these chapters, so I decided to bring it to Ahwatukee and Scottsdale," said Tarnopolski, a retired human resources worker.
Though she has experience in organizing large events, Tarnopolski also said, "I have a big heart for charities and bringing the community together."
The Ahwatukee and Scottsdale groups are considered "sister organizations" under the Valley of the Sun Chapter. This month, they are giving birth to a third sister group in the West Valley.
The Ahwatukee group has 180 women, about 60 of whom are Tempe businesswomen and the rest from Ahwatukee, and the Scottsdale group counts 120 so far.
Together, they have already raised a total $98,775 for 12 charities – about a fifth of the way toward a goal of raising $500,000 in five years.
The six that have received "Big Gives" from the Ahwatukee group include: the YMCA Outreach Program for Ahwatukee Seniors; the Junior Diabetes Research Foundation Desert Southwest Foundation; Teen Reach Adventure Camp, a Chandler group for young people; Tumbleweed, a Phoenix group that helps Arizona homeless teens get off the streets; Sunshine Angels, which provides help for at-risk teens; and the Joy Bus, which delivers nutritious meals to shut-in cancer patients.
The group keeps itself focused on its mission of raising money.
"People want to donate things like household goods, but our answer is that's a different model," Tarnopolski said. "We keep things as simple as possible."
Nevertheless, the exposure the charities get from being discussed at the meetings helps in other ways.
"One of our members moved out of state and donated half her household furniture to a charity," Tarnopolski said. "The awareness we create for these charities is tremendous."
If an individual woman can't afford $100, she is allowed to form a team with another woman or three others. But the $100 every quarter is absolutely essential to the group's aim of making a big impact.
Community foundations that are looking for to match donations also are allowed to be nominated.
Oh, and by the way: Guys, find yourself another way to help your community. This is strictly for women only.