TRINÉ NELSON
Occupation: Assistant Director of Curriculum Design
Education: ME.d in Learning Design and Technology from Arizona State University
Number of children: 2
Number of children in Kyrene Schools: 1
Number of children who "graduated" from Kyrene schools: 1
Prior public office, if any: NA
Community involvement: Last year, I served as the co-chair for the Maintenance and Operation override continuous election.
Kyrene involvement: I've served in a variety of roles within the district. I've volunteered in classrooms, as a PTO committee chair, and as a PTO board member of my local elementary and middle schools. I've also been a member of the Kyrene Superintendent Community Council for three years. 
Number of Kyrene Governing Board meetings you've attended in person or online in the 12 months prior to Aug. 15:
I've been attending/watching board meetings regularly since 2018. In the past year, I've attended or watched every board meeting.
The pandemic aside, of the major actions taken by the board in the last 12 months, which one do you most agree with and which do you most disagree with? Why?
             In July, the board approved the allocation of new funds to invest in Kyrene employees. 4% for all teachers and administration and a $2.00 an hour increase for support staff and other critical employees, in addition to the increases, approved earlier this spring. Kyrene has proven repeatedly that it values employees by making compensation a top priority, which is important when dealing with the staffing problems facing schools across Arizona.
What policy change do you most want to address in your first year on the board?
In May, the board adopted policy ACB, outlining Kyrene's commitment to students and staff learning, and working, in an environment that is fair and equitable. I would work with other members of the board, along with district administration, to unpack that policy and what it looks like in action.
Why are you running for the board?
To foster continuous improvement in a variety of areas like student achievement, educator support, and sound administrative practices. I will serve the community by collaborating with parents, educators, administrators, and others to find solutions that meet the needs of our children while working with other board members to build on the success Kyrene has experienced.
What three personal qualities and or experiences qualify you for office?
 I take a balanced approach to decision-making. I look at all of the information to determine an appropriate solution. I am collaborative and goal-oriented. Throughout my career, I've been able to identify priorities and successfully work with large groups who have diverse viewpoints to build consensus and achieve goals.
Define your vision of a governing board member's job?
The governing board works as a body to set the tone and priorities for the district. As an individual member, it's important to participate in activities throughout the district to understand the needs of different school sites. Board members should also take the opportunity to communicate with concerned community members.
What more should Kyrene be doing to address students' mental health? The district has made a significant investment in mental health resources for students. One addition I would advocate for would be having a full-time counselor at every elementary site in the district. Currently, several sites share this resource.
Are you satisfied with overall academic performance scores of Kyrene students? What gaps concern you and how should they be addressed?
As a district, Kyrene students perform at a higher level than the state average. One area that concerns me is the success of our students with IEPs and 504s. In order to address these gaps, we need to make focus on hiring additional special education staff.
What 3 specific actions should the district take to compete with charter and private schools?
First, continue to promote various choice programs throughout the community. Second, build greater opportunities for the community to provide feedback on district initiatives. Finally, continue to prioritize attracting highly qualified teachers and support staff.
Are you satisfied with security measures now in place at Kyrene schools? Why or why not?
Yes. Kyrene has a robust emergency response plan that is reviewed annually with local law enforcement as acting partners. Kyrene has been proactive in making sure all campuses have secure front lobbies, badge-controlled access for exterior doors, mental health support strategies, and more.  In addition, the Kyrene Support and Response Team, a group of community volunteers, provided a variety of security and safety services for the district as needed.
What is the biggest problem facing Kyrene currently and how would you address it?      
The decreasing pipeline of educators and support staff. Attracting and retaining teachers and support staff is, unfortunately, a common issue around the state. There are a few things governing boards can do to combat this. The first is continuing to prioritize directing additional funds for educators and support staff when possible. The second is to create a working environment where educators feel valued and supported as professionals
How should the district address declining enrollment?
Declining enrollment is a problem facing many of our peer school districts. Working to evaluate the needs of the community and creating programs that meet those needs will continue to bolster enrollment within Kyrene. Examples of this include the expansion of Kyrene Traditional Academy and our dual language academies.
Give a letter grade to Superintendent Laura Tonejes' performance and explain your answer.
 A solid A-. Superintendent Tonejes has done great work during the past two years, with only a few missteps. She has a great vision for the district and I look forward to seeing her continued growth in this role in the coming year!
Do you support the time limits on citizens who address the board? Yes- Many districts have time limits attached to the number of speakers who wish to address the board. This allows those who want to address the board the opportunity to express their views while still being able to address the business of the district in a timely manner.
Do you favor uniformed school resources officers on campuses?
Kyrene's existing emergency response plan has done an excellent job at addressing the safety of our students for a myriad of issues, which included uniformed officers. I will continue to support this plan as it shifts and adjusts to keep all of our students safe.
---
Nelson: Many ways to keep 'Kyrene Strong'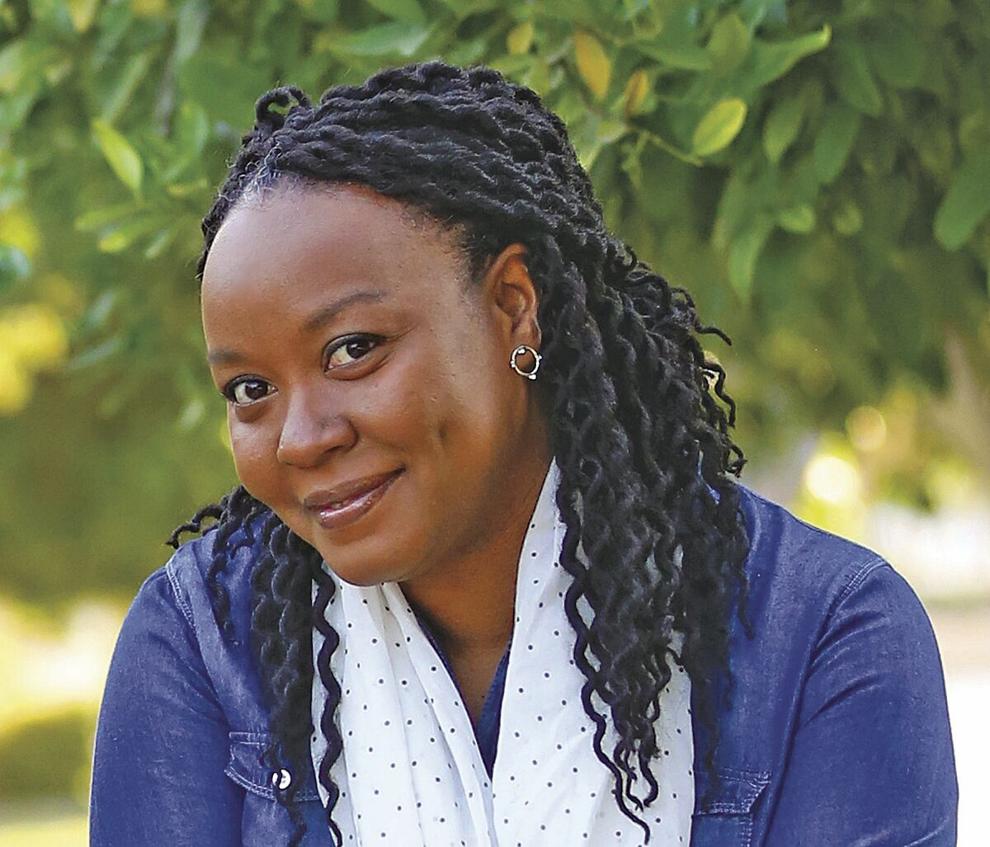 By Triné Nelson
In Kyrene, we use the phrase, "Kyrene Strong" when we talk about our community.
This means different things to different people: keeping our community safe by providing quality public education, recruiting and hiring qualified educators and support staff, striving to reduce class sizes, and making sure that our school buildings are well maintained.
Our public schools have long served as the core of a strong and safe community, and we are Kyrene Strong because of the dedicated work of educators, parents, and community members.
In 2021, the governing board called for the override continuance to go to the ballot. I served as co-chair for the Keep Kyrene Strong Committee to promote the ballot measure that allowed for approximately $13.8 million to remain in the district.
This money, according to Kyrene's website "is used to reduce class sizes by funding the equivalent of 200 additional teacher positions, to fund special area instruction in art, music, foreign language, and PE, and to provide student support services such as counselors, psychologists, academic and behavior support, and other necessary student services."
The Keep Kyrene Strong committee is made up of teachers, parents, and many community stakeholders. I was honored to lead this talented and dedicated group of individuals as we worked tirelessly to educate the community about the importance of maintaining the Maintenance and Operations dollars.
Throughout my work with the Keep Kyrene Strong Committee, I was amazed by the volunteers who sacrificed time on the weekends canvassing their neighborhoods, Kyrene Business Alliance partners who assisted with sign placement after work, and elected officials who championed our efforts.
The Kyrene community has repeatedly demonstrated that they value quality education, and the 2021 election was no different.
Strong community support is a key driver of Kyrene's reputation as a high-performing district. Ensuring we maintain quality educators and critical support services is paramount through appropriate funding; but, there are other ways we keep Kyrene strong.
This includes electing individuals that support public education to the school board and state legislature, volunteering to be a "Watch Dog", mentoring students in the "Boys to Men" Program, being involved in a school's PTO, or volunteering your time at the Kyrene Family Resource Center, just to name a few.
With the 2022-23 academic year in full swing, the volunteer opportunities are plentiful!
Many of these programs are made possible by the strategic vision of the Kyrene Governing Board. I encourage you to look around the Kyrene community
and see what you can do to help keep Kyrene strong!