'09 holiday enforcement has stopped 3,000 drunk drivers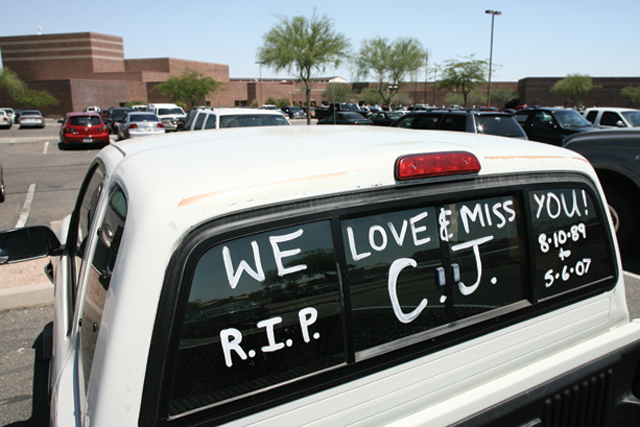 '09 holiday enforcement has stopped 3,000 drunk drivers
A Mountain Pointe student decorates his truck in memory of C.J. Ploog, who was killed in a car crash on May 6, 2007.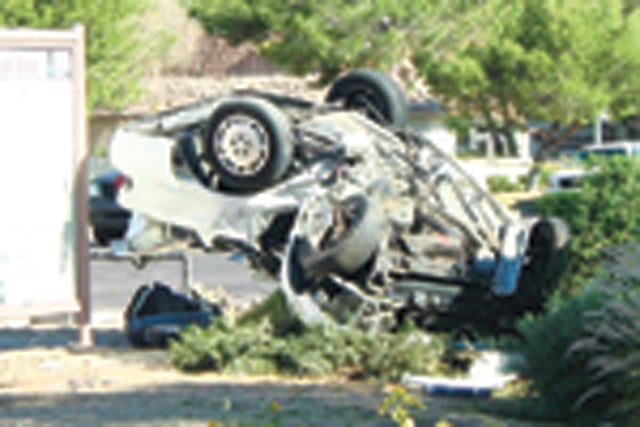 '09 holiday enforcement has stopped 3,000 drunk drivers
C.J. Ploog's car, flipped and mangled, sits on the sidewalk on 48th St. south of Elliot Road, following a crash in May 2007. Ploog was killed only a couple of blocks away from his Ahwatukee Foothills home.