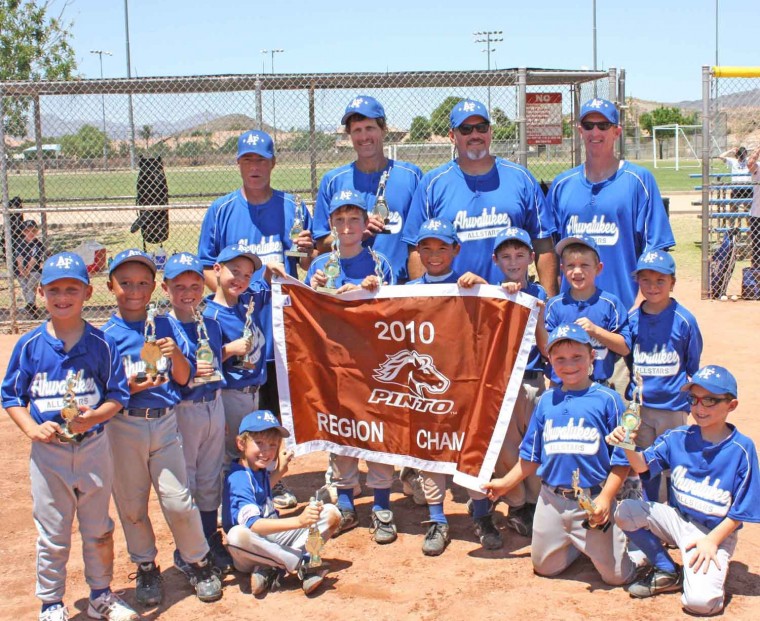 afn.061810.SP.PONYPinto.lw
The Ahwatukee Foothills PONY League Blue team has won the Pinto division regional championship. Members of the team are: top row, left to right, coaches Pat Hickey, Chris Ankeney and Sean McElenney. Middle row: Connor Farrell, Troy Daley, Cory Robertson, Nick McElenney, Nicholas Moren, Ricky Regalado, Dean Bittner, AJ Wade and Sean Hickey. Front row: Ben Ritzel, Beau Ankeney and Jake Terry.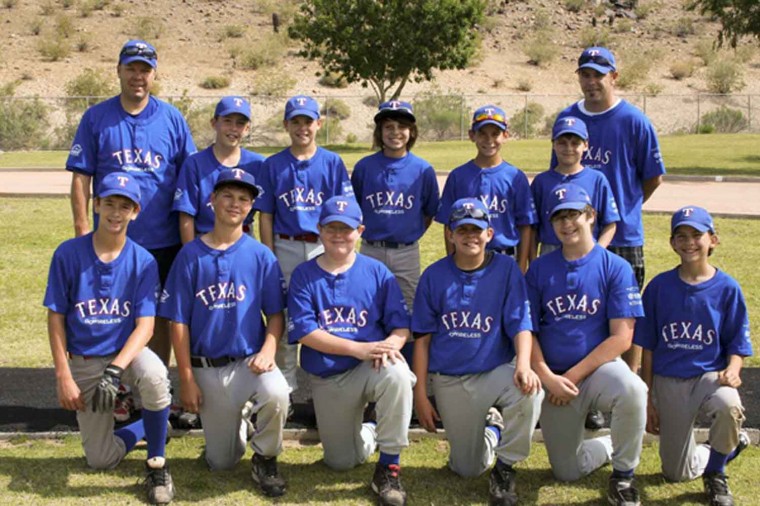 afn.061810.SP.Rangers.lw
The Ahwatukee Foothills PONY League Rangers won the Bronco American League regular championship. Members of the team are:Front row left to right, Rich Schur, Brent Dean, Caden Borroughs, James McNamara, Matt Stevenson and Louie Coste. Back Row: Head caoch Brock Robertson, Carson Leisy, Chad Robertson, Angel Heredia, Kai Seymour, Austin Demello and assistant coach Steve Demello. (Not pictured) assistant coach Kimo Seymour.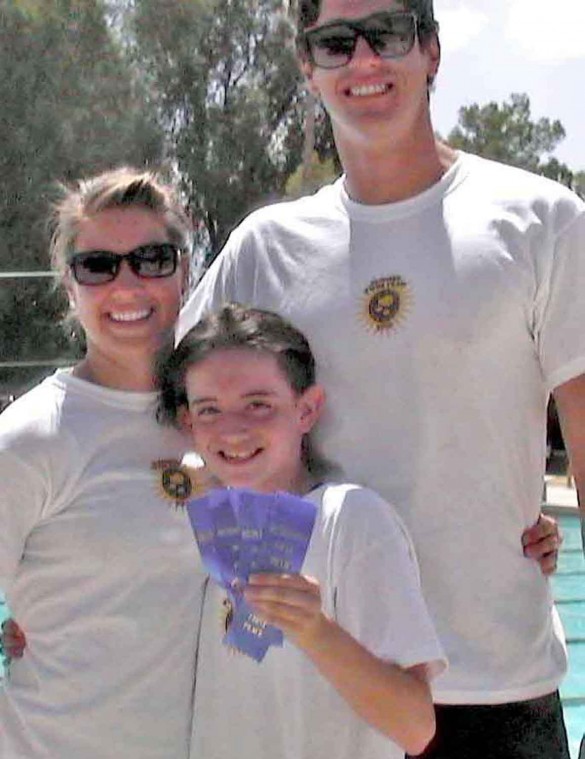 afn.061810.SP.Moraswim.lw
Ahwatukee Foothills resident Natalie Mora took home four blue ribbons swimming for Mike Troy's Gold Medal Swim School in a meet earleir this month in Chandler. She won the 50-meter breastroke, butterfly, backstoke and freestyle. With her are Gold Medal coaches Nicole Lynch and Dan Williams.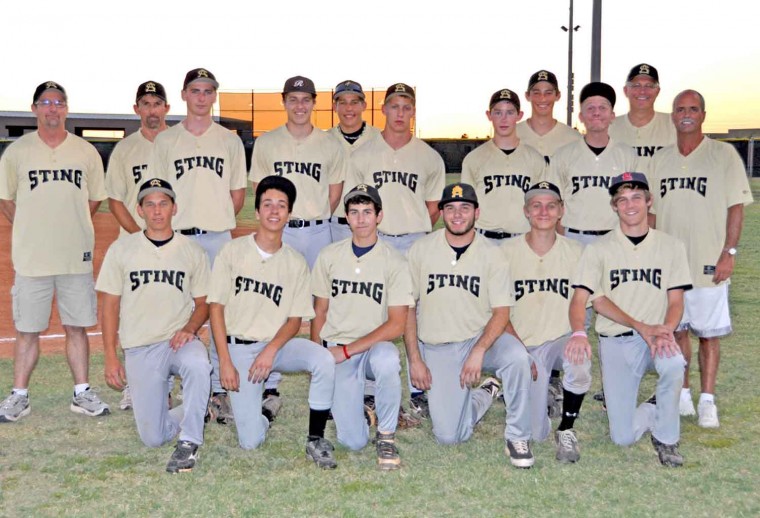 afn.061810.SP.Sting.lw
The 18-and-under Ahwatukee Sting club baseball team went undefeated (17-0) in winning the PONY League Chandler Spring baseball season and will compete in the Arizona Region PONY tournament JUly 9-11. Members of the team are: (Front row) Greg Goodman, Jacob Halaby, Tommy Jewett, Jared Popkins, Corey Saager and Nick Smith. Back row: Coach Mike Popkins, assistant coach Tom Goodman, Dallin Haycock, Ryan Johnson, Chris DePriest, Steven Palestino, Zachery Elwell, Austin Dickman, Sean Davis, assistant coach Scott Dickman and assistant coach Steve Palestino. Halaby, Popkins, Saager, DePriest, Palestino, Elwell, Dickman and Davis all attend Desert Vista High School.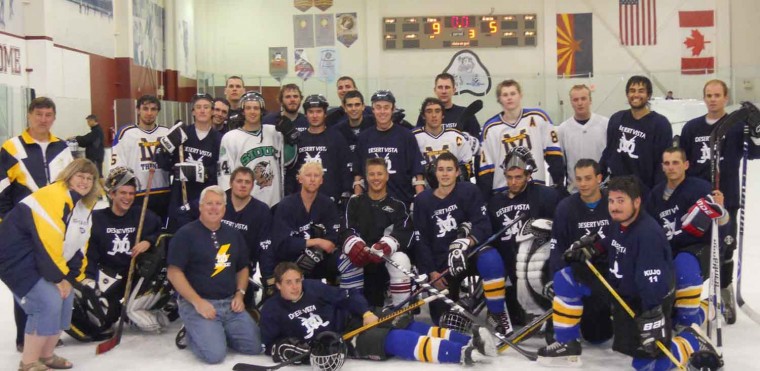 afn.061810.SP.DVhockey.lw
Former students and members of the Desert Vista Varsity A hockey teams from 2001 through 2009 reunited for the annual alumnu game at Polar ice in Chandler to help celebrate the retirement of coaches Steve McGinn, Jim Laffan and Kevin Gambill. Members of the team are (back row left tp right) Sean Powell, Kyle Thomas, Jordan Dicksen, Devin Howell and Mark Nesdill. (Middle) Coach Jim Laffan, Matt Kothe, Chris McGinn, Dave Endres, Scott Briggs, Tommy Hernandez, Sean Dirks, Ben Berey, Billy Killian, Will Turpin, Alex Hawkins and Scott Walker (kneeling). (Front): Vicki Sellers, Kyle Cantor, coach Steve McGinn, Ryan Fitzgerald, Kyle King, Josh Joles, Logan McKay, Seath Crowley, Brandon Spart, Drew Thompkins, David Powell and Jack Fleming.