Mountain Pointe makes return trip to semifinals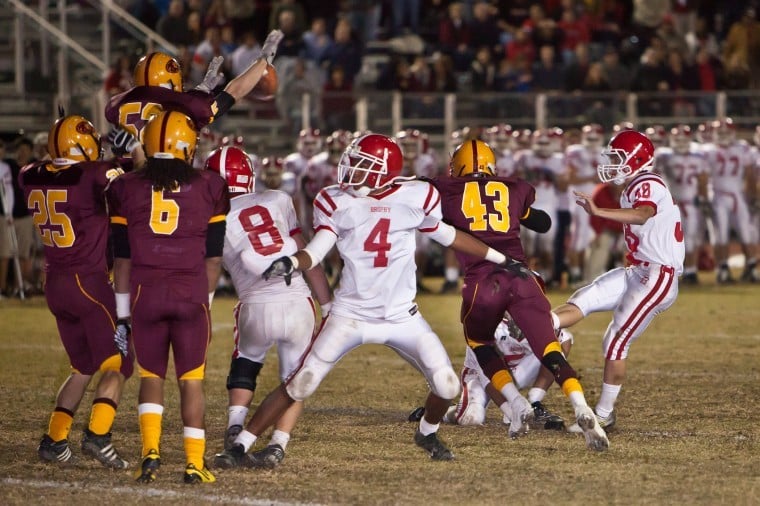 Foreshadowing
Mountain Pointe's Jack Nielsen blocks one of Phoenix Brophy's extra-point attempts by Casey Skowron. The Broncos missed both PAT attempts and a last minute field goal in the 13-12 loss in the Class 5A Division I quarterfinals.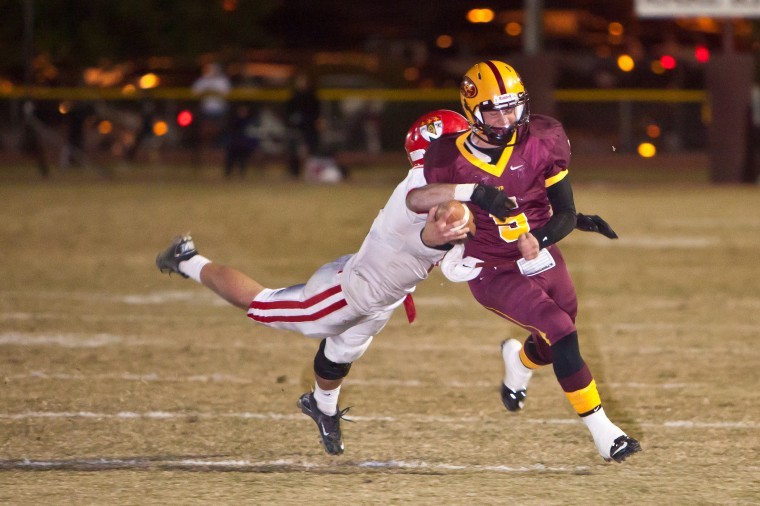 Running loose
Mountain Pointe quarterback Kyle Faunce tries to run through a tackle attempt by a Brophy defender.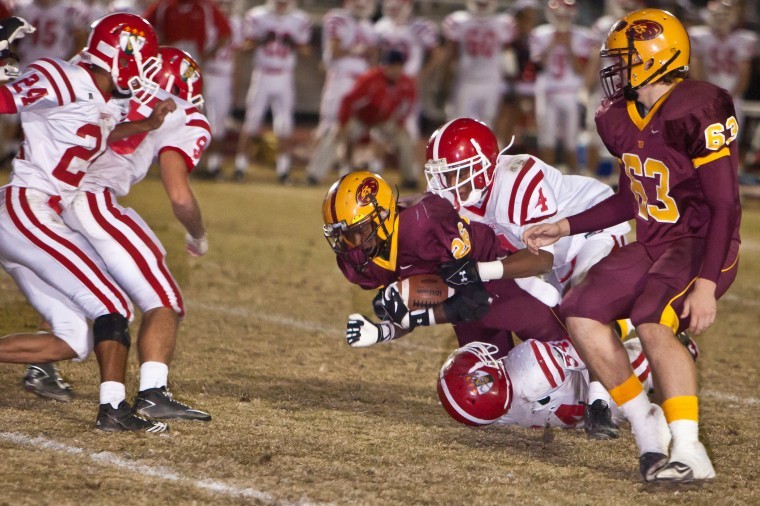 Leaning for more
Mountain Pointe sophomore running back Thomas Warren crunches one Brophy defender with another one on his back.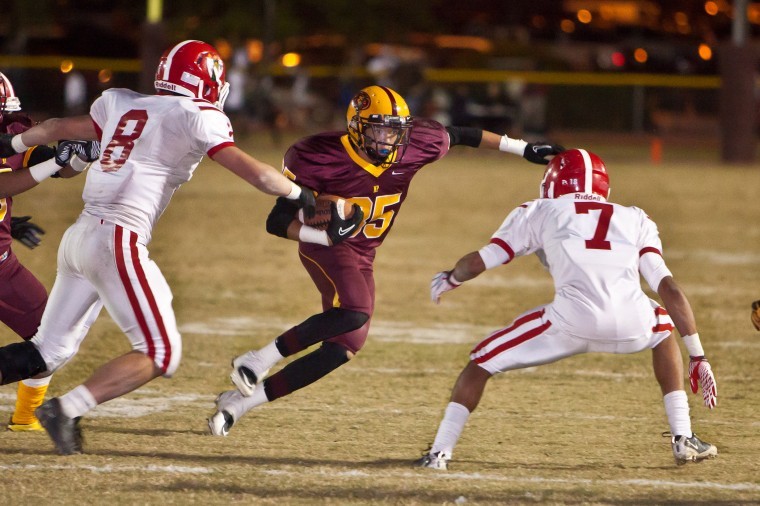 Middle man
Mountain Pointe freshman Jalen Brown is cornered by Brophy's Andrew Curtis (8) and Jordan Graves (7).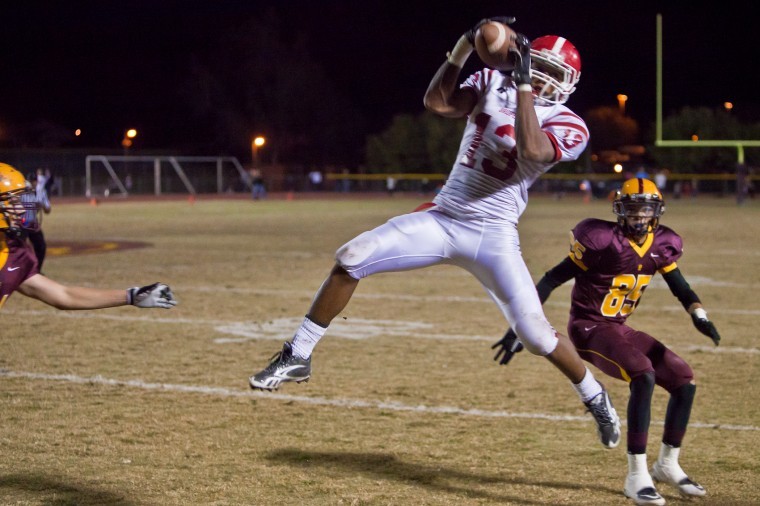 Up, up and away
Brophy's Josh Dennard goes airborne to grab a pass in front of Mountain Pointe's Jalen Brown.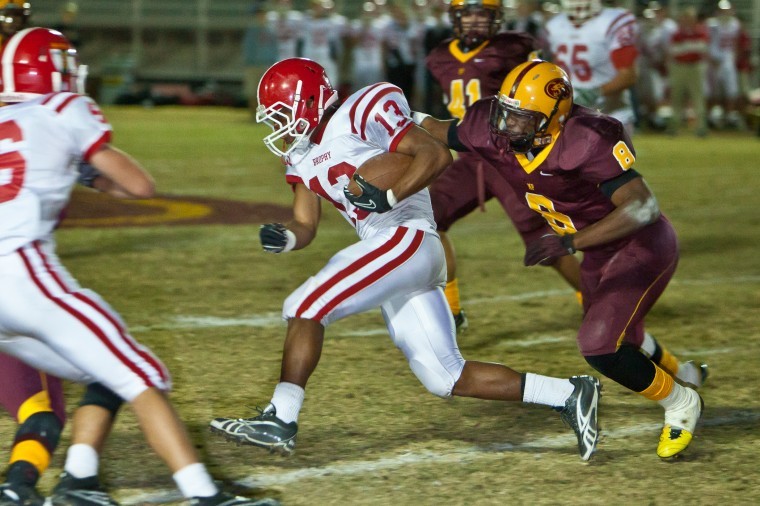 Marshall plan
Mountain Pointe's Izzy Marshall tracks down Brophy's Josh Dennard.