GameNight: Thunder goes to the air to outscore Chandler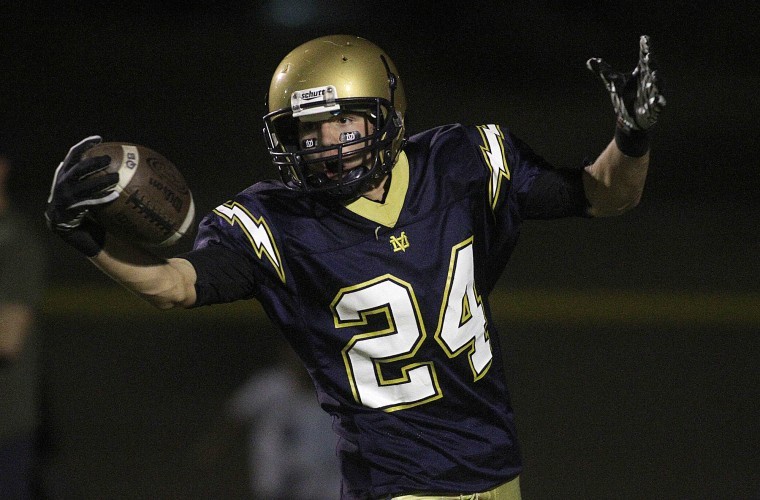 Spread those wings
Desert Vista's Matt Geranen celebrates one of his touchdown against Chandler.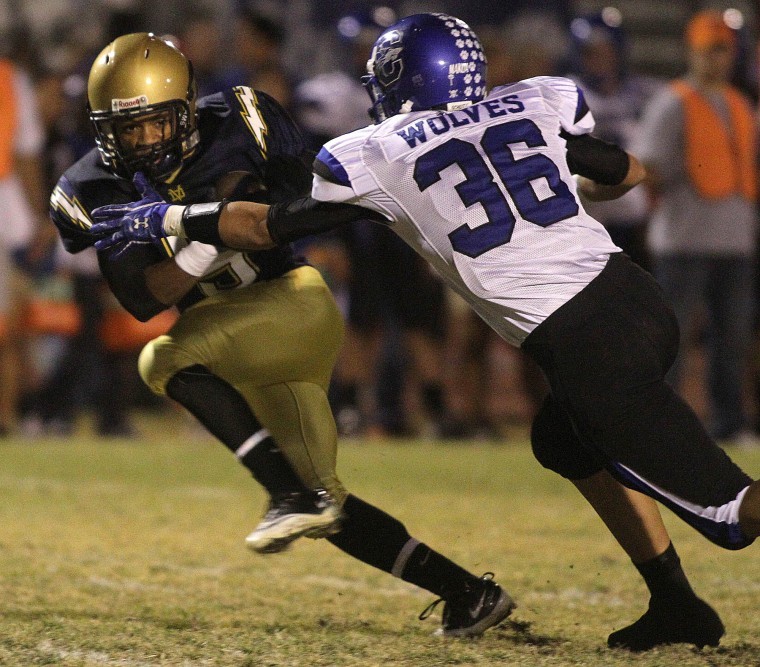 One step away
Desert Vista's Matt Smith looks for running room against Chandler's Jefferson Hunt.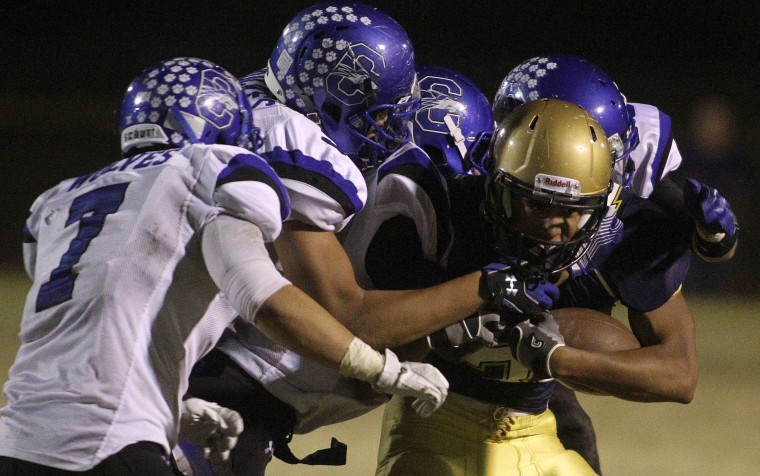 Carrying the load
Desert Vista's Dominic Kereluk gets wrapped up by the Chandler defense.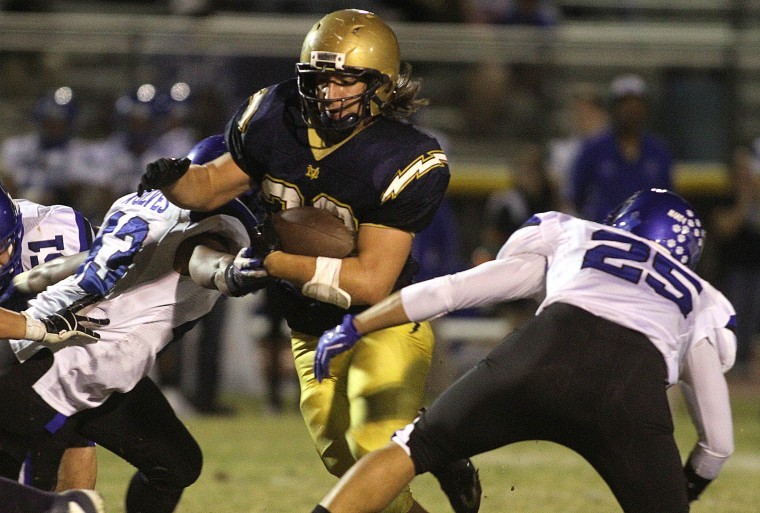 Splitting the gap
Desert Vista's Mike Arredondo runs up the middle against Chandler's defense.