Girls basketball: Thunder unable to handle Chandler's pressure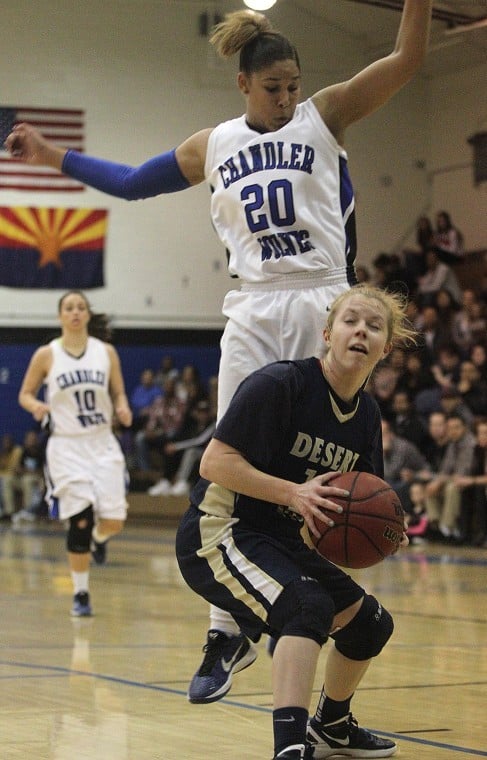 Look out below
Desert Vista's Emily Wolph waits for Chandler's Simone Westbrook to come down before taking taking the ball to the hoop and scoring.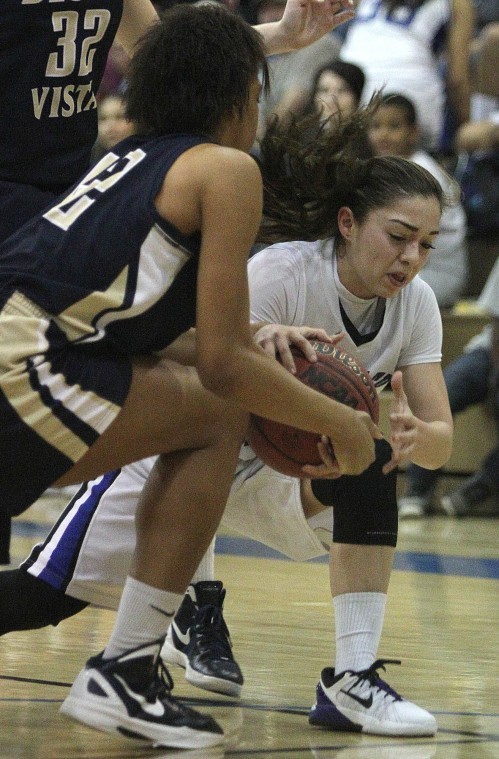 I'll take that
Desert Vista's Tinisha Toussaint, left. steals the ball from Chandler's Dezirae Elias during their game at Chandler High School Friday night.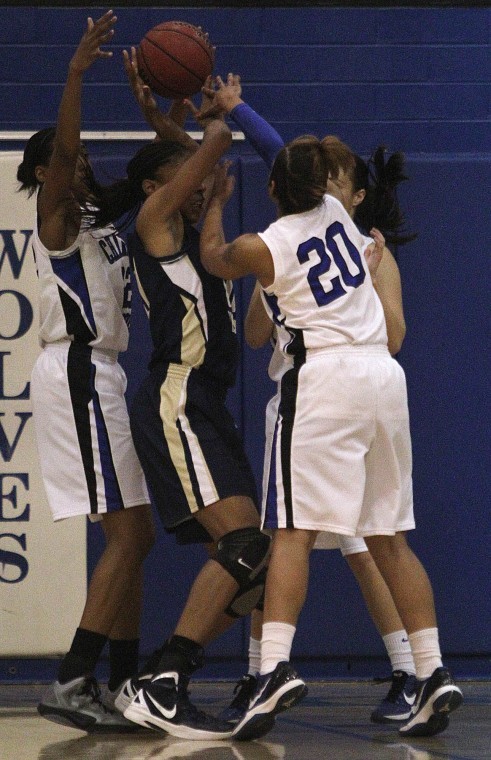 Gotch ya covered
Desert Vista's Kristine Anigwe is surrounded by three Chandler players as she tries to go to the basket.