Pinpointing the right number: Is 50 too much or just right for the proposed transfer rule?
AIA Ruling
The proposed 50-mile rule by the AIA would in theory end the free-for-all transfer problem that affected many of the Southeast Valley programs in recent years.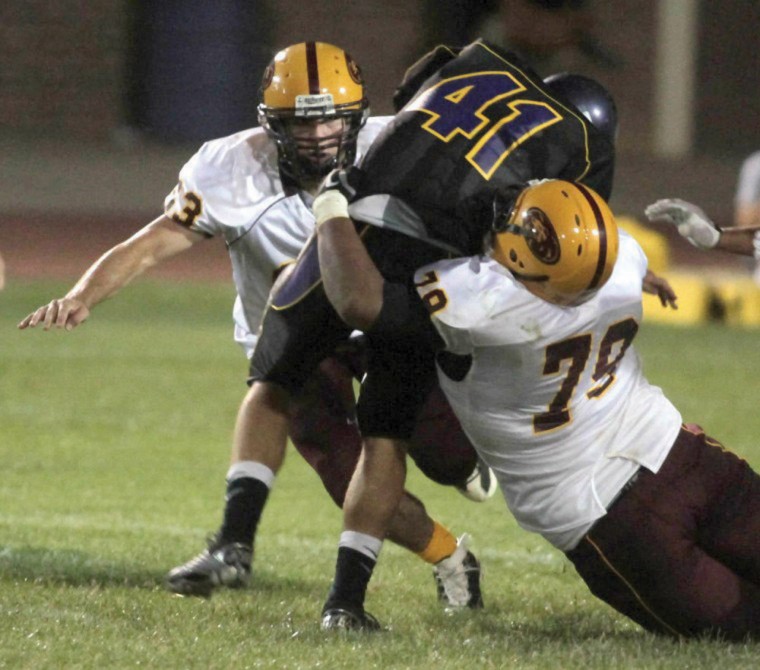 Detorrion Harvey
Mountain Pointe's Detorrion Harvey (79) transferred over from Desert Vista to play with some of this close friends before his senior year, but it wouldn't be allowed in the coming years based on the 50-mile rule proposal of having to sit out a season.