Pride finish 2nd in state badminton final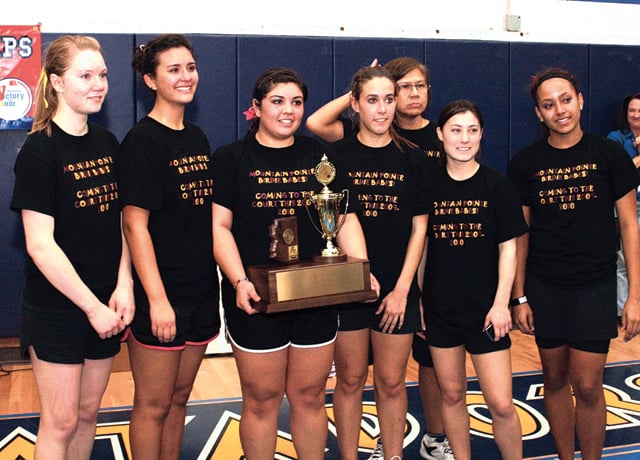 Pride finish 2nd in state badminton final
Despite having only one returning player from last season, Mountain Pointe finished second to Phoenix Xavier in the state 5A-I badminton championship for the second consecutive year Wednesday night. Members of the varsity team are: left to right, Danielle Stewart, Courtney Dupuis, Sienna Martinez, Holly Phillips, Kendra Hopkins, Nadya Zolotova and coach Pom Brown.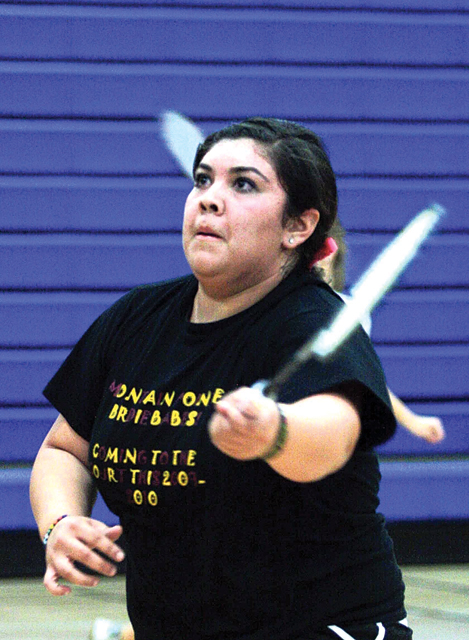 Pride finish 2nd in state badminton final
Mountain Pointe senior Sienna Martinez won her No. 1 singles match against Phoenix Xavier Wednesday night as the Pride finished as a runner-up to the Gators in the state 5A-I team championship.