State semifinals: Pride never recovers from early deficit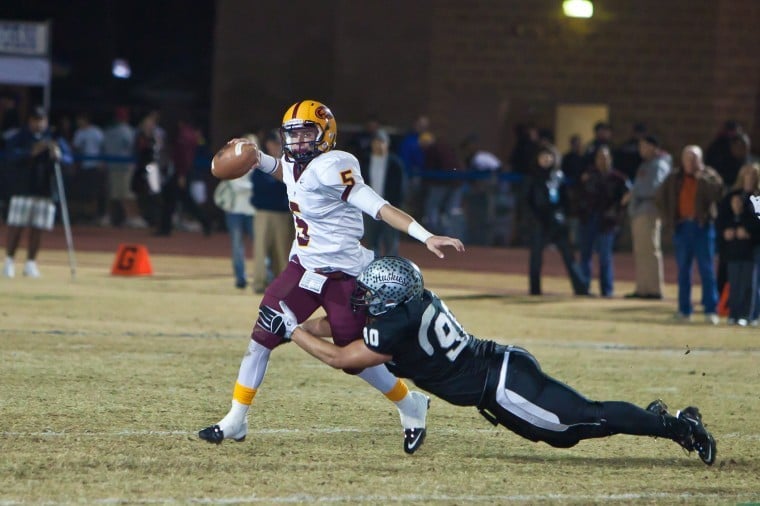 Under fire
Mountain Pointe quarterback Kyle Faunce faced an onslaught of Hamilton defenders all game long in the Huskies' 34-10 state semifinal win.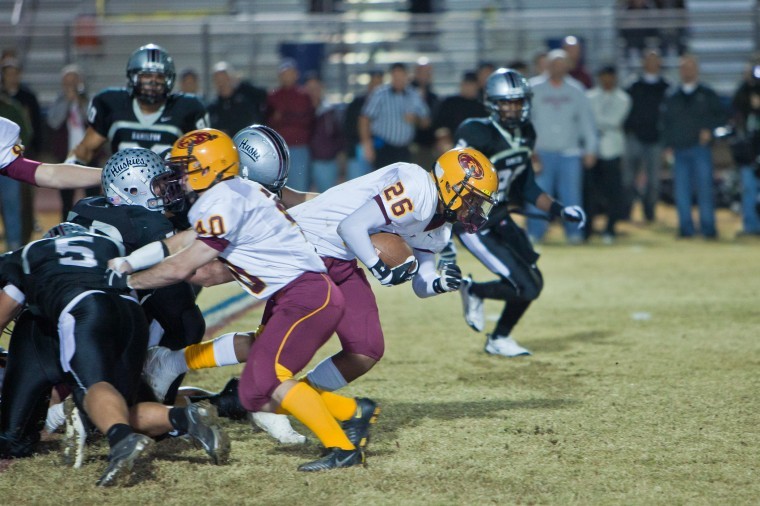 Squirming through
Mountain Pointe sophomore running back Thomas Warren leans for more yardage as the Hamilton defense grabs a piece of his jersey.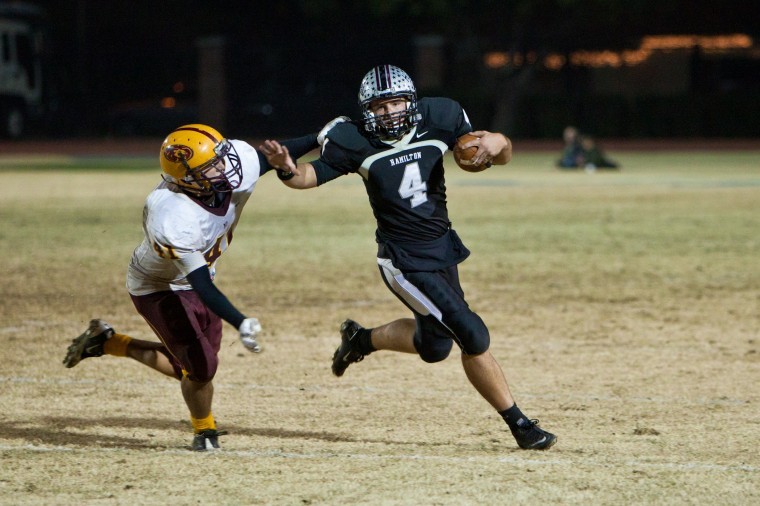 Out front
Mountain Pointe junior linebacker Jordan Leal chases down Hamilton backup quarterback Blake Kemp in the late stages of the Pride's 34-10 loss in the state semifinals.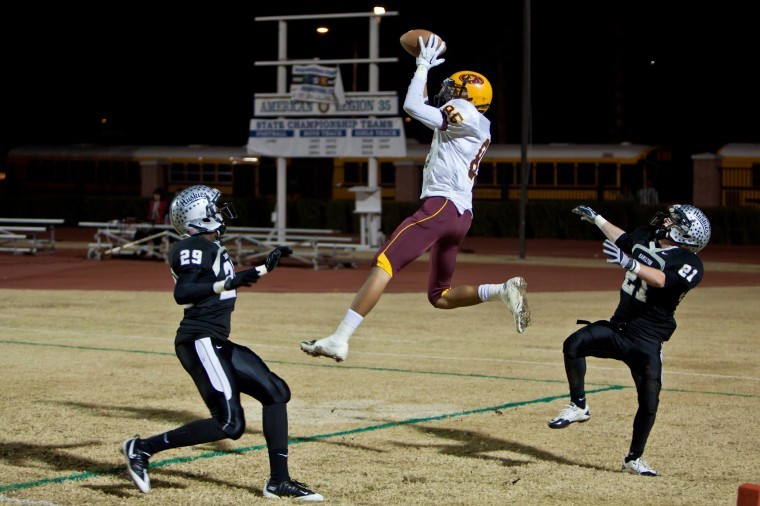 Leaping ahead
Mountain Pointe freshman Jalen Brown hauls in a last-second touchdown against Darrion Harris and Michael Donnelly of Hamilton in a 34-10 defeat in the state semifinals.