Ahwatukee Bowl: Everyone approaches rivalry differently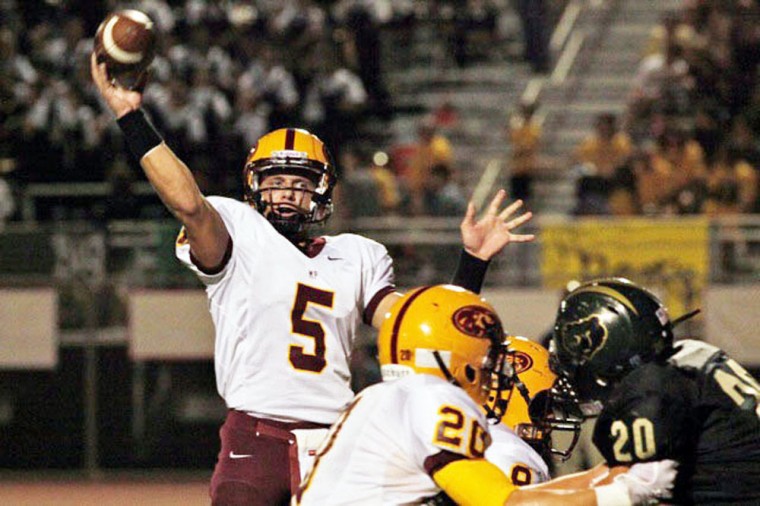 afn.091510.sp.tukeebowl1.jpg
Mountain Pointe junior quarterback Kyle Faunce gets his first taste of the Ahwatukee Bowl but knows a bit about rivalries from his time in Indiana.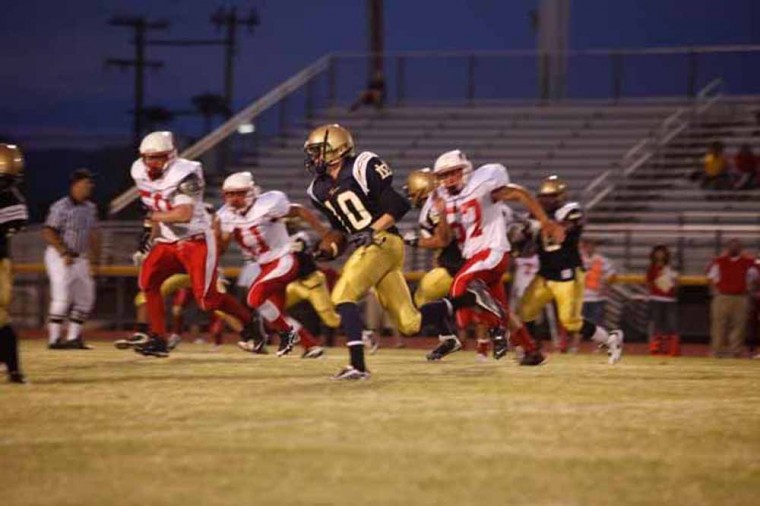 afn.091510.sp.tukeebowl4.JPG
Desert Vista senior Mike Ingrassia, running a sweep against Tucson, has a shot to ends his career with a 2-1 record in the Ahwatukee Bowl of the Thunder can pull off the win.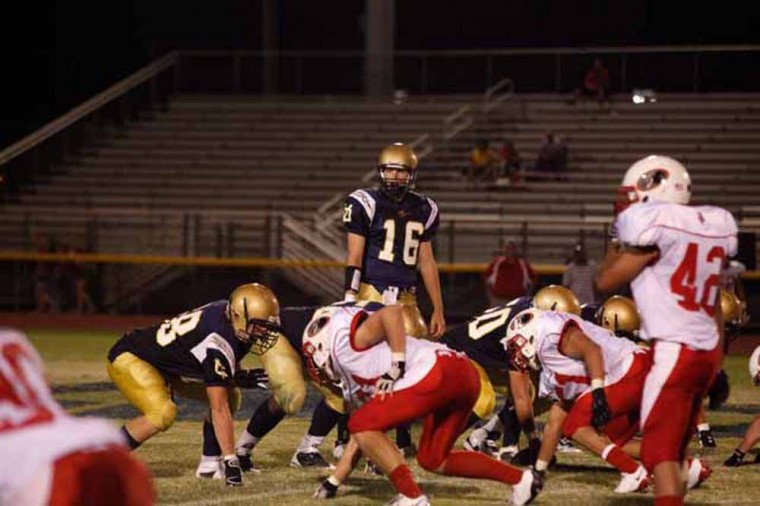 afn.091510.sp.tukeebowl5.jpeg
Desert Vista junior quarterback Hunter Rodriguez has been around the program for a long time but will get his first start against rival Mountain Pointe.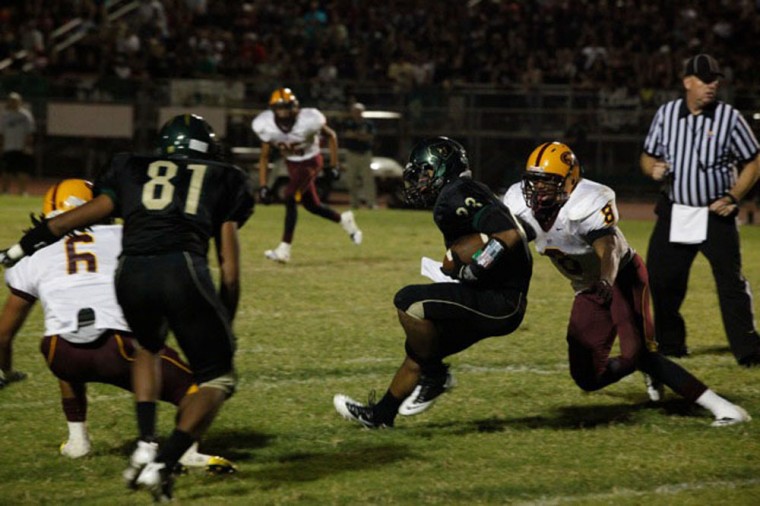 afn.091510.sp.tukeebowl2.jpg
Mountain Pointe senior linebacker Izzy Marshall, seen here making a tackle against Chandler Basha, believes the Ahwatukee Bowl has to be viewed as one of 10 games on the schedule otherwise emotion can lead to mistakes.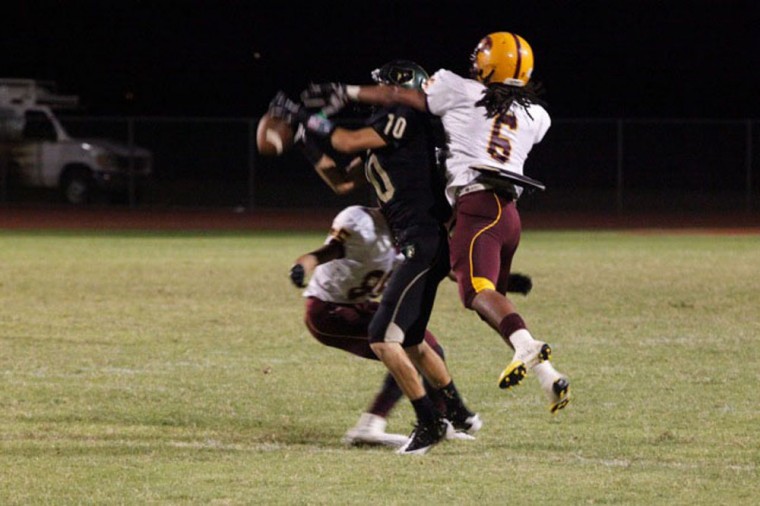 afn.091510.sp.tukeebowl3.jpg
Mountain Pointe defensive backs Raymus Bryant, No. 6, and Jalen Brown, hidden, dislodged the ball from Chandler Basha wide receiver Nick Vorpahl.