Thunder's winning streak reaches five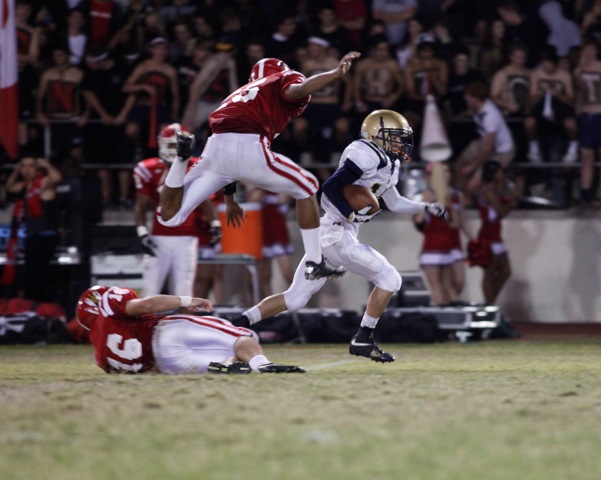 Leaping for Loomer
Desert Vista's Shaw Loomer gets past two Brophy defenders on the way to his first score of the season.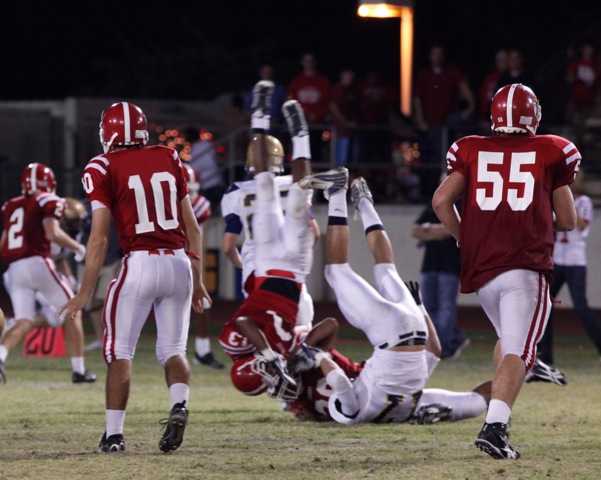 Topsy turvy Thunder
Desert Vista defensive end Cory Arnold falls to his back after a hit from a Brophy player.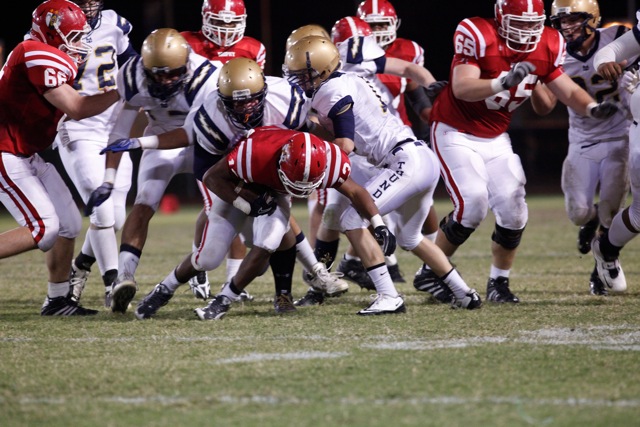 Bringing down a Bronco
A host of Desert Vista defenders stop the Brophy rushing attack.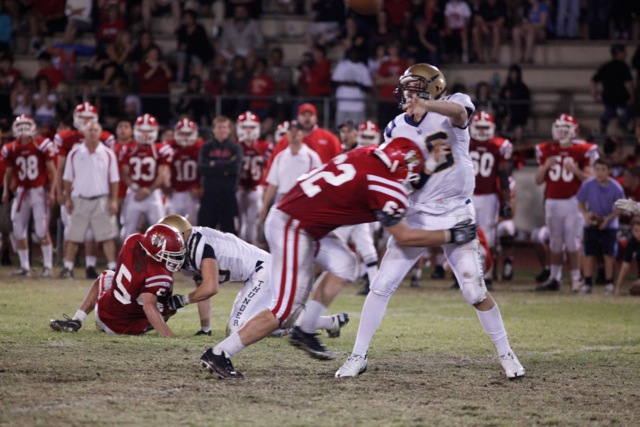 Following through
The pass against Brophy in the second half was complete, but Desert Vista's quarterback Hunter Rodriguez (16) paid the price.