New season, new focus for boys soccer programs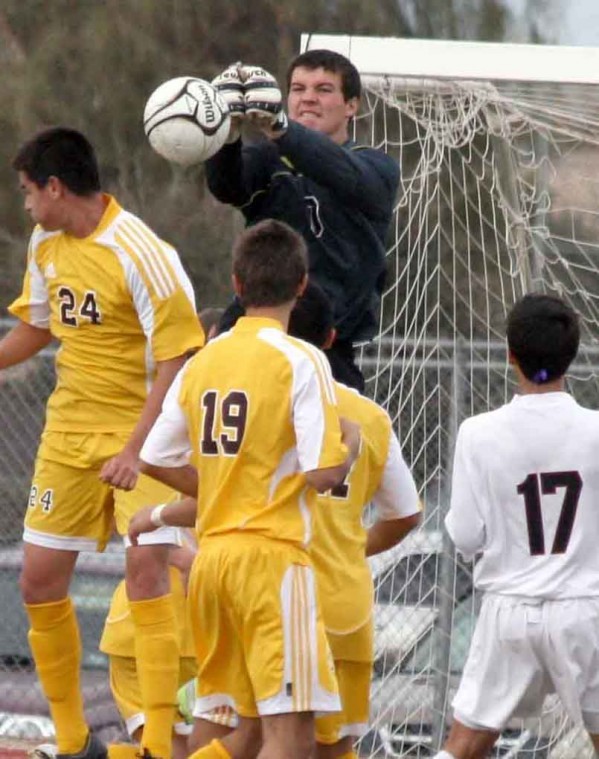 Double fisting
Mountain Pointe senior Kevin Kadisak, seen here stopping a shot attempt, will eventually get back to the soccer field once his record-setting football season ends. With 11 field goals, Kadisak has set the Mountain Pointe school record.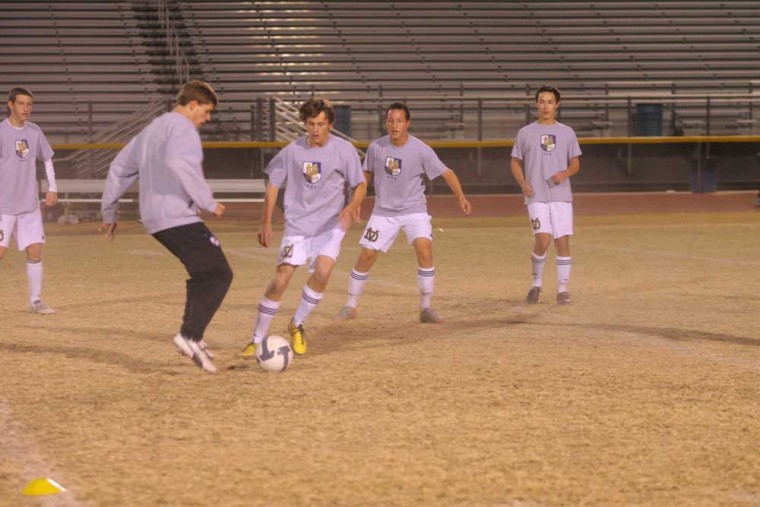 afn.120110.sp.bsoccer2.JPG
The Desert Vista boys soccer team warms up before a recent scrimmage.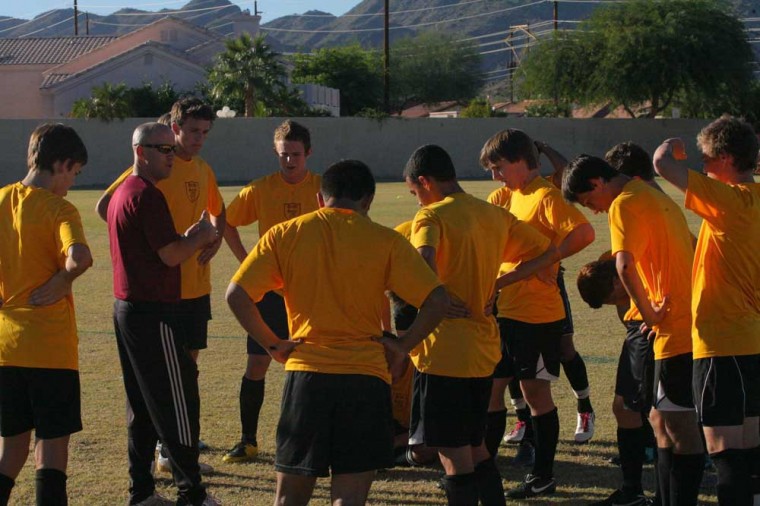 afn.120110.sp.bsoccer.jpg
Mountain Pointe boys soccer coach Bryan Sabato address the during between drills at a recent practice. He is expecting good things from the Pride.