Championship games have AF flavor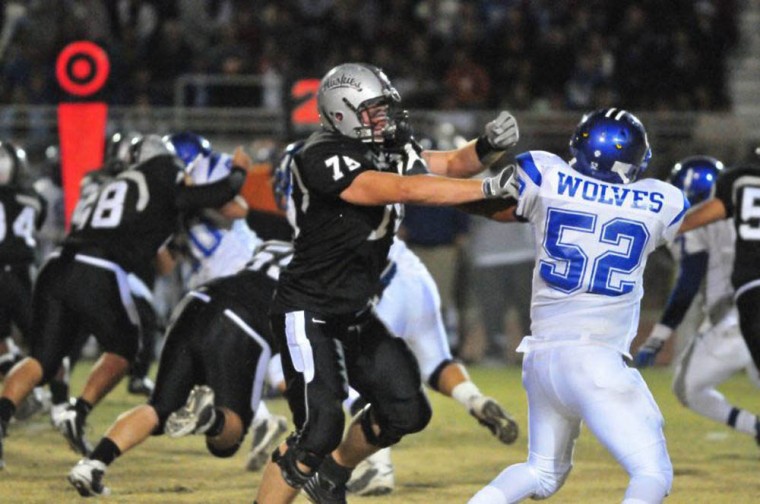 afn.121010.sp.title.2.jpg
Chandler Hamilton senior offensive lineman Christian Westerman (75) will play in his third Class 5A Division I title game. The Ahwatukee Foothills resident is committed to play at the University of Texas in the fall.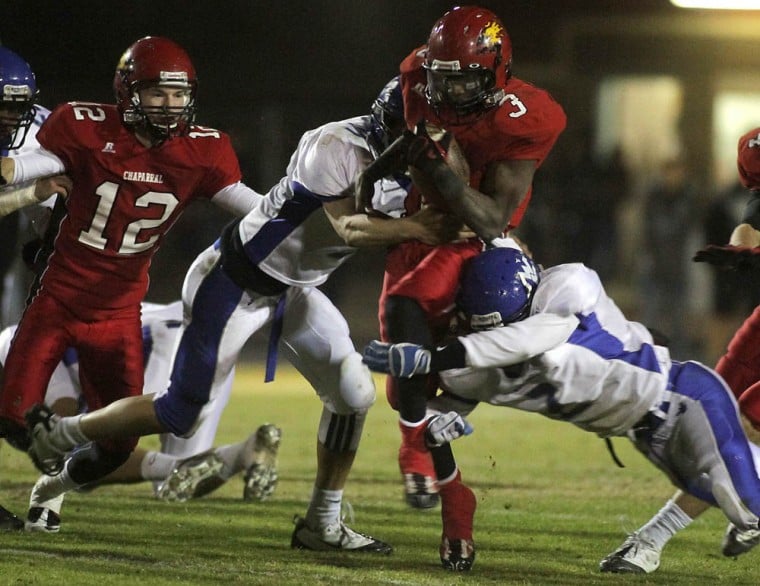 afn.120110.sp.title3.2.jpg
Scottsdale Chaparral junior Davonte Neal, a former Ahwatukee Foothills resident, gets wrapped up by Westview's defense during a Class 5A Division II semifinal game at North Canyon High School.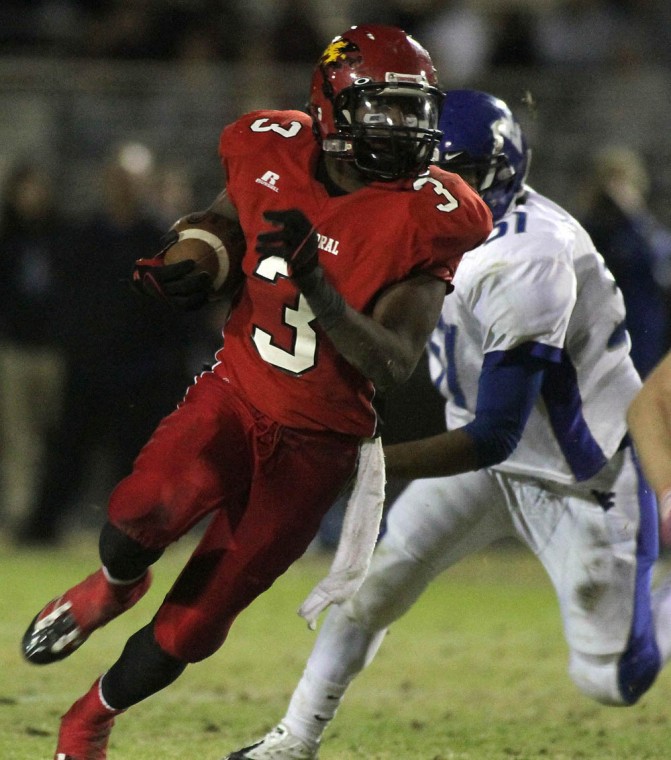 afn.121010.sp.title2.2.jpg
Former Ahwatukee Foothills resident Davonte Neal has helped Scottsdale Chaparral to the Class 5A Division II title game.