Pride comes up big, still in EV Region hunt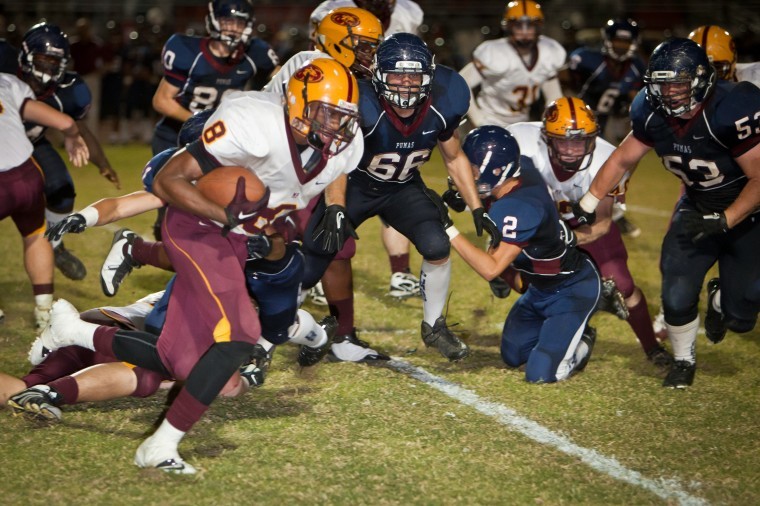 Sealing the win
Mountain Pointe senior Izzy Marshall had an interception return for a score to give the Pride a 35-21 lead.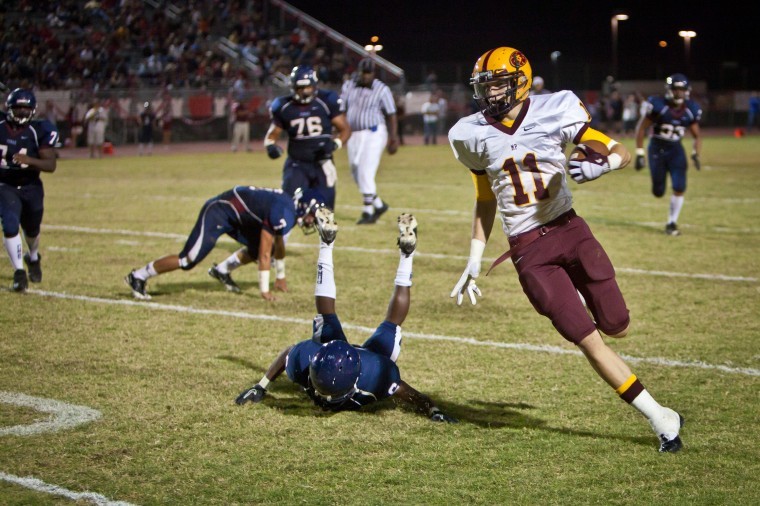 Face plant
Mountain Pointe wide receiver Garrett Holle gets loose for a 44-yard gain in the third quarter to set up a touchdown.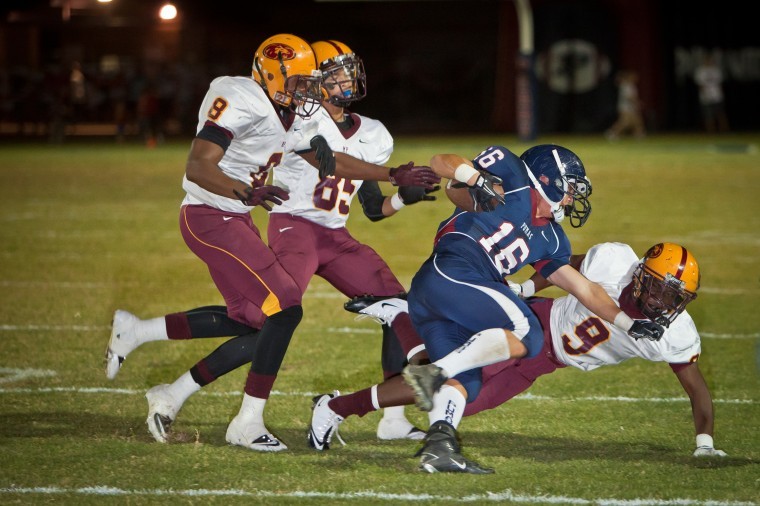 Caging a Puma
Perry's Brandon Larrate is brought down by DeSean Griffin as Izzy Marshall and Jalen Brown close in on the play.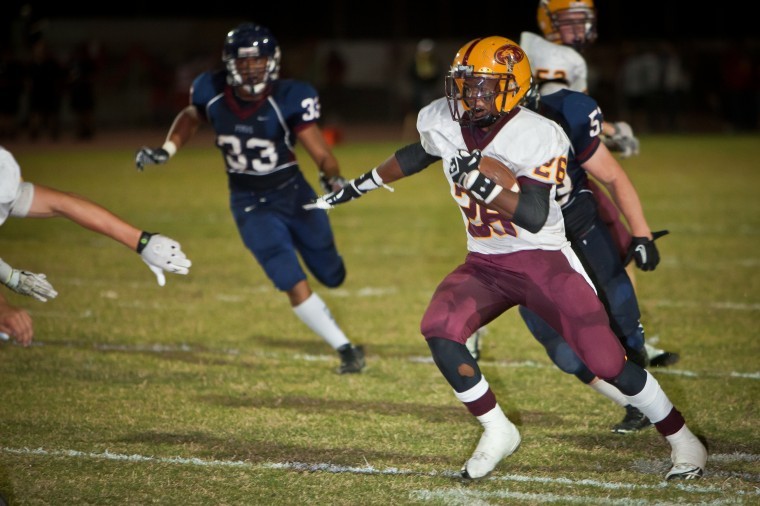 Warren on the run
Mountain Pointe senior Thomas Warren picks up some of his 118 yards rushing against Perry.