PC Made EZ
A collection of columns by Mike Smothers, president of Smothers Computer Services in Ahwatukee Foothills.
articles
So it is the "most wonderful time of the year" and everyone is trying to make their Christmas gift-giving dollar go as far as it can go, myself included. Everyone is running specials on all kinds of merchandise, including computers so let's see if Santa Mike can shed some light on laptops. In order to prevent the influx of e-mail to the contrary, I need to make clear that there are exceptions to every rule so for every "lemon" produced, there may be an equal and opposite "star" produced so the opinions below are mine and mine alone and others may have different experiences and opinions. That is what makes America great!
I love autumn in Arizona. As Emily Bronte once wrote, "Every leaf speaks bliss to me, fluttering from the autumn tree" (you guys thought I was just a pretty face, right)? I do love autumn; the cool evenings and mornings, nights sitting around the chiminea telling tales of a misspent youth, being able to walk outside in bare feet without getting second-degree burns, the return of our winter visitors, the list goes on into infinity. With the return of our winter friends are many computer issues, which, as a computer guy, I love. This autumn there have been two prevailing issues that seem to be bothering almost everyone; a lack of hard drive space and spyware.

A longtime client e-mailed me to ask if I recommended having a certain program run on a scheduled basis. The program happened to be a registry cleaner that she was considering purchasing. A few days later I received an e-mail from a reader asking virtually the same thing. The programs were the same so it sounds like a marketing ploy. This got me thinking about how long it had been since I had written a column on which programs I feel are beneficial for your computer maintenance and which ones may cause more harm than good. Please keep in mind that every PC tech has their own areas of expertise, so their advice may differ from mine.

I normally like to inject some humor into this column but, occasionally, there are topics that need to be discussed that are very serious. Such is the case with Internet predators, cyber-bullying and other commonplace occurrences on social networking websites like Facebook and MySpace.

When my wife and I were first dating about 11 years ago, I was like any other guy in my efforts to impress her with my superior knowledge of everything. Name a topic and I had all the answers and when I didn't have a clue, I faked it. I once told her that sandals have a built up ridge just behind where your toes lie to give you a solid base to propel your forward movement. I backed up that claim with a brief discussion on the physics of walking and finally, when I had painted myself into a corner so to speak, I confessed that I had no idea why there was a ridge in a sandal and everything I had said was bull. This became known as The Shoe Thing around our house.

I was reminiscing the other day about my high school days and how things have changed since those glorious times. We didn't have computers, e-mail, only the seniors had cars (and not very many of them), no cell phones, no iPods or iPhones, no MTV and no social networking. That's right! No Facebook, MySpace, StumbleUpon, Plaxo, Photobucket, Pandora or any of the other social networking websites.

These days everyone seems to be divulging some deeply held secrets from their past; some events hidden from the public eye for fear the revelation of these hideous deeds would bring their whole world crashing down. Jesse James and Tiger Woods come to mind as purveyors of such secrets. In keeping with the "coming clean" feeling now spreading across the country, I need to bare my soul to all of our faithful readers and clients. My personal secret is that even though we keep a very tidy home (my wife made me say that) my office is the least organized room. This came to mind rather blatantly the other day as I was stepping over two partially rebuilt computers, an array of keyboards and around a monitor just to get to my desk. I knew I had to come clean and make a fresh start of it so I decided that tomorrow I would clean my office.

I need to apologize to the guy in the cool looking blue Mustang convertible at the corner of Piedmont and 48th streets the other day. I truly was not calling you an idiot, but rather someone on the radio, really! I can appreciate why you may have had an uncontrollable spasm in your hand as a response to what you thought I had directed toward you but, honest, it was the radio.

It has been my experience that parakeets, and many birds for that matter, resist change. Give them a new toy, and they will get up in the farthest corner of the cage to get away from the intruder for a day or so. One morning when you get up the new toy will probably be savagely attacked and destroyed by Tweety.

I received a call the other day that went something like this; "Hi Mike? Do you guys do exorcisms?"

The beginning of a new year is a very special time of reflection on where you are headed and what progress has been made toward reaching your goals. I actually started this process a little early this year when a client mentioned they had visited my Web site and found a few links were not working and it seemed outdated. I believe his exact words were "really lame, man." Since I had not done much with my Web site in years, I decided on a New Year's resolution to update my company site and make it more informational and helpful. Have you checked yours lately?

There are some computer issues we see repeatedly when repairing computers for our clients. Some are quite common, as in files that will not open, others are a bit more challenging. An insider's trick is to use Google to find and correct the cause of these issues.

I have just returned from working on my first Windows 7 computer and I have one word for my experience; WOW! But, I am not one of those Techno-snobs that need to have the latest and greatest thing just because it is new. I ran Windows 98 longer than any person has the right to just because the alternative was Windows ME (Many Errors), Windows 2000 (not bad but,) and Windows NT (Not Today). I ran Windows 98 two years after Windows XP was released when the bugs were finally worked out. Finally, with great trepidation, I installed Windows XP and crossed my fingers. I have been very happy with XP ever since, until this morning.

There are two guys everyone should know and trust: your car mechanic and your computer guy. Both of these people can take you to the cleaners and you will probably never know it.

I love summers in Phoenix, I truly do.  When the thermometer starts to rise, the roads are less crowded, greens fees are back to "normal", shorter lines almost everywhere you go.  I love it!  There are some negative aspects to be sure; tires seem to wear out on your car a little faster, batteries take a beating and if you pick up something that has been in the sun for more than 30 seconds, you will have a souvenir for a few weeks of your ill-advised encounter with the heat.  One thing that really takes a beating in summer is your computer.

While sitting in my office pondering the meaning of life, I had some random thoughts about how our lives have been changed by the computer.

While sitting in my office pondering the meaning of life, I had some random thoughts about how our lives have been changed by the computer.

The other day I was talking to one of our more philosophical clients and he said, "You know Mike, what takes a lifetime to compile can be destroyed in a second."

February is upon us and it is time for spring cleaning to rid us of the trash that has accumulated over time and made it tough to get in the garage.

Now that your Christmas tree has been recycled, you have had your neighbor over to help hook up your newest electronic gismo and the out-of-town guests have gone home, you may be thinking of things you did not get that maybe you really need, or possibly some accessories for that new laptop you just got.

Since the digital camera first became available to consumers in the mid-1990s, they have been used to record pictures of everything from the first step of a child to the "Desert Glow" of the Thunderbird Balloon Classic.

The other day I saw an amusing bumper sticker that read: "As a computer, I find your faith in technology amusing."

The Pessimists Club subscribes to the notion that if you plan to fail, you surely will. I would like to add, that if you fail to plan, your failure may be devastating.
Images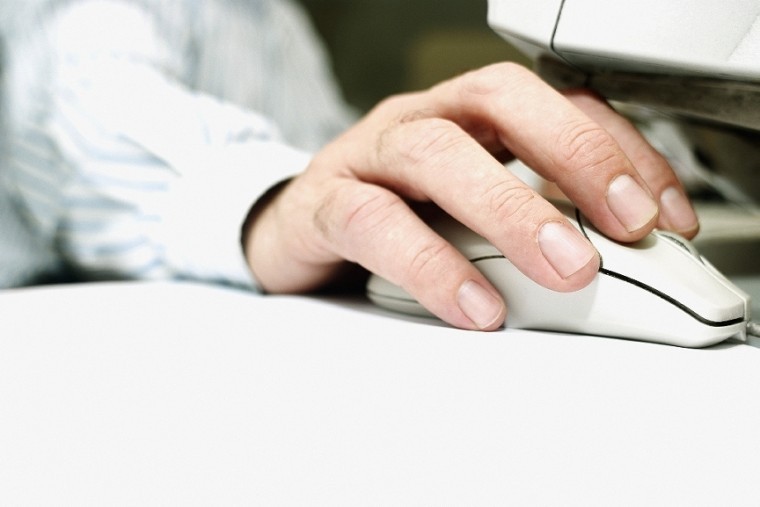 PC Made EZ