Everyone has bias; this reality is neither good nor bad. How bias connects with power and authority begets racism. Racism is messy, and anti-black bias in America is alive and well, even at Starbucks.
That Starbucks is now lining up "racial bias training" for hundreds of store employees across the country as a response to the recently documented racial profiling incident in Philadelphia is curious. I am intrigued by the way this incident is being treated both by the Starbucks representatives and the NAACP Legal Defense and Education Fund President designing the May 29 trainings.
That blatant racism and racial bias in this Starbucks moment has morphed into the need to acknowledge and counter "implicit and unconscious bias" is interesting. From what I read and hear, there was nothing particularly "unconscious or implicit" about the conscious decision to call the police on two young black men sitting in this Starbucks but not ordering anything.
If there is a policy about loitering, Starbucks might share that and other details to understand not so much what Starbucks is doing now to put out this PR fire, but to give us better context of what led to this fiery moment to begin with.
While I suppose a day of training makes for a great story, I know that a single training isn't going to address the nuances of Starbucks' culture relative to issues of diversity and inclusion.
When the NAACP person identified to design the training was asked in a recent NPR interview what the training might look like, that individual could not describe it, stating that they are still in the fact-finding stage. Such vagueness strikes me as odd, committing to a nationwide training but still fact-finding just a month out from training day.
What doesn't strike me as odd is that Starbucks would line up organizations with race in their titles or missions to co-sign and legitimize their very public efforts to get back on track – NAACP, Anti-Defamation League, Equal Justice Initiative and Demos, and Eric Holder, former U.S. Attorney General.
I'd love to hear the Starbucks' spokespeople share the racial and ethnic demographics of their baristas, store managers and franchise owners to determine potential hidden biases in their own hiring practices and store policies.
And what about the geographic locations of Starbucks across the country? Are these racialized? Is there data on Starbucks' clientele across the country to see if the clientele reflects the demographics of those managing and employed at these stores?
I do realize that Starbucks is not a government-funded public institution but rather a private public space. And not responsible for sharing its data publicly.
Still, this data might suggest patterns that explain how Starbucks landed in this crackling fireplace to begin with. Has Starbucks seen no value in employee "diversity awareness training" before now? Will this training be for all high and low decision-makers in the Starbucks enterprise?
I'd also like to see that this proposed "racial bias training" is not just about race. Nothing is just about race in isolation of other aspects of identity.
Certainly, race has to be treated more complexly in terms of age, gender, ability and the like. For instance, would there have been a call to police had the "interlopers" been two black senior females or two senior black men – in their 70s or 80s?
Would this phone call to police have occurred had these two young men been in wheelchairs or with crutches?
Unfortunately, this Starbucks incident is not unlike so many instances of racial bias against young black males perceived as threats by white, black and brown people.
That young black males are perceived as threats is not lost on me even in the unconscious bias of this seemingly innocent headline from my local paper about the Starbucks episode. "'No Black Bucks for Starbucks': Protesters at Phoenix Starbucks Call Company Racist."
This "black bucks" references one of the chants the protesters intoned as they marched with picket signs in hand from one local Phoenix Starbucks to another, declaring and decrying Starbucks' alleged racist practices.
The English professor in me enjoys clever language play, and I know well that the "bucks" is this instance is about money of black patrons.
Still, I can't help seeing this phrase as irresponsible on the part of the reporter to connect stereotypically two black males with "black bucks" when, historically, young black men have been animalized as "bucks," "brutes," "stallions" and "studs" across the years and that black male slaves where "bucks" and breeders" moved from antebellum plantation to plantation for the sake of breeding with female slaves to populate plantations.
Beyond this common black male animalization trope in pornography and other popular culture, this reference may inadvertently reinforce for both the Phoenix black protesters, the reporter of this most recent story and the Philadelphia Starbucks manager who made the call to the police the myriad unconscious ways that black men doing nothing more than being black men in public spaces continue to be a threat no matter what.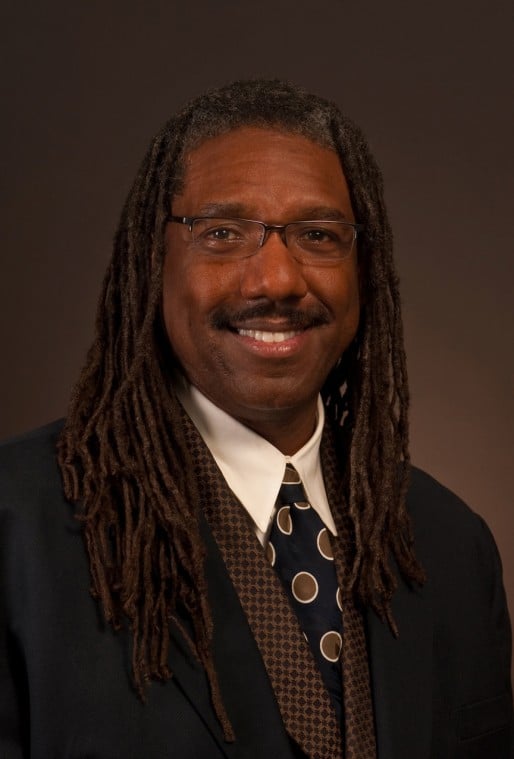 -Neal Lester, Ph.D. is an Ahwatukee resident and Foundation Professor of English at Arizona State University.