McCain, Flake among 8 working on 'tough, but fair' immigration plan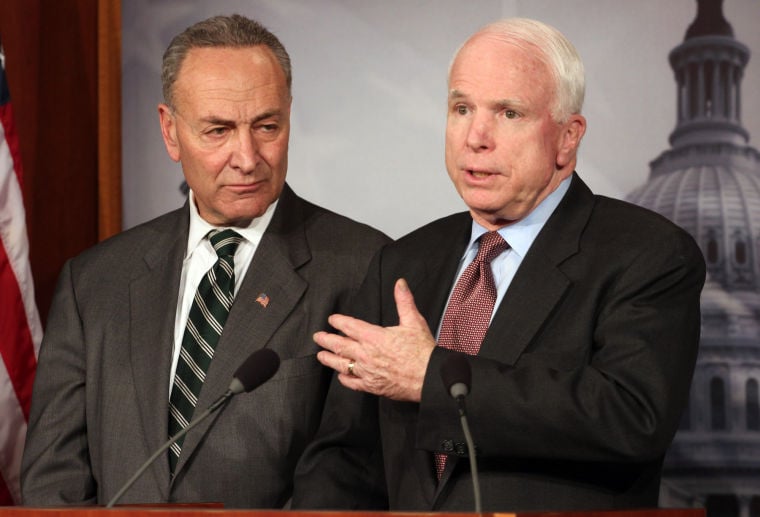 Immigration Senators
Sen. John McCain, R-Ariz., here with Sen. Charles Schumer, D-N.Y., that now is the time for comprehensive immigration reform and he thinks the plan put forward by senators is a good starting point for discussion.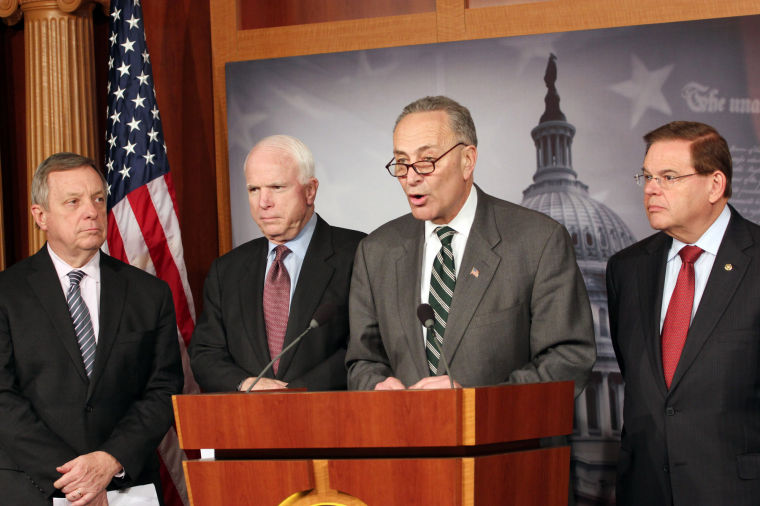 Immigration Senators
Arizona Sens. John McCain and Jeff Flake were among a bipartisan group of senators who unveiled a framework for "tough but fair" immigration reform that includes a path to citizenship. McCain, second from left, joined Democratic Sens. Dick Durbin of Illinoi, Charles Schumer of New York and Bob Menendez of New Jersey to unveil the plan Monday.