Bowl game festivities in the Valley mean triple the fun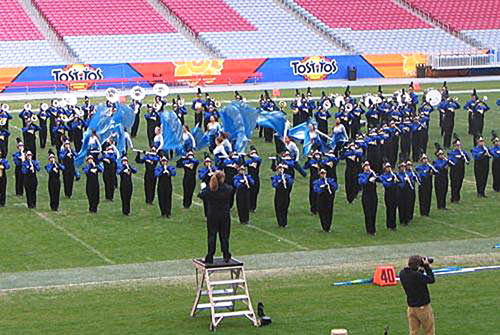 Fiesta Bowl Band Championship
Marching bands from around the country will be in Glendale for the Fiesta Bowl Band Championship on Dec. 30.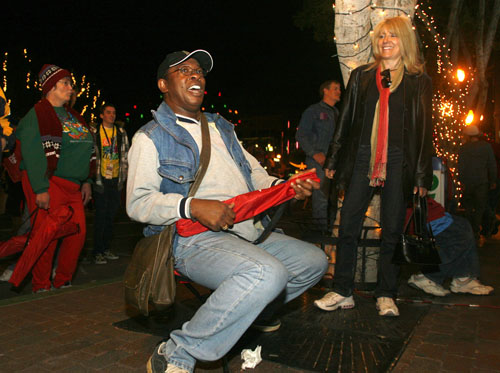 Tempe Insight Bowl party
Photo Andrea Bloom/ For the Tribune- Wed. Dec. 31, 2008- Isaac Robinson uses his fold-up chair as a guitar to sing along with music at the Tempe Insight Bowl.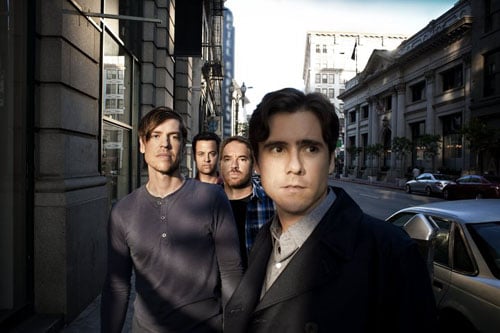 Jimmy Eat World
East Valley rockers Jimmy Eat World will headline the Fiesta Bowl Block Party Dec. 31 in Tempe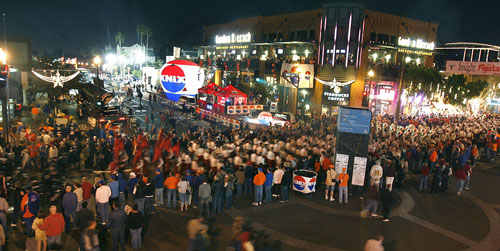 Fiesta Bowl Block Party
Thousands of people line Mill Avenue. in Tempe during the 2006 Fiesta Bowl Block Party. Mill will once again be the site of the Valley's biggest New Year's Eve bash.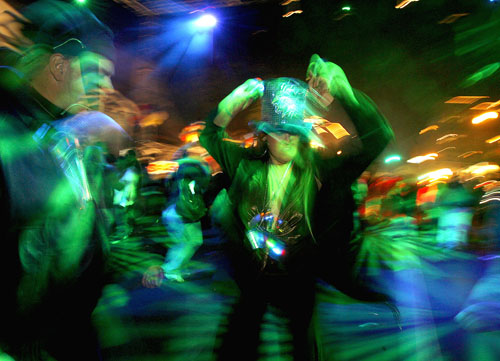 Tempe block party
New Years Eve partiers get their groove on at the KISS FM 104.7 Dance Club on sixth street just off Mill Ave. during the Insight Bowl Fiesta Block Party in Tempe. Dec. 31, 2006.