State XC: Desert Vista girls take second, boys third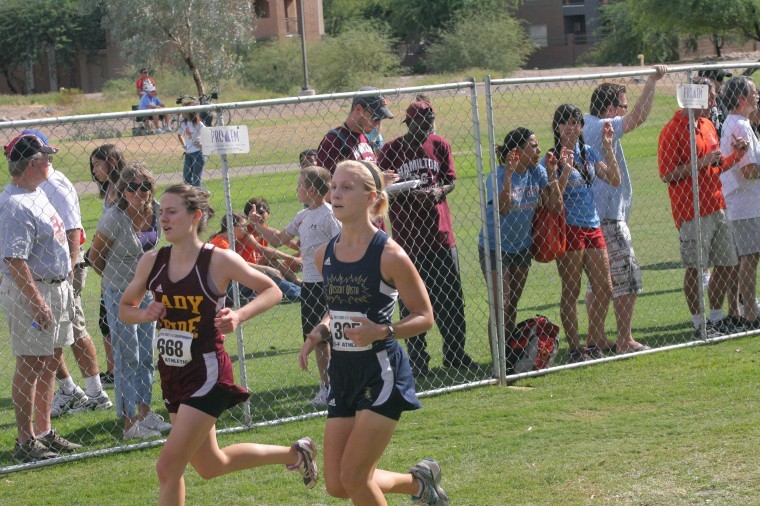 Friendly stroll
Mountain Pointe's Lindsey Schader edges Desert Vista's Carissa McAtee in the Division I state cross country meet.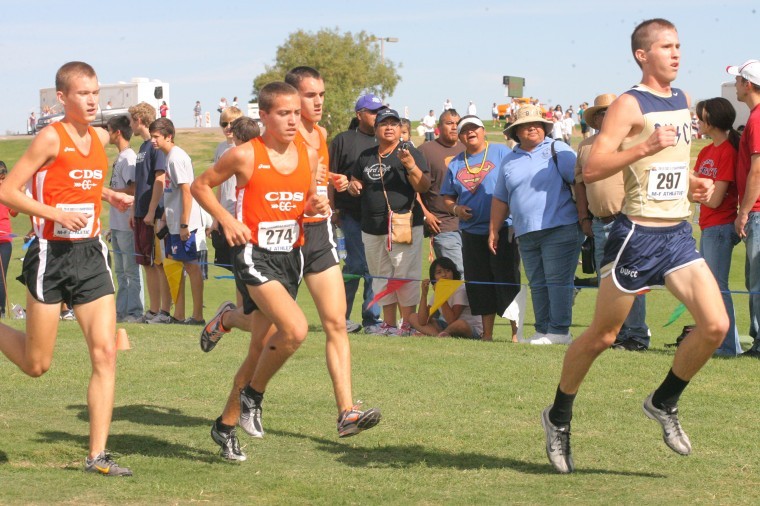 Early gains
Desert Vista senior Ryan Maack stays ahead of a trio of Corona del Sol runners near the 1.5 mile mark at Cave Creek Golf Course.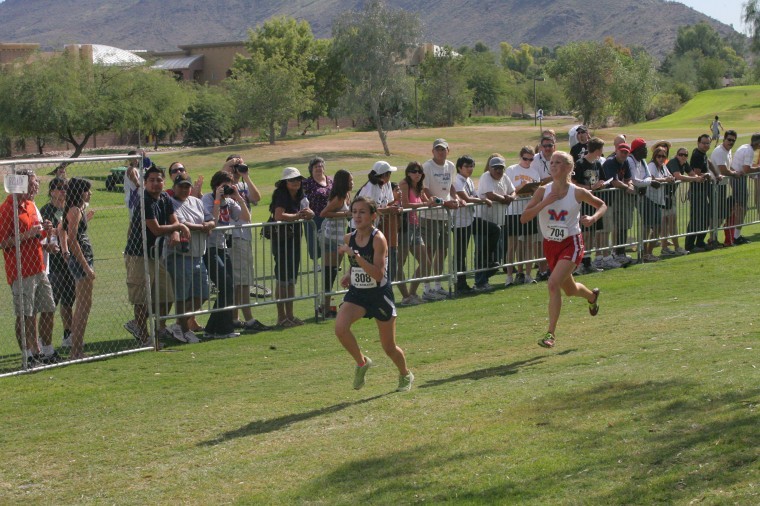 Final kick
Desert Vista's Brittany Tretbar passes Mesa Mountain View's Brianna Decker for third place in the Division I state meet.