A helping hand for independence
Surprise couple's business handles seniors' everyday chores for what they can afford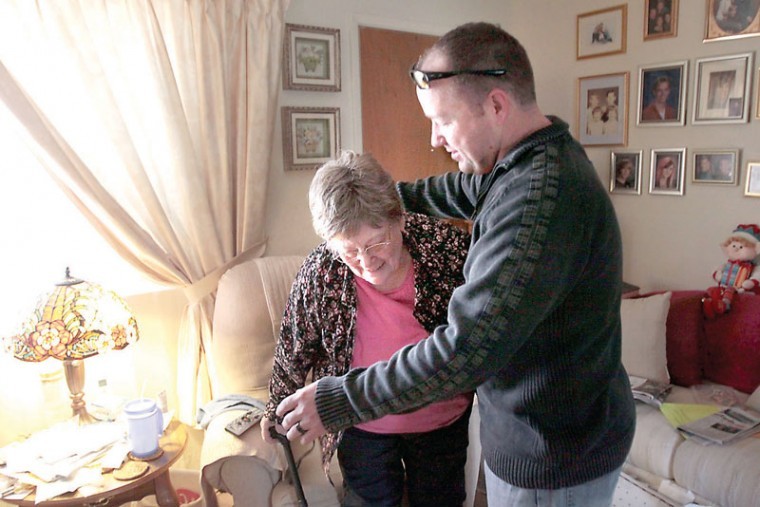 Allow Me
Jeff Roberts hugs Joanne Snyder at her home in Wickenburg after he finished helping her with house chores Monday. Roberts and his wife, Kasey, have started an organization called Allow Me that helps people with their chores for whatever they are able to pay.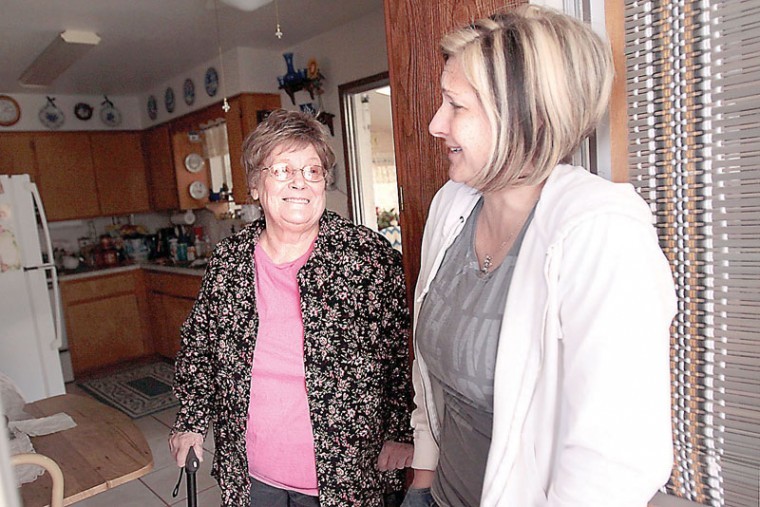 Allow Me
Kasey Roberts, right, visits with Joanne Snyder at Snyder's home in Wickenburg. Roberts and her husband, Jeff, are Surprise residents whose business helps seniors.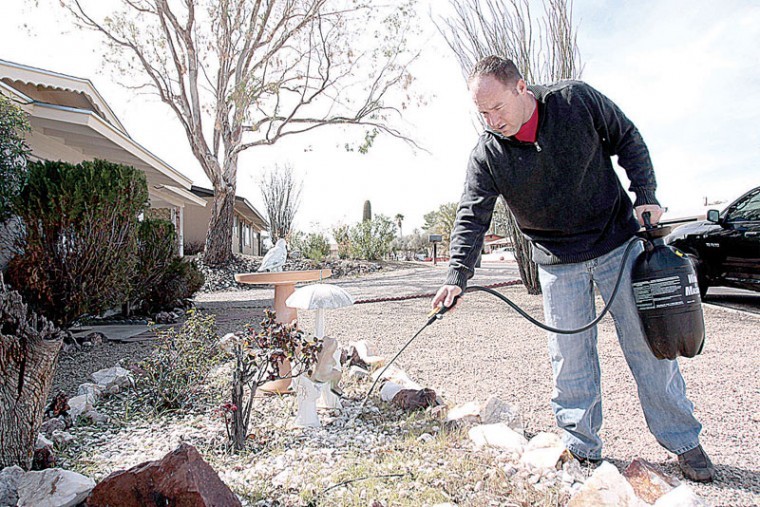 Allow Me
Jeff Roberts sprays weeds Monday at the Wickenburg home of a woman who needs help with her yard work.