Fera: A tale of two Jans (what could have been if McCain won the White House)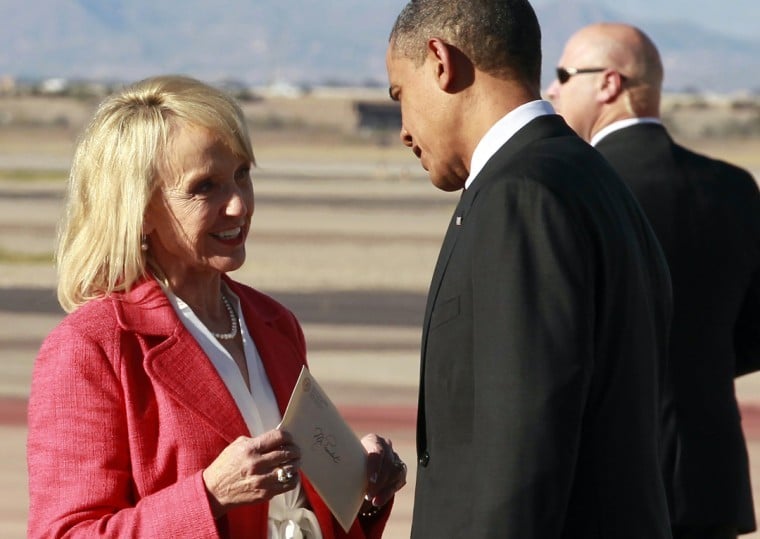 Barack Obama, Jan Brewer
President Barack Obama talks with Arizona Gov. Jan Brewer after arriving at Phoenix-Mesa Gateway Airport, Wednesday, Jan. 25, 2012, in Mesa, Ariz. (AP Photo/Haraz N. Ghanbari)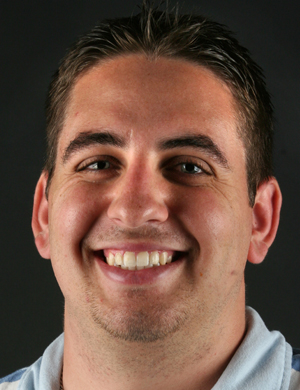 Brett Fera
Brett Fera is the East Valley Tribune's web editor. He can be reached at bfera@evtrib.com.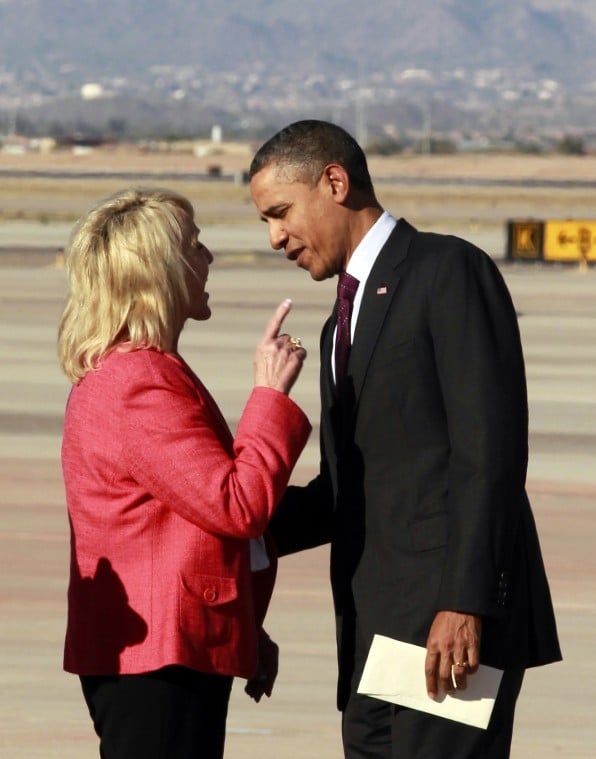 Barack Obama, Jan Brewer
Arizona Gov. Jan Brewer points during an intense conversation with President Barack Obama after he arrived at Phoenix-Mesa Gateway Airport, Wednesday, Jan. 25, 2012, in Mesa, Ariz. Asked moments later what the conversation was about, Brewer, a Republican, said: "He was a little disturbed about my book." Brewer recently published a book, "Scorpions for Breakfast," something of a memoir of her years growing up and defends her signing of Arizona's controversial law cracking down on illegal immigrants, which Obama opposes. Obama was objecting to Brewer's description of a meeting he and Brewer had at the White House, where she described Obama as lecturing her. (AP Photo/Haraz N. Ghanbari)
John McCain
Arizona Senator John McCain speaks at a Town Hall meeting in Gilbert, Monday, August 8, 2011. [Tim Hacker, Tribune]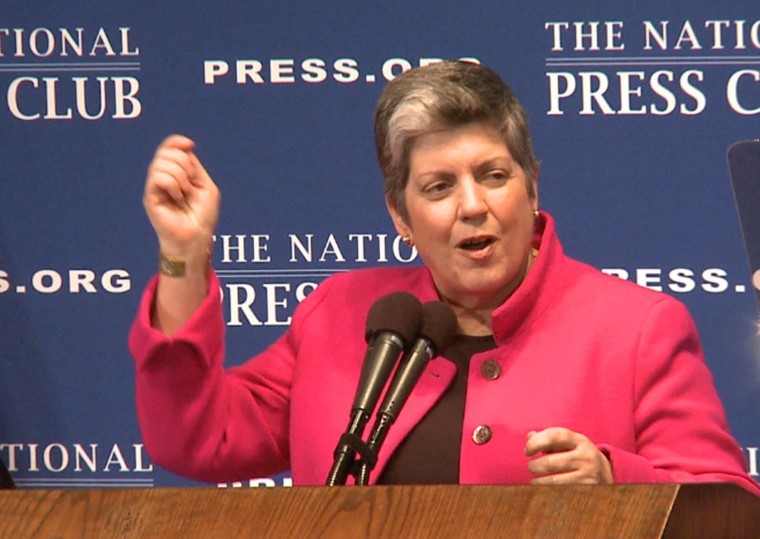 Napollitano Speaks
In her second State of Homeland Security address, Secretary Janet Napolitano on Monday touted what she called the success of her agency's "risk-based, information-driven approach to security."
Russell Pearce
Russell Pearce speaks to the Arizona Red Mountain tea party members at East Valley High school in Mesa, Ariz. Monday, March 19, 2012. Four months after voters removed Pearce in a historic recall election, the Mesa Republican launched a state Senate campaign to represent the Republican-dominated legislative District 25. [Tim Hacker/ East Valley Tribune]