Mesa soldier holds onto hope dealing with Army wound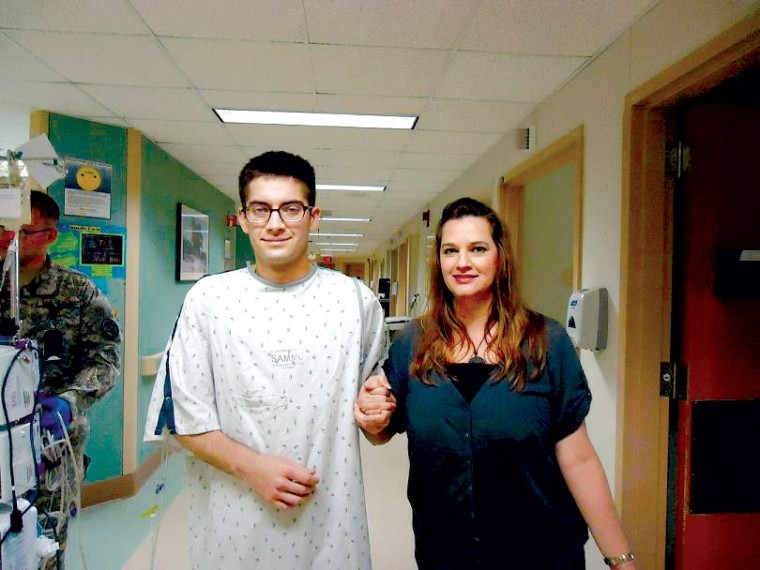 Eric Griego
Army PFC Eric Griego gets help from his mother Brenda during physical therapy.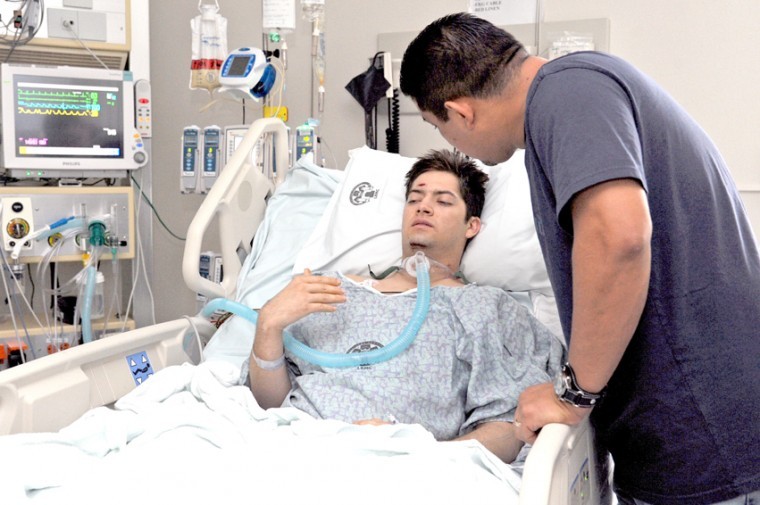 Army Pvt. Eric Griego
Pvt. Eric Griego talks to his dad Peter in the intensive care ward at Landstuhl Regional Medical Center on Nov. 9. Griego, 22, wounded in Afghanistan, was the first soldier to be flown from a combat zone while being treated with a portable heart-lung machine, known as an extracorporeal membrane oxygenation, or ECMO, machine. Michael Abrams/Stars and Stripes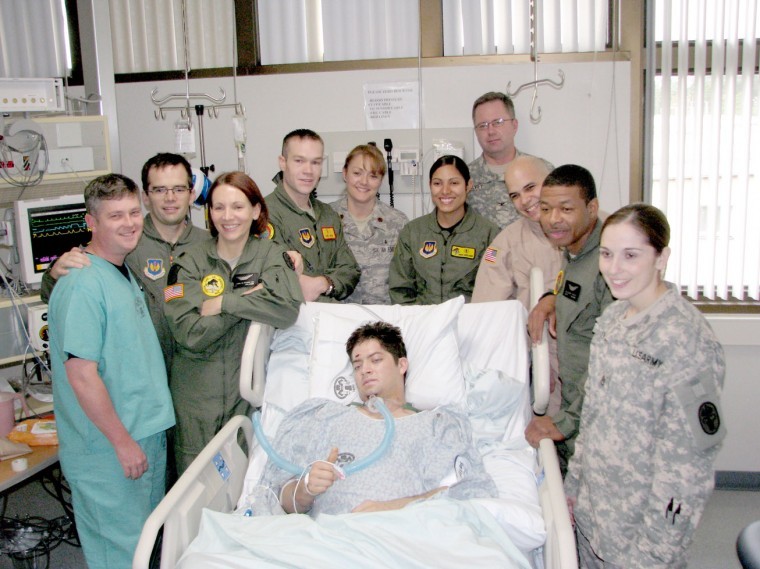 Army Pvt. Eric Griego
Army Pvt. Eric Griego of Mesa is surrounded by the medics and doctors who saved his life in Afghanistan.