Life on the beat: Patrol officers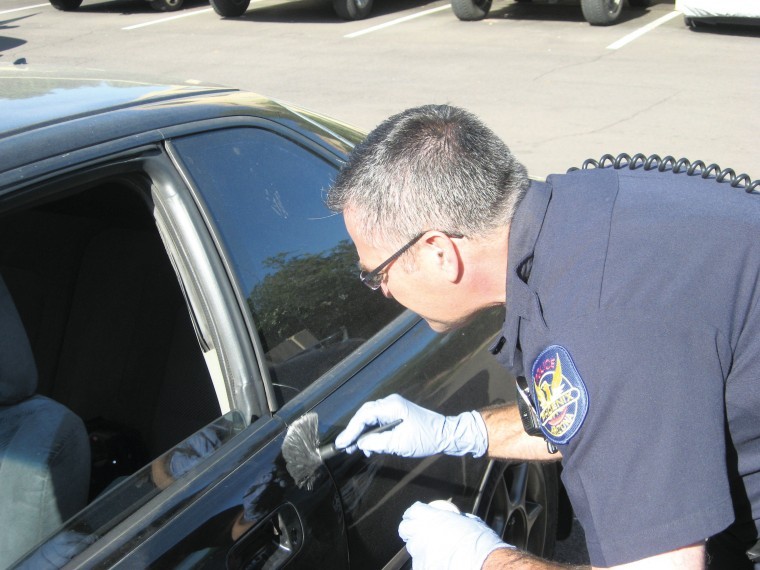 Patrol cops
Officer Kevin Ham dusting for fingerprints on an abandoned stolen vehicle he discovered in an Ahwatukee Foothills apartment parking lot.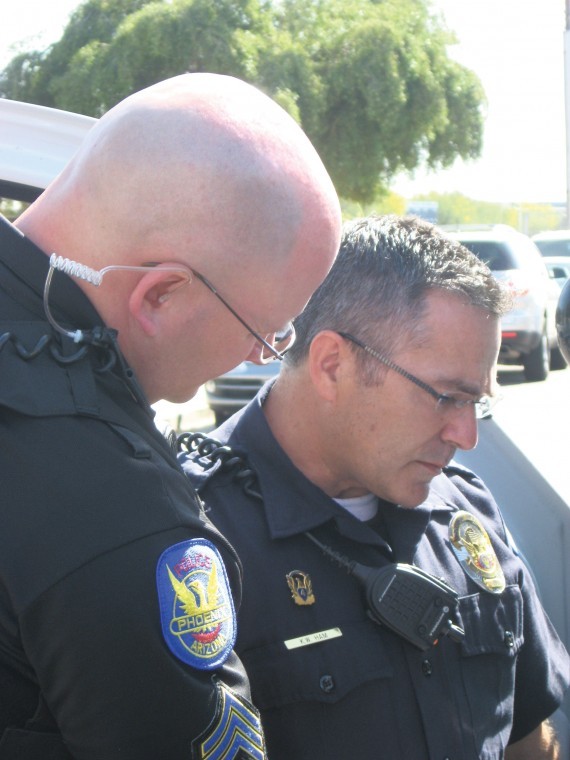 Patrol cops
Sgt. Bryant Rockwood (left) and police officer Kevin Ham discuss parking violations before issuing citations.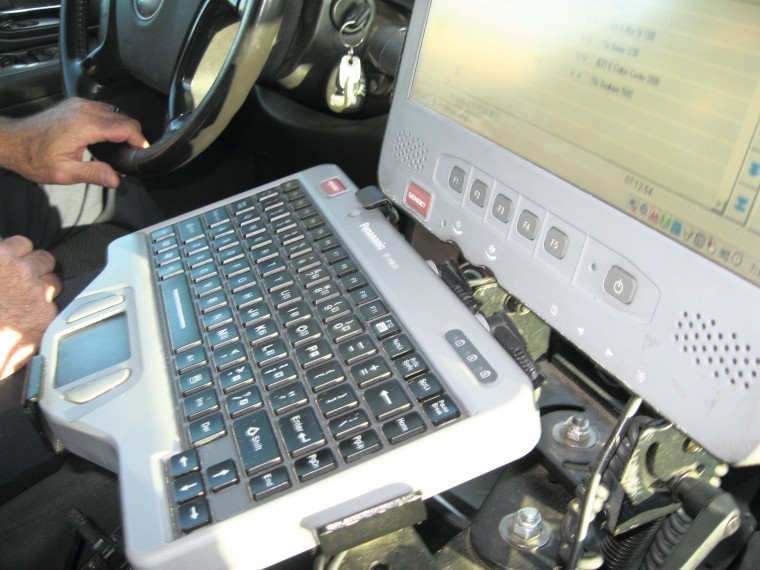 Patrol cops
Computer terminals in every police car help officers obtain information, but require the ability to multi-task when driving, working the radio and looking up information all at once.