Experience is said to be the best teacher, but some experiences can be a traumatic education.
So it was with MonaLou Callery of Ahwatukee, a domestic violence survivor who was physically abused for nearly two decades – six years sharing a home with her abuser and their three daughters (who were not abused physically) and another 10 years after she left her home and husband.
But from that horrific time of her life sprang the National Advocacy and Training Network and the SEEDs program that are helping countless others escape lives of desperation to find fulfilling and liberating lives.
"Transforming lives through hope, healing and empowerment" is more than a nonprofit motto for Callery, a mother of three grown daughters. It is her word to those women who come to NATN after undergoing similar brutal life events.
"We want anyone who connects with us to leave in a better place," said Callery of her Arizona-born nonprofit – which has grown to be an international network of survivors, advocates, staff and professionals working to end domestic violence and sexual assault and abuse of women and children. It also helps those recovering from substance abuse.
And she's grown this endeavor since its 2002 origin.
Callery will tell her story Friday, March 2, at the Arizona Biltmore as the keynote speaker for the Jewish Family & Children's Service and Sojourner Center's Brighter Tomorrow/Hope Luncheon, the first collaboration of JFCS and Sojourner.
It was 35 years ago that Callery took the leap of faith to start the nonprofit from her home.
Now NATN's chief executive, she has devoted years to developing programs such as SEEDS – an acronym for Support, Education, Empowerment & Directions, and its nationally-recognized Cup O'Karma: Community Café for a Cause, which serves as a job training program.
Cup O'Karma is located inside the Chandler Public Library with expansion slated to other public libraries currently under consideration.
Her programs differ from other domestic violence efforts in that it takes in women who have drug or alcohol addictions, mental health problems or have been released from prison when they landed there as the result of fighting back on those who abused them.
Callery's journey started as a young mother who was a regular victim of domestic violence.
At the request of luncheon organizers, she intends to read from the journal she kept during those years of abuse.
"It's pretty graphic and heart-wrenching, but I'll bring it to that was then and here I am now. I survived, and so can others," said Callery, 63.
What she survived over those years included cracked ribs, cracked teeth, broken nose and countless contusions – many suffered at the brunt of steel-reinforced boots as she cowered in a fetal position, attempting to cover her head and face.
She said that like many other women, she never fought back for fear it would foment even more or worse abuse.
"When I did go to the hospital, I would lie and say I fell down; no one really questioned as the emergency rooms were so overwhelmed. I think that has changed, but in my honest opinion, in the last five years or so I think the pendulum has swung backwards."
Even after she left her husband, the abuse continued – as she says often happens to victims of domestic violence.
"It can be the most dangerous time as the abuser is losing control over what he's had control over," she said, adding that though Orders of Protection can be ignored by abusers, it also "creates a paper trail" that could be crucial to future legal actions, especially if the abuser attempts to gain custody of the couple's children, as hers did.
"My abuser tried to get custody of the kids," she said. "There's been few studies on this, but one, done years ago, showed 70 percent of men accused of battery went for custody of their children. That's so wrong."
To help other women in need of safe shelter from abuse, NATN established SEEDs in 2003 to meet the needs of battered and sexually abused women.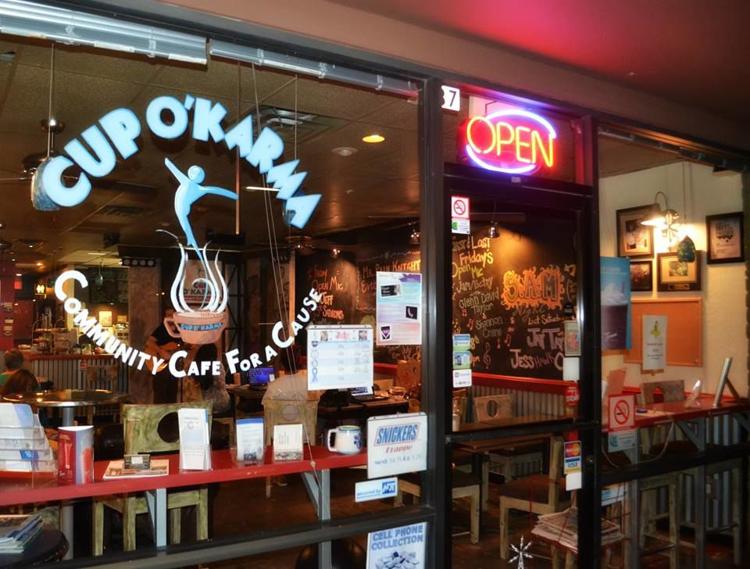 Two houses are currently located in Chandler and Mesa. They are more than shelters from the storm, and offer women solid help in prioritizing goals to help strengthen self-esteem, self-direction and dignity.
The SEEDS residents are provided support services that include life skills counseling and mentorships covering topics like financial management, parenting, job training opportunities, access to education and legal advocacy and assistance, the latter especially for those who lost custody of their children.
There are some former victims of abuse who have returned to the residences as volunteers, said Callery.
While acknowledging there's a lot more she'd like to see accomplished, she said she's still sometimes taken aback at what has been done since she first set pen to paper, outlining goals for her yet-to-be-born nonprofit.
"I formed the nonprofit while I lived in Ahwatukee, and when I was writing down my ideas for it, I wrote 'National' because I thought big," she said. "I wanted this to be worldwide, not just an agency in and for Arizona."
Over the years, Callery has traveled the world speaking on behalf of domestic violence victims while educating advocates, police agencies and prosecutors on the subject in England, Ireland, Canada and throughout the U.S.
"Yes, I'm glad for what's been accomplished, but I'm also disappointed sometimes too that we haven't reached the vision. I wanted so much more, like additional housing," she said.
And while desiring to expand the vision, Callery also deals with day-to-day trials such as the leaks in one of the NATN houses during recent rains.
"I have to figure out how we're going to pay to fix that," she said.
Callery says she's a survivor – not only of domestic violence, but breast cancer, which she defeated in 2013.
She said her goal for the luncheon address, as in her other personal appearances both locally and internationally, is to educate those present on domestic violence, and encourage them to be part of the solution.
 "One thing that helped me heal was to help other women, which was something that I never planned," she said.
"If there is a message that gets across to someone from the work that I do and it helps to change their life's course, I've accomplished my mission."
There are many ways in which donors can be of help to the daily needs and long-term goals of NATN including donations of cash, furniture, household items, clothing and even working automobiles.
Callery said donated time is also an appreciated gift to NATN and the two houses.
Handymen and women are needed as are other talents like driving to pick up donated furniture.
Area civic groups, churches and individuals can sponsor a family of three for $450 month, or $115 a week. Food drives, paper goods and cleaning supply drives are also much needed, she said.
For more information, including how to donate as little as $10 a month, see NATN-AZ.org
""Every day we make a difference in the lives of women and children, and we can't do it alone," said Callery. "We always need and value community support."
All donations are tax-deductible, and more information can be found on their website concerning bequests, charitable trust and deferred gifts and donations on stocks, bonds and real estate.
Inquiries can also be made by phoning the NATN office at 602-488-1295.
Tickets to the luncheon are no longer available.