Three Kyrene teachers, including two who teach in Ahwatukee schools, have earned certification by the National Board for Professional Teaching Standards – an honor that takes years to achieve through a rigorous evaluation process.
They are Michele McCuen, a resource teacher at Monte Vista Elementary in Ahwatukee; science teacher Robert Martz at Akimel A-al Middle School, also Ahwatukee, and art teacher Laura Motush at Aprende Middle School in Chandler.
Kyrene Superintendent Jan Vesely visited the teachers in their schools to congratulate them on their accomplishment, noting it can take years of study and demonstrating in various ways their competency.
On the other hand, that process allows teachers to sharpen their practice, showcase their talent in the classroom and demonstrate their dedication to students and their profession.
It also benefits them and students, according to the board's website.
It noted that certification "opens doors" to new opportunities and advancement and qualifies them for more pay.
"A decade of research shows that students of board-certified teachers learn more than their peers without board-certified teachers," the board says, adding that "the positive impact of having a board-certified teacher is even greater for minority and low-income students."
Only 1,373 teachers in Arizona – out of nearly 49,000 who teach in K-12 classes throughout the state – are board certified. Nationwide, 91,000 – only 3 percent of all teachers – have earned certification.
McCuen looks at educating children as "a privilege and a passion," the district said in a release.
"It is a joy for her to give students the tools and resources they need to go out and be successful leaders," it added.
She earned earned a bachelor's degree in early childhood education from the University of Maryland and a master's degree in special education and early education from Southern Illinois University.
A teacher for 35 years, McCuen has taught in multi-grade, resource and self-contained classrooms, teaching special education from preschool through high school.
"Every child walks into McCuen's classroom as a student and leaves as a lifelong learner," the district said.
McCuen's hobbies include reading mysteries, needlework, knitting, sewing and trying new recipes.
Martz earned a bachelor's degree in zoology and his masters in science teaching from Northern Arizona University.
He has been with the district for six of his 11 years as a teacher. Prior to teaching seventh grade, Martz worked in the field studying the colonial behavior of prairie dogs, rabies transmission in skunks and wildlife movement patterns in urban areas. He also taught microbiology lab sections at Northern Arizona University.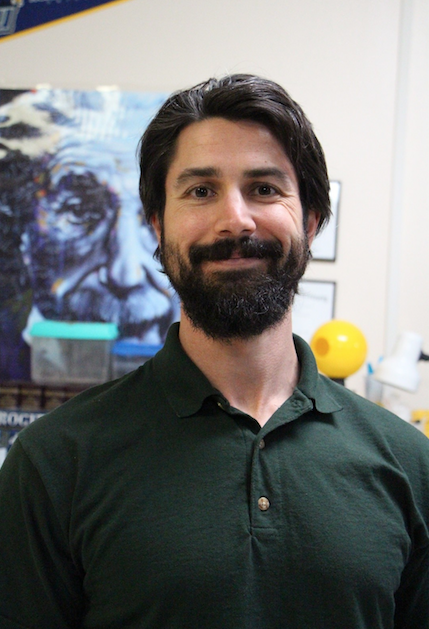 "His goal in teaching is to provide a solid scientific foundation through experience and hands on critical thinking opportunities," the district release said, adding that "Martz believes science is not only a collection and body of knowledge, but is also a process of exciting discovery and a method that all can use to think critically about the world around them.
"His efforts are to cultivate higher order thinking in students and guide them through the process of inquiry as they explore the subject," the district added, noting his students will work to find the answers and gain experience along the way.
Among his interests are fitness and health, wildlife and nature, practicing his art and learning to play the guitar.
Motush began her post high school studies at Rochester Institute of Technology in Rochester, N.Y. After earning her AAS in photographic illustration, she moved to Arizona and earned a bachelor's of fine arts degree from ASU in art education with a minor in psychology.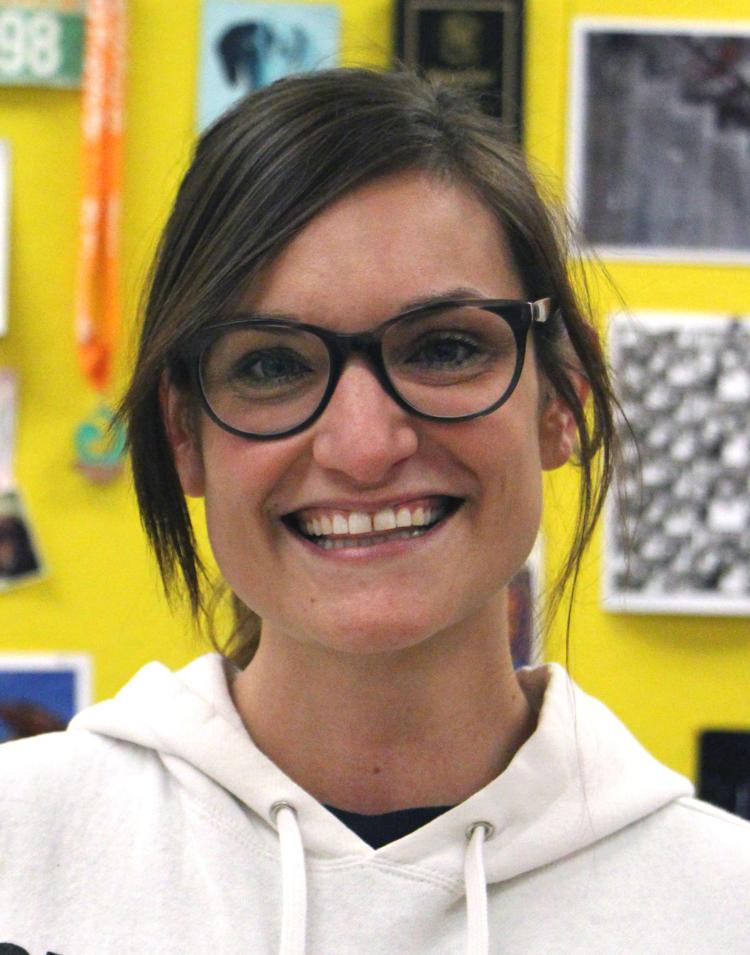 While student teaching at Marcos de Niza High School and C.I. Waggoner Elementary, "she fell in love with the Kyrene School District," according to the release.
Now in her ninth year teaching middle school, she teaches art and photography and leads an art club for students.
"She remains excited to extend her work to help bring more opportunities for arts in the community," the district said.