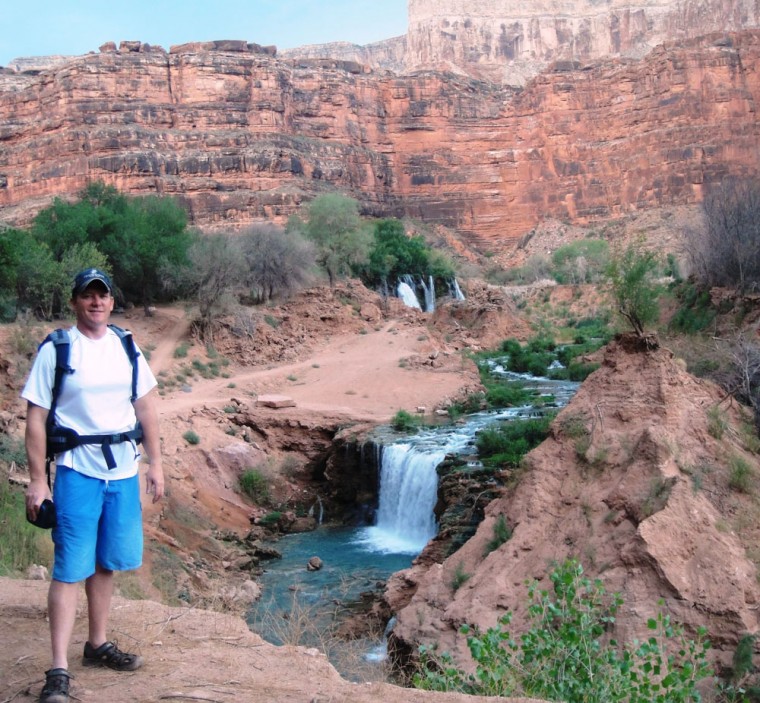 Havasupai Falls
A different view of the first two waterfalls. Rock Falls might look small from here but not so much when standing on the edge.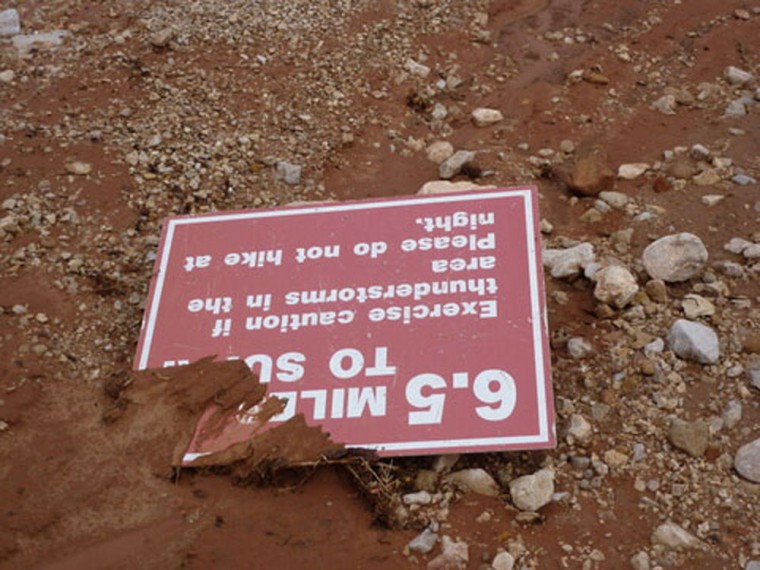 Havasupai Falls
Unfortunately we paid no mind to the sign that was wiped out by the flood and traveled at our own risk on the way out of Havasu Canyon.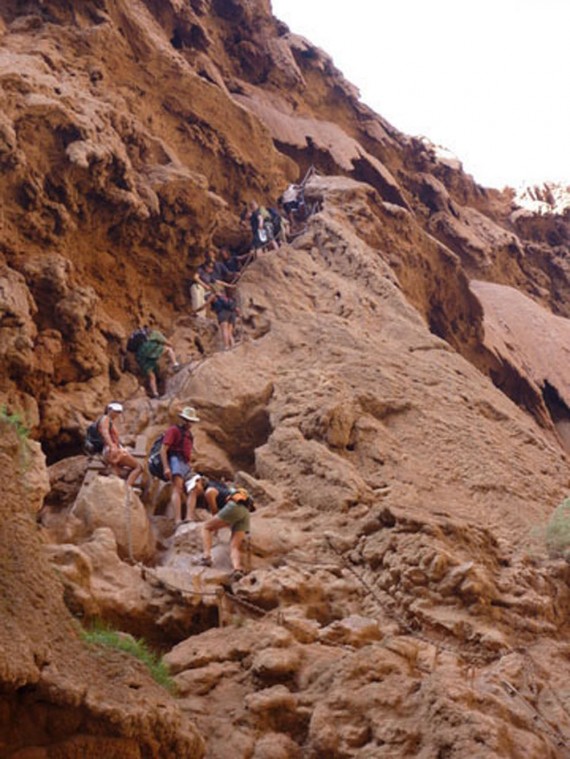 Havasupai Falls
Getting down to the Mooney Falls wading pool can be a little tough, but well worth the trouble.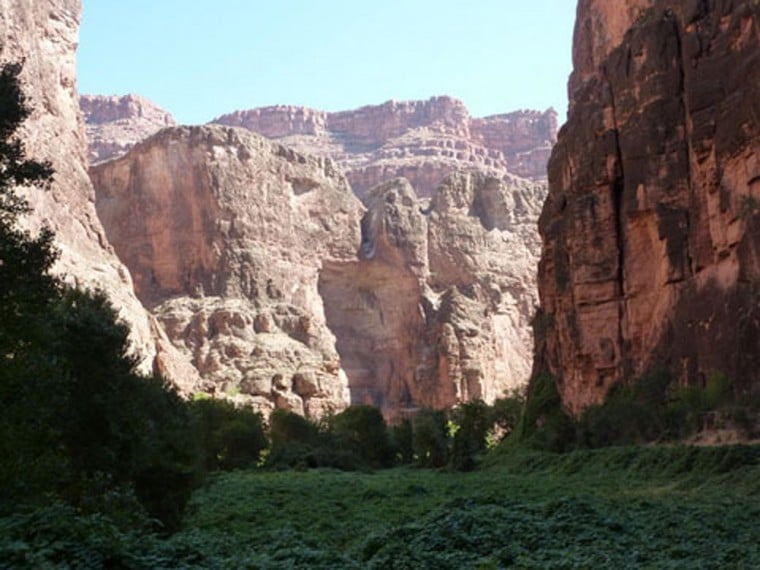 Havasupai Falls
On the trip from Mooney Falls to Beaver Falls this green meadow appears out of nowhere.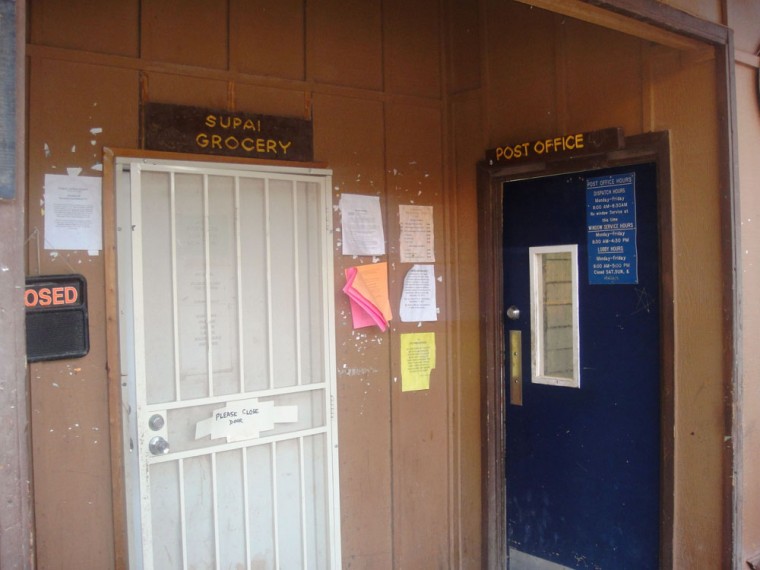 Havasupai Falls
The grocery store and post office are popular places for tourists to grab stuff they forgot and to send home a postcard that is stamped - "Delivered from the Grand Canyon by mule"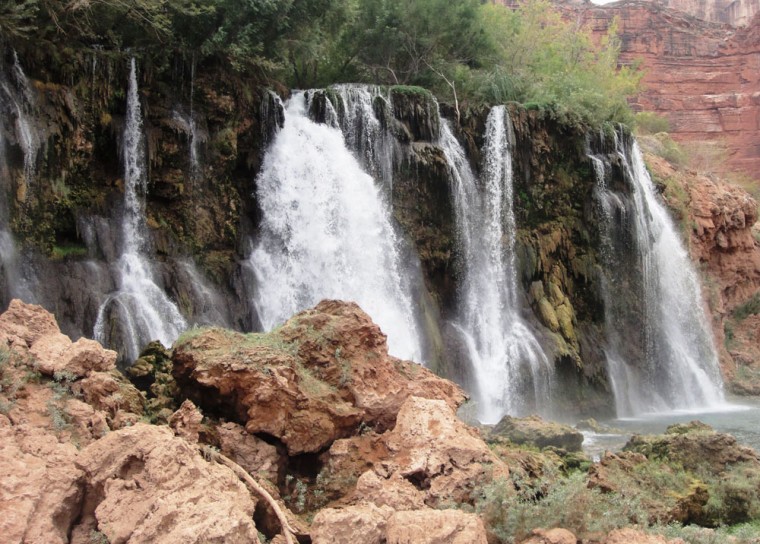 Havasupai Falls
The first waterfall along the trail is called New Navajo Falls and was formed after the major flood in August of 2008.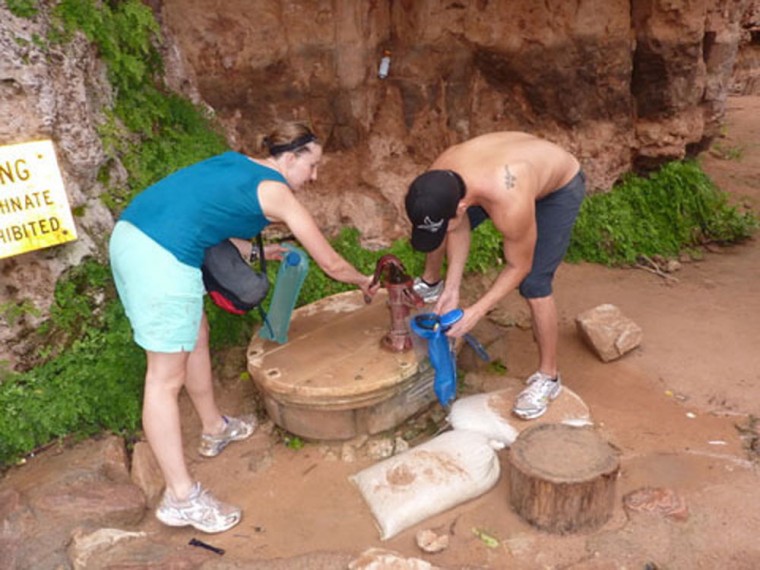 Havasupai Falls
Abbey Glenn and Curtis Parades refill their camelback bladders with water from the natural spring near the campground.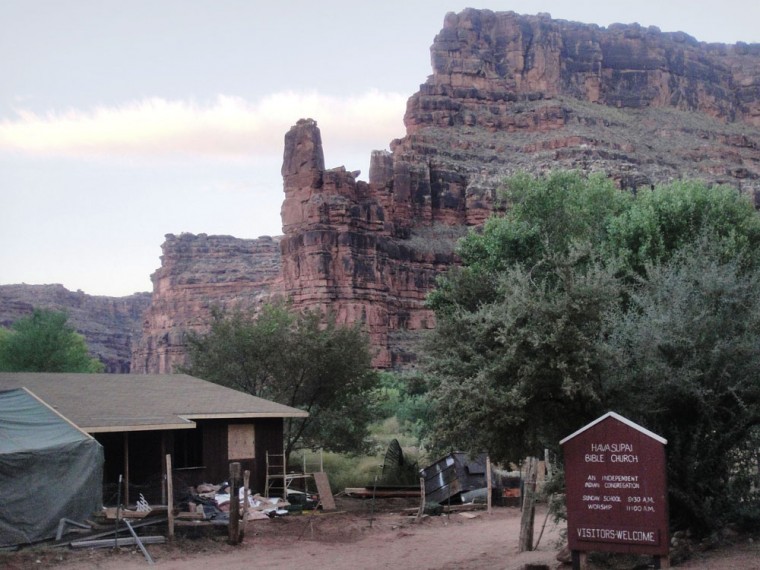 Havasupai Falls
It is easy to forget when you are in the waterfalls that it is the home to the people of the Supai Village, which has a church, school, post office, cafe and more.
Havasupai Falls
The rock formations along the trail are nearly as impressive as the waterfalls.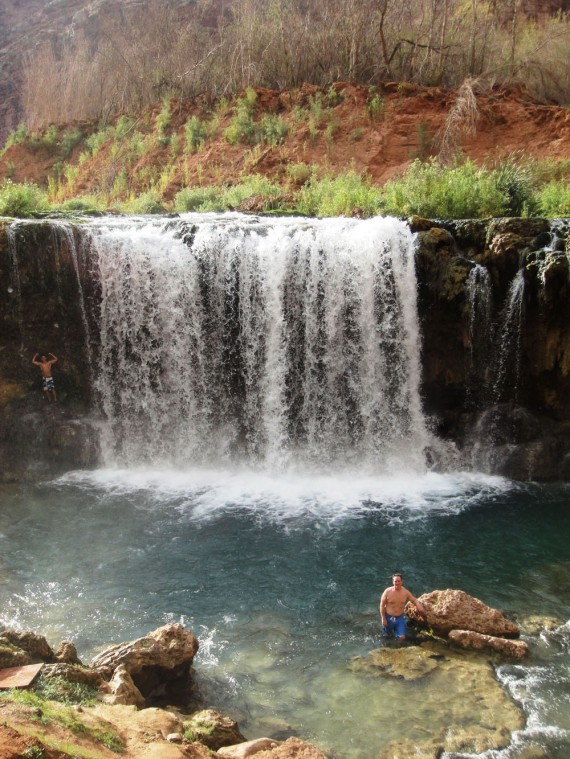 Havasupai Falls
Rock Falls is the most interactive of the five watefalls because of the accessible cutout behind the waterfall along with the ability to jump from the top.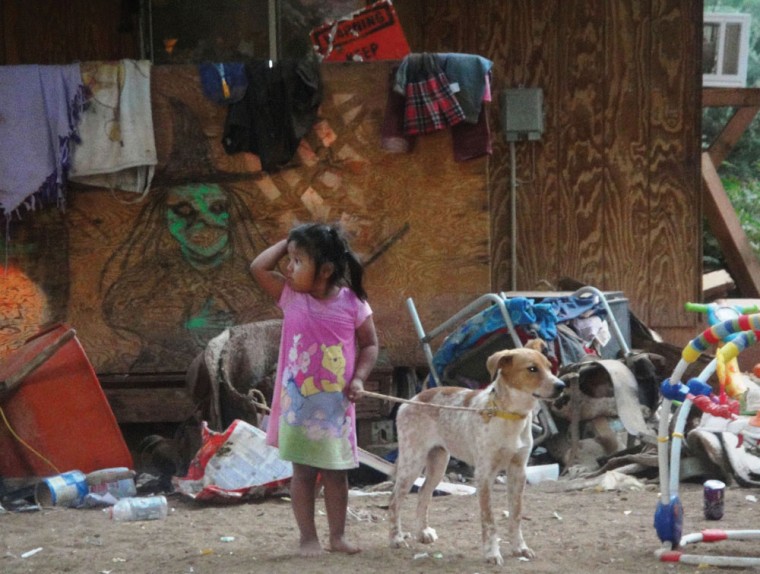 Havasupai Falls
The days often start early for the tribe as this young girl and her dog can attest.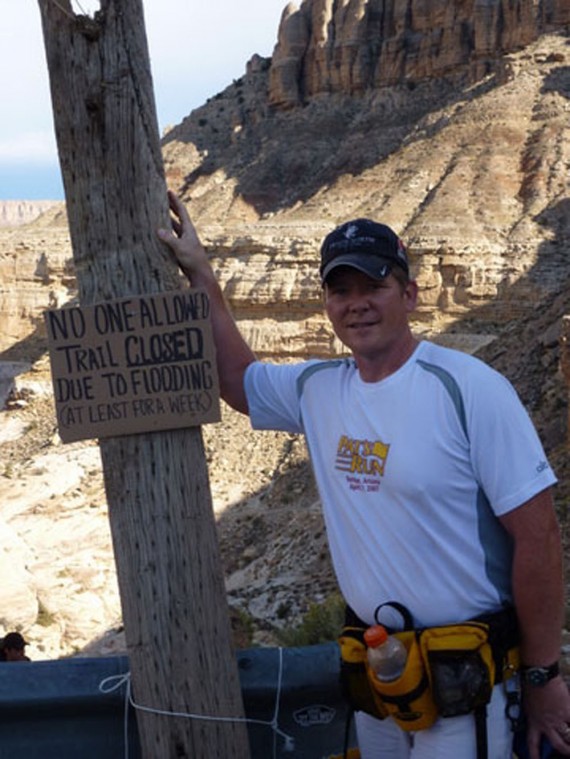 Havasupai Falls
We left at 5 a.m. the day after the flooding and didn't know the trail was closed. It ended up being closed for a few months but the tribe is accepting reservations once again.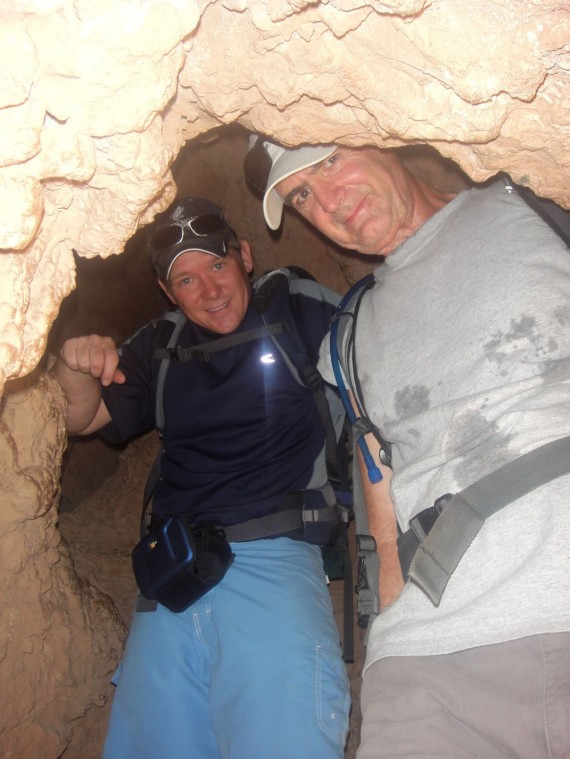 Havasupai Falls
Getting to Mooney Falls requires some treacherous terrain, as myself and Doug Morken can attest, as you have to go through mini-caves, use chains and climb down ladders to get to the bottom.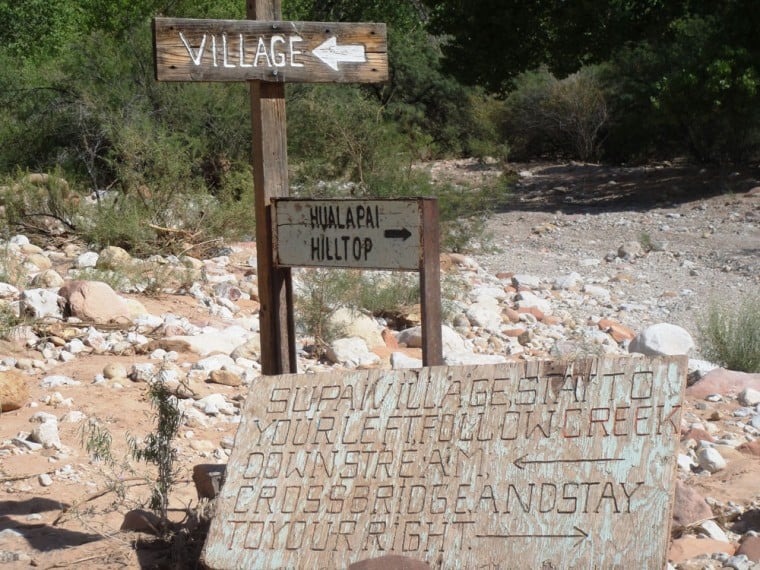 Havasupai Falls
These signs would have been helpful on the way out if they weren't washed away in the flood.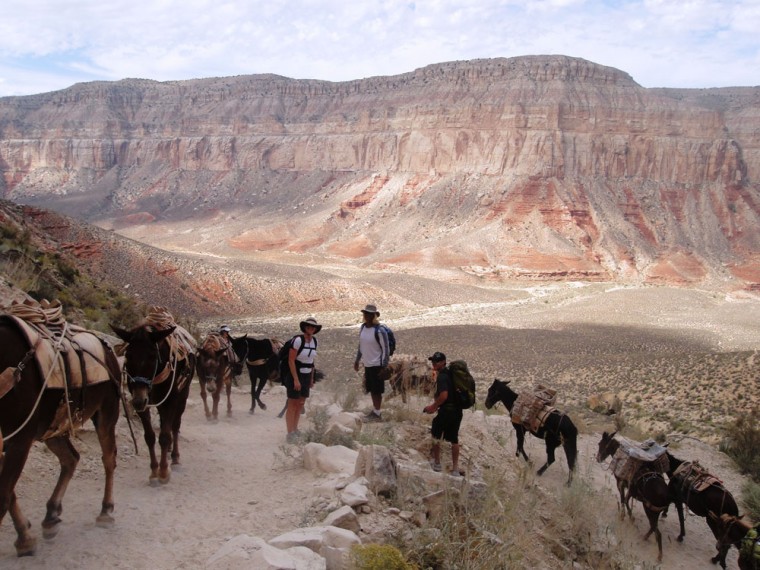 Havasupai Falls
My friends, Jill Morin, Art Rodriguez and Curtis Parades pause on the trip down the let the mule pack pass by.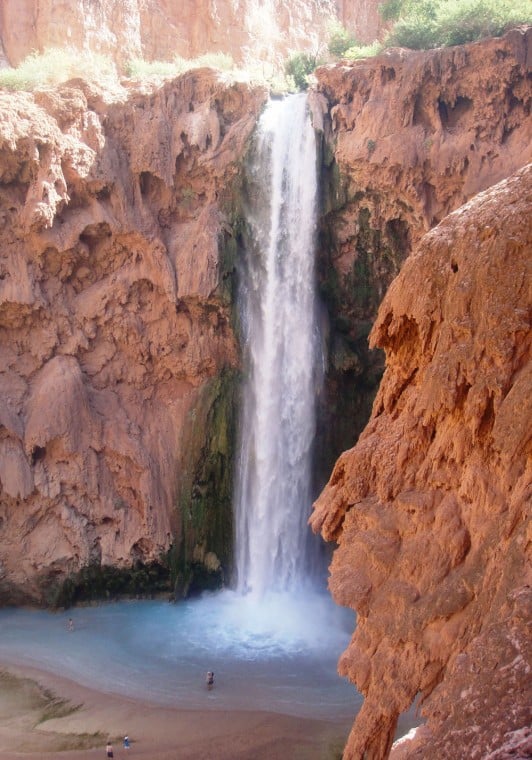 Havasupai Falls
The most famous waterfall is Mooney Falls, which at 220 feet tall is actually higher than Niagara Falls.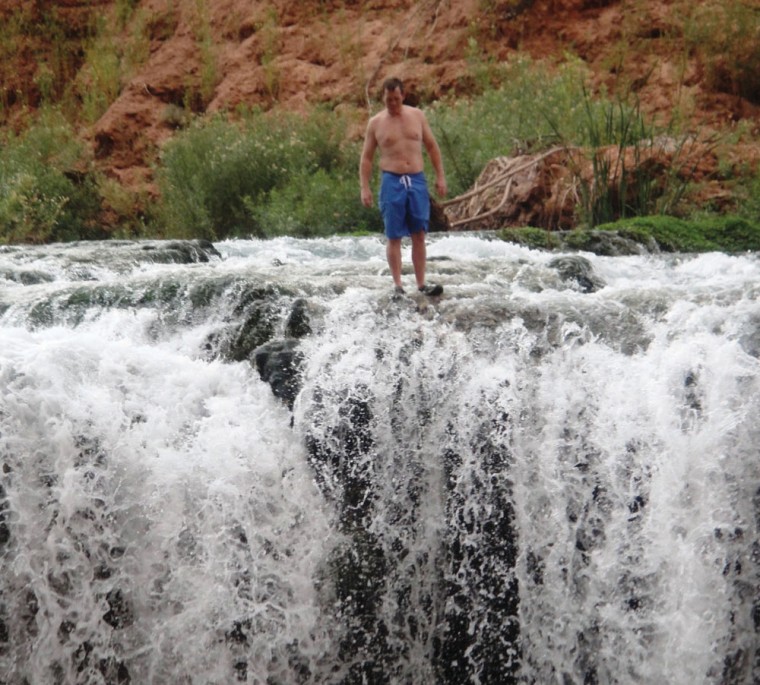 Havasupai Falls
Contemplating whether or not I should make the leap. .... maybe next time.