Camp Zoo offers full wildlife experience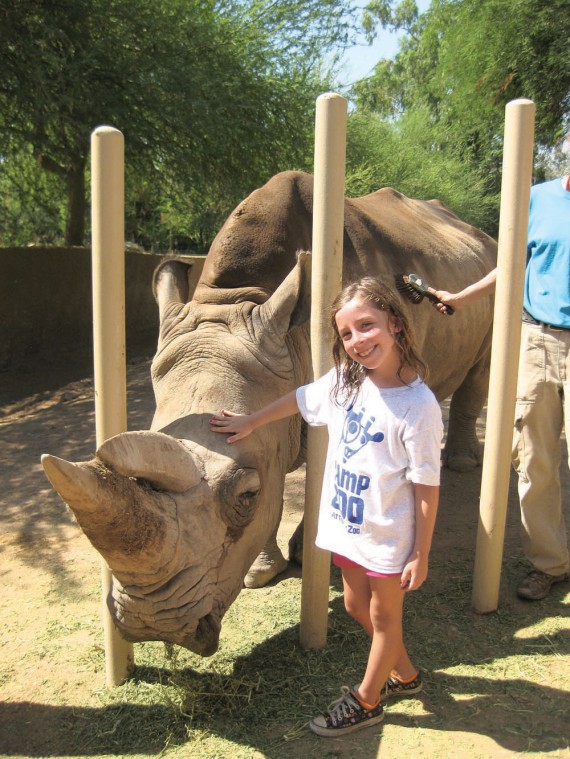 Camp Zoo
Camp Zoo students get the opportunity to get up close and personal with some of the animals at the Phoenix Zoo.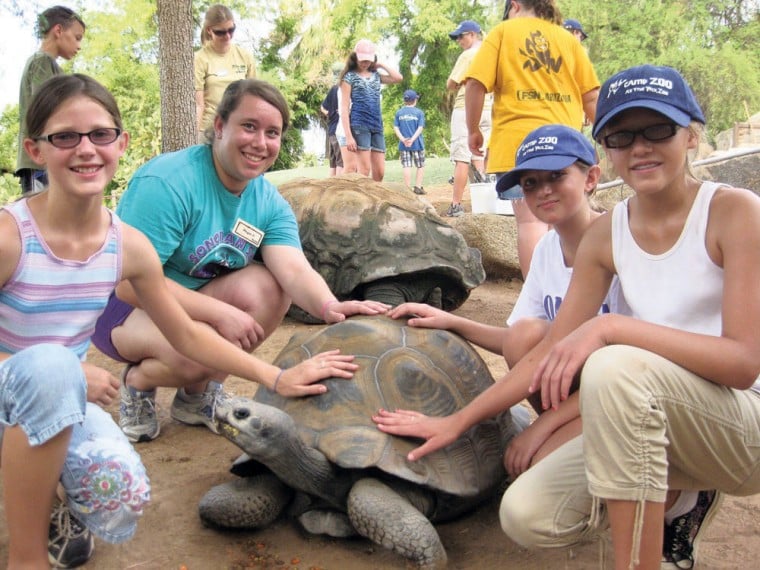 Camp Zoo
Campers interacting with the wildlife during afternoon activities at Camp Zoo at the Phoenix Zoo Summer 2010.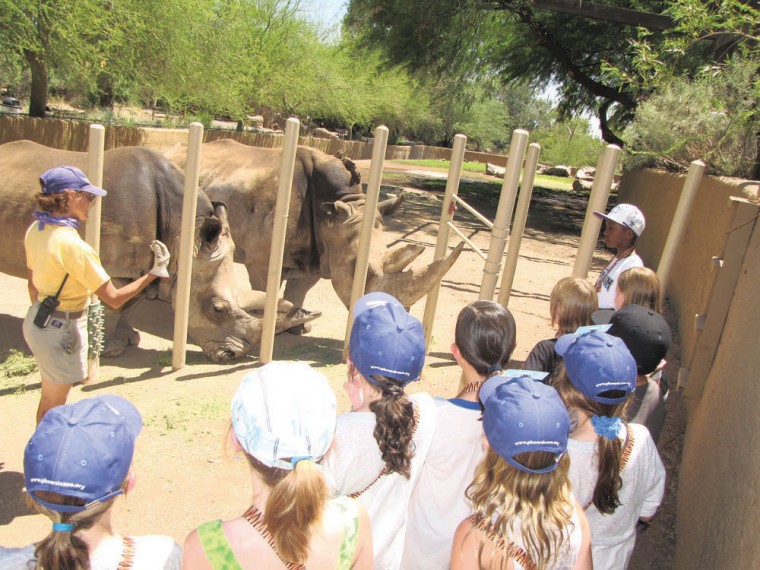 Camp Zoo
Students learning to properly care for the animals from the Phoenix Zoo staff at Camp Zoo.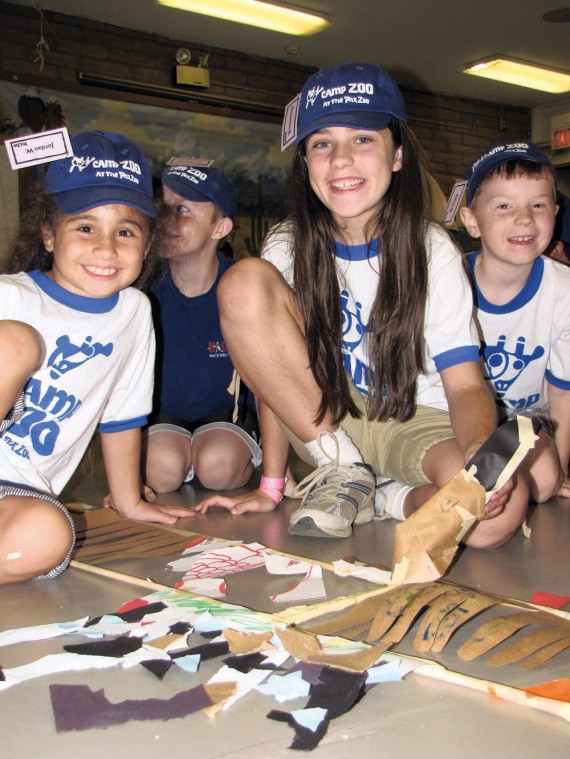 Camp Zoo
Students sport their Camp Zoo gear while working on arts and crafts inside the Phoenix Zoo.