Using your head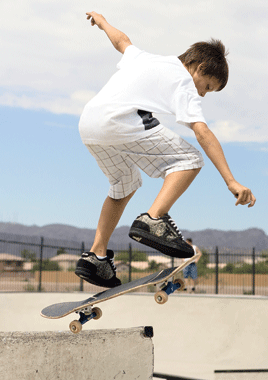 Using your head
This young skater is not alone when it comes to not wearing any kind of protective gear at the skateboard park Pecos Park.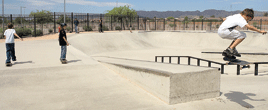 Using your head
one out six kids skateboarding at the skateboard park at Pecos Park are wearing any kind of protective gear. This was at a time when their were few kids on a busy night there can be as may as 50 kids.
PARC Treasurer Jim Jochim sits down with Allison Hurtado to discuss the Phoenix Loop 202 project ...

Andean Bear Cub Takes First Steps!
It's a boy!! Our Andean bear cub recently had its first check-up with Phoenix Zoo vets. After pat...

Country Thunder - Day 1
Country Thunder Day 1 off to a great start!
© Copyright 2011, Ahwatukee Foothills News, Phoenix, AZ