Claims attorney seeks 'enrichment,' not access
Reacting to thousands of lawsuits filed against small businesses in the East Valley, the Arizona Attorney General's Office took the unusual step of intervening on the behalf of a defendant accused of violating the Americans with Disabilities Act.
 The goal is to get all similar suits consolidated into one case and eventually dismissed by a Maricopa County Superior Court judge, according to the Attorney General Office's website.
 "We're trying to get a ruling from a judge to say these are frivolous lawsuits,'' defense attorney Lindsey Leavitt said. "Unfortunately, it takes time.''
 The ADA, passed in 1990, enjoys widespread support among small business owners, who agree with its purpose of ensuring that the disabled have access to public buildings through requirements for parking spaces and other accommodations.
But East Valley businesses, particularly those in Mesa, have been hit by a blizzard of 1,850 lawsuits since June 2015. They've been filed by attorney Peter Strojnik, who says he's a champion for the disabled, on behalf of Advocates for Individuals with Disabilities.
The blizzard turned into a hurricane starting in February 2016, with 1,500 lawsuits filed against mostly Mesa businesses about parking lots alone. An additional 200 suits have been filed against bars and restaurants since October 2015.
The Attorney General's Office would normally be responsible for bringing actions against business owners who violate the Arizonans with Disabilities Act, which is similar to the federal civil rights law.
But the serial suits prompted the state's top prosecutorial agency to take a different tack.
"Plaintiff Advocates for Individuals with Disabilities LLC is flooding this court with lawsuits, apparently as part of a concerted effort to improperly use the judicial system for its own enrichment," the motion said.
The Attorney General's Office said it takes no position on whether Strojnik has cited evidence of actual violations in the suits he filed.
John Moore, president and CEO of Marc Community Resources, a social service agency that helps people with many types of disabilities, said that he strongly supports the ADA and that there is no excuse for someone who knows the law and violates it. But he opposes the heavy-handed tactics used in the serial lawsuits.
 "I think lawsuits should be the last resort. It does create a negative perception about a good law and individuals with disabilities,'' Moore said.
 Moore said organizations such as Marc have been working for decades to break down negative public perceptions of people with disabilities.
 The "wrecking-ball approach'' used in the serial lawsuits damages the interests of disabled people, he said, because "it adds fuel to the stigma fire.''
But Strojnik said in an email that his client, the foundation, decided to enforce the ADA because of indifference by government agencies.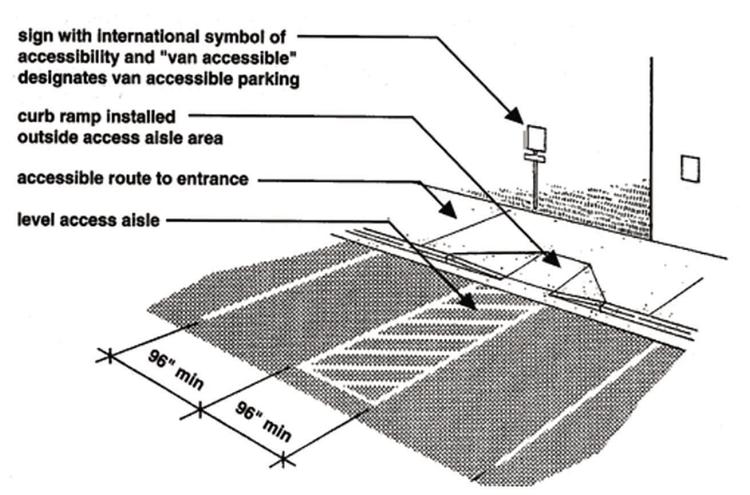 "It has been 26 years since the passage of the Americans with Disabilities Act but, unfortunately, neither the DOJ nor the Attorney General have shown sufficient—if any—interest to enforce the law," he wrote. "Therefore, my client, a private charitable foundation, decided to enforce the law through private enforcement.'' 
Strojnik said he volunteers his time in representing the association, which allowed it to recently donate $85,000 to the disabled community.
Leavitt, the attorney, has talked to hundreds of business owners and represents many of them. He said many of the suits cite relatively small violations, such handicapped parking signs that are two inches shy of the ADA's requirement of 60 inches, or six feet tall.
 Suits also have been filed in error against the owner of a dirt lot that is not used as a parking lot, and against 11 business in a strip mall. Because the businesses were members of a condominium association, they were not responsible for the parking lot.
 "I've talked to hundreds of people and not one of them has said they don't want to comply'' with the ADA, Leavitt said. "It's not about complying, it's about money.''
 The suits seek out-of-court settlements with businesses owners. Form letters require payments as high as $7,500, and follow up with a slightly smaller offer in exchange for dismissal. The ADA, a civil rights law, does not allow plaintiffs to seek damages in suits alleging violations but it does allow them to seek attorney's fees.
 When asked if he thought the suits were a shakedown effort against businesses owners, Leavitt declined to answer.
 "The plaintiffs are taking advantage of their lack of knowledge'' of the ADA's technical requirements, Leavitt said. "I can't tell you how many of my clients have been sued if their sign is two inches too low. You read it and makes you want to throw up.''
Sharon Olsen, a Mesa business owner, also chose her words carefully and several other business owners were reluctant to give their names for fear they would be targeted if they appeared in a newspaper.
"I think he's unethical,'' Olsen said, referring to Strojnik.
 Olsen was one of more than 118 businesses owners and other interested people who attended a briefing on serial lawsuits presented by Leavitt and other speakers Tuesday at the Phoenix Marriott Mesa in downtown Mesa.
Sally Harrison, president and CEO of the Mesa Chamber of Commerce, which sponsored the event, said an additional 130 people attended a July 12 forum. She said the forums have attracted business owners from Mesa, Apache Junction, Gilbert, Tempe, Phoenix and Scottsdale.
 Leavitt presented an overview of the lawsuit problem and explained the law in detail. He said he represents a group of 17 businesses that are fighting a suit. One potential defense is that the alleged ADA violations had been corrected, making legal action moot.
Sharon Olsen, owner of Y-Knot Party Shop in Mesa, was sued over not having a large enough parking space to accommodate a van for the handicapped. Van spaces must be 11 feet wide, while a typical handicapped parking space must be eight feet wide.
Leavitt's presentation said that there must be one handicapped parking space for every 25 parking spaces available for the public at large. One out of every six handicapped spots must be the wider space for the vans.
Olsen said she operates mainly a telephone business, with customers picking up supplies. She said her parking lot has only 15 spaces and is never full.
 "If someone had come to me and said, 'Sharon, you are not ADA compliant,' I would have done it immediately,'' she said.
 Noting that she has two artificial knees and a handicapped parking pass herself, Olsen said she is a big supporter of the ADA and would never intentionally violate the law.
 "If it was the ADA, I would bend over backwards to help them,'' Olsen said.
– Reach Jim Walsh at 480-898-5639 or at jwalsh@timespublications.com.
– Comment on this article and like the East Valley Tribune on Facebook and follow EVTNow on Twitter.