Musical collaboration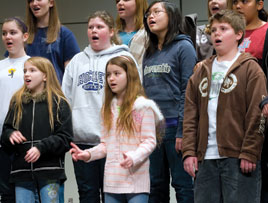 Musical collaboration
Members of an honors choir made up of Kyrene Middle School students, including Centennial 6th grader Victoria Matthiew (front row, second from left) rehearse Wednesday at Marcos de Niza High School. The musicians would perform there later that night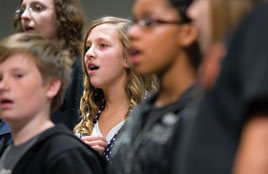 Musical collaboration
Hayley Steele, an 8th grader at Akimel A-al Middle School School, practices with the combined choir Wednesday at Marcos de Niza High School.
PARC Treasurer Jim Jochim sits down with Allison Hurtado to discuss the Phoenix Loop 202 project ...

Andean Bear Cub Takes First Steps!
It's a boy!! Our Andean bear cub recently had its first check-up with Phoenix Zoo vets. After pat...

Country Thunder - Day 1
Country Thunder Day 1 off to a great start!
© Copyright 2011, Ahwatukee Foothills News, Phoenix, AZ