Crosby is an affectionate cuddler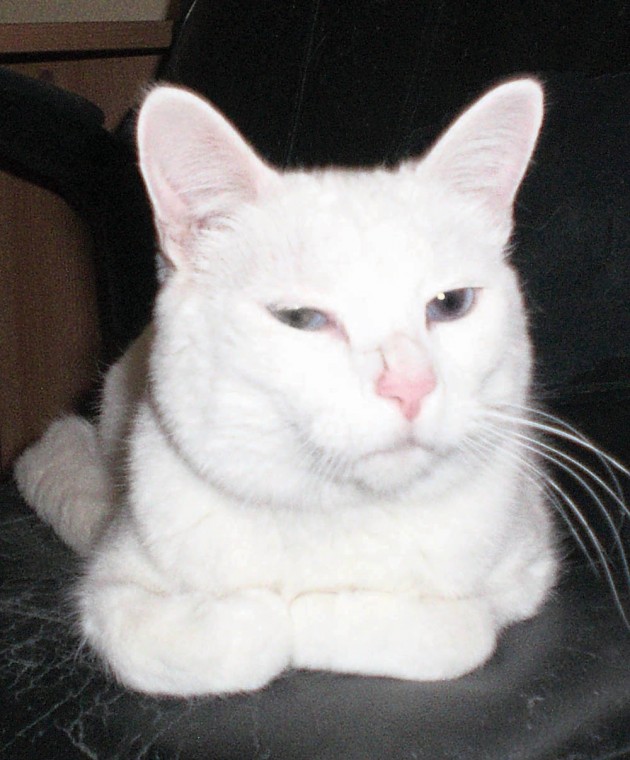 Someone to love: Crosby
Five-year-old Crosby was abandoned at a store and seeks a new home.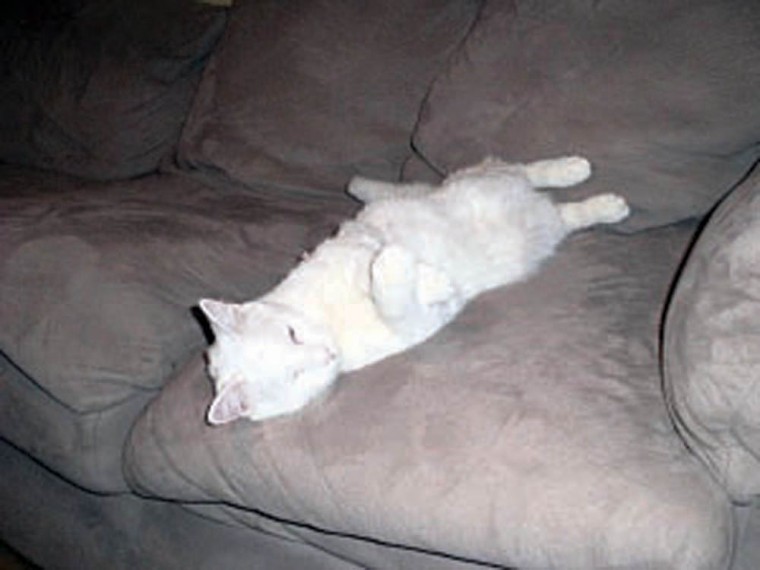 Someone to love; Crosby
Abandoned at a petstore, Crosby is about 5, white with blue eyes, fixed, tested and has shots, and waiting to meet you and your couch!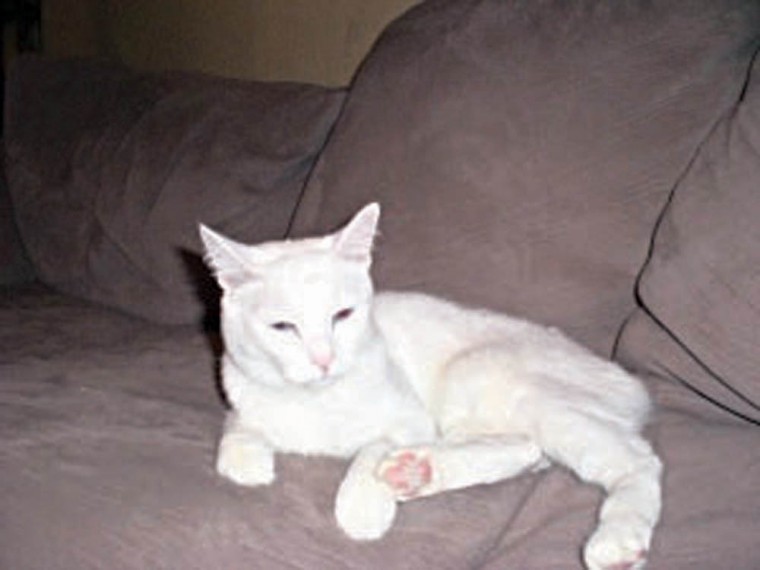 Someone to Love: Crosby
Five-year-old white and blue eyed Crosby is beautiful, loving and talkative.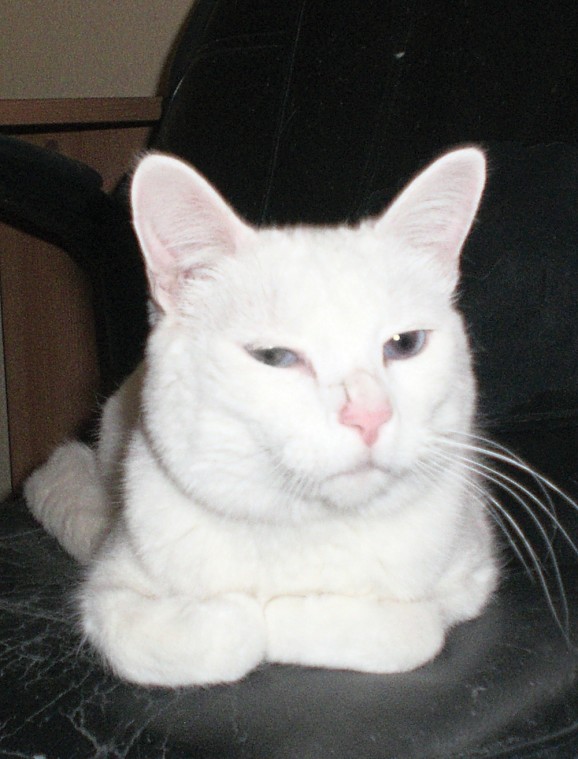 Someone to Love: Crosby
Crosby would do best in a home with one other laid back kitty.