Desert Vista High freshman casts her sights upwards after Space Camp
Space isn't the final frontier for Cassandra "Cassi" Bych of Ahwatukee, but it's a big part of her future plans right now.
Cassi, 14, attended the Space Academy at the U.S. Space and Rocket Center in Huntsville, Alabama, recently, and the timing couldn't be better as she starts a new phase of life as a freshman at Desert Vista High School.
"This camp has really focused me on becoming an astronaut," she said. "It really opened my eyes to that career path and has motivated me to do my best in the STEM (Science, Technology, Engineering, Math) subjects that I will be taking in high school."
The weeklong camp is designed to promote STEM while training students and adults with hands-on activities and missions based on teamwork, leadership and problem solving.
Cassi was part of the Space Academy program, designed for trainees who have a particular interest in space exploration. She spent the week training with a team that flew a simulated space mission to the International Space Station, then participated in experiments and successfully completed a spacewalk.
More than 750,000 trainees have graduated from Space Camp since its inception in 1982, including three astronauts.
The daughter of Rob Bych and Debra Wickman, Cassi said she is most interested in math and science, and currently is eyeing the U.S. Air Force Academy, Vanderbilt University, and Georgetown University once she graduates from Desert Vista. She also plays competitive soccer for the (Ahwatukee Foothills Soccer Club
She called her Space Camp trip "challenging but always fun."
"We studied the history of space exploration, the planets in our solar system, the constellations, the construction and launching of small rockets, the construction of reentry vehicles, and much more," she said, adding several astronauts also spoke to her group about space shuttle and space station missions.
She enjoyed the mission simulations the most. One involved executing a crew exchange on the space station and landing a shuttle simulator safely back on earth, said Cassi, who was a flight engineer for the mission.
"The missions were conducted in a big room containing a mock-up of the ISS and space shuttle, and a control console simulating Houston Control," she explained. "All of the participants wore headsets and communicated by intercom. Although the missions were simulations, it was very realistic. It was definitely the coolest thing I got to do there."
It wasn't all fun and games. "The most challenging part about this camp was trying to take in all of the information that was presented," Cassi said. "It was intense. I learned so many new and interesting things that it was difficult to process it all. But all of this new learning inspired me to want to learn more."
She returned to earth in Ahwatukee with a valuable life lesson as well as an itch to explore the cosmos.
"What camp made me realize is that a common goal, or interest, can really bring people together," Cassi explained. "The same way my soccer team plays together to win is how we worked together at this camp to successfully complete the simulated missions."
As for her career, she said, "I learned how selective NASA's astronaut training program is, and that to be competitive in the future, I will need to be very qualified."
New youth pastor arrives at Bridgeway Community Church
Joe Phipps, a long-time area resident who grew up in the Chandler-Tempe area, graduated from Corona del Sol High School, and spent four years with the Coast Guard, now calls Ahwatukee home.
He is the youth pastor at Bridgeway Community Church,  2420 E. Liberty Lane, Ahwatukee.
After his enlistment ended, he attended Arizona Christian University and earned a degree in Christian ministries before attending Phoenix Seminary, where he received a master's of divinity degree with an emphasis on counseling and family ministries.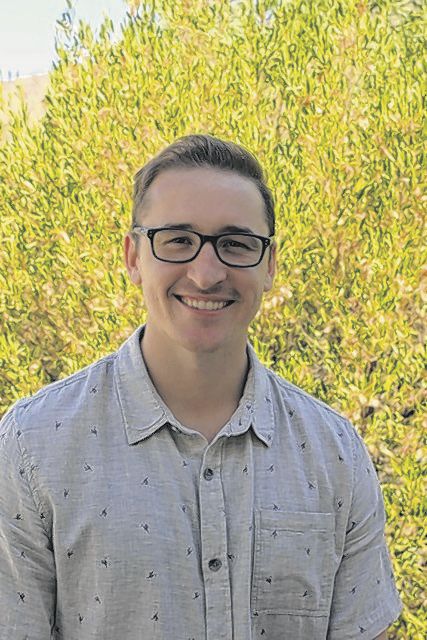 While pursuing his post-high school education, he intern in the high school ministry at Scottsdale Bible Church and worked for CRU, formerly the Campus Crusade for Christ, at Arizona State University.
He'll be working with middle and high school students at Bridgeway and hopes to "encourage parents to establish the home as the primary place where faith is lived out and nurtured," a church release said.
He will be meeting with middle school students at 4 p.m. on Sundays and high school students at 5:45 p.m. Each month he'll be treating all students to a special event.
The youth group meets Sunday evenings with middle school at 4:00 PM, middle and high school dinner at 5:15 PM, and high school at 5:45 PM. Each month there will also be a special big event for all the students.
Any student is welcome to attend. Reach him at joe@bridgewaycc.org, 480-706-4130, or www.bridgewaycc.org.