Leo Werner is back. The newly reappointed Mountain Pointe High School band and orchestra director has returned to the program he originated when the school opened in 1991.
Yet, he and his family – wife Melissa, son Mitchell, 22, and daughter Alicia, 14 – have never really been far away; they've lived just down the street from Mountain Pointe High School for 21 years.
Werner said being selected first to start the school's band, orchestra and choir programs, and now to return after nine years to be the band/orchestra director was, and is, "an honor and a privilege."
Upon leaving Mountain Pointe in 2008, Werner was hired to establish another band program, this time at Combs High School in San Tan Valley. It is that district's only high school.
The last three years have been at Brophy College Preparatory, reviving and restructuring its band program. Even as he now prepares for the next school year at Mountain Pointe, he's also teaching summer school classes at Brophy.
Werner, newly celebrating age 51, began his teaching career at Glendale's Washington High School while in his senior year at Arizona State University, where he also earned his master's degree in music education.
"My first duty was to hop on a bus in mid-November with 27 kids I'd never met to go play at a playoff game," he recalled. "I graduated in December and taught there another year."
As Werner and his bride-to-be – now director of the Office of University Ceremonies at ASU – planned their December 1990 wedding, Mountain Pointe sat empty except for a skeleton crew of administrative staff that was organizing the new high school and conducting a search for teachers.
On the day before his wedding, Werner had his second interview and was offered the position. While continuing at Washington High that spring semester, he spent his after-hours at Mountain Pointe, ordering music stands and sheet music and otherwise prepping for the 1991 school opening.
And now, he's back. Back to leading the Lionhearts Marching Band and orchestra. Lionhearts was the band's name he originated in the early 2000s while at Mountain Pointe.
"That name came about because it seemed every band was 'the pride of something,' when for us it was because lions are members of a pride. So, we came up with the lion face with the heart-shaped mane as our logo and Lionhearts as our band name," he recalled.
He laughs at the irony that his first name, Leo, is Latin for lion.
Werner admits that leaving Brophy is difficult, and a move he possibly wouldn't have made if it weren't for the opportunity to return to Mountain Pointe.
"It's been three wonderful years. There's a lot of support for the program and a sense of family and brotherhood there that I hope to bring to MPHS," he said.
Bob Ryan, principal at Brophy College Prep for the last 10 years of his 17-year tenure, said Werner will be missed, having "left his mark on our band program."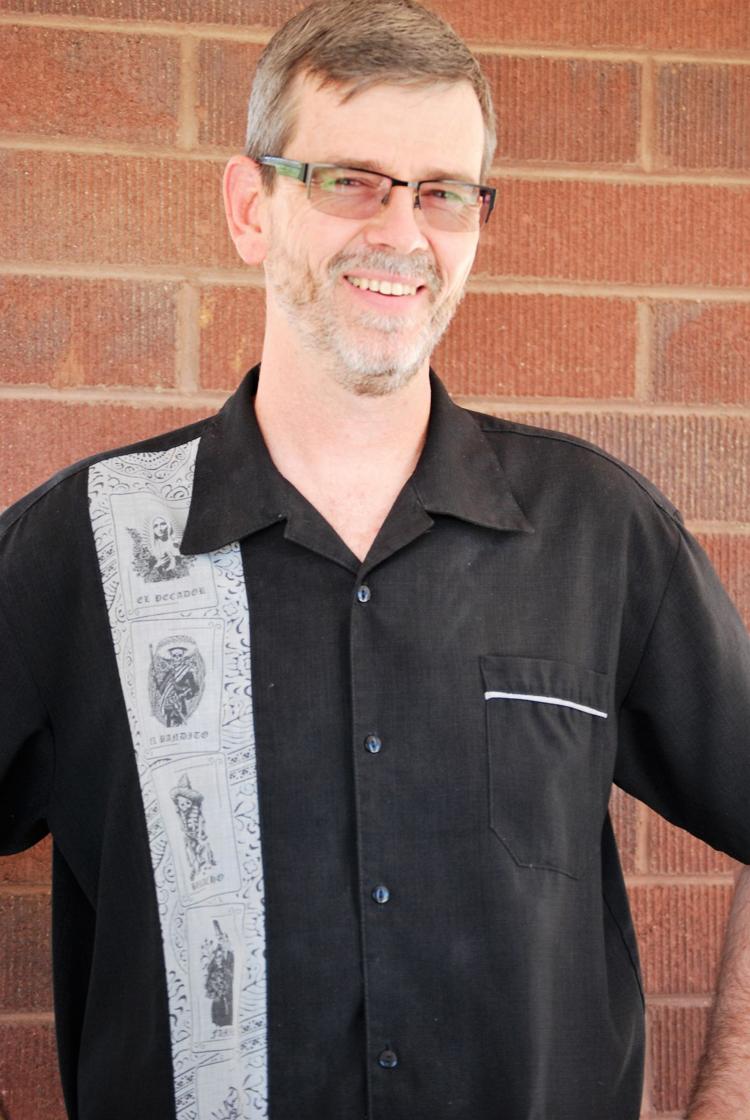 "I can't help but admire, however, his desire to return to Mountain Pointe and serve the community there," he said. "Leo is the consummate professional and is tireless in his desire to position his students for success, both as musicians and in life."
For Werner, his students are his foremost focus.
"It's not about me. It's about the students and what they need. My mantra has always been, 'This is your band and it's going to be what you want it to be.'
"The high school student can do much more that they often think they can. And I tell them there's always reasons not to do something, but I'm the kind of person who says, 'Why not?' and 'Yeah, we can!'"
On June 10, dozens of Werner's Mountain Pointe band and orchestra alumni showed up to help him organize and clean in preparation for the upcoming year.
Among them were former band members percussionist Adrian Vender and saxophonist Brent Kapellusc, 1999 and 1997 Mountain Pointe graduates, respectively.
"Leo taught me the importance of dedication, persistence, and fun when learning to play music. These values not only helped me excel in playing music, but they have carried over to helping my professional career," said Vender, an Ahwatukee resident and digital marketing vice president who still plays drums at home.
"Leo's been a lifelong influence for many past students, and I'm very happy that he's come home to MP," Vender added.
Kapellusch, a senior software technical manager at General Dynamics, said even though his career has nothing to do with the saxophone, lessons learned under Werner during four years in marching and concert bands still serve him well.
"As cliché as it sounds, Leo has undoubtedly had the greatest impact to my career of any instructor I have ever come across," said Kapellusch, a Mesa resident who still plays alto sax, sometimes accompanied by his 9-year-old daughter, Nadia, on piano.
"While technical expertise and problem-solving skills are obviously important as an engineer, it is the 'soft skills' I began to hone under Leo's tutelage that has accelerated my career progression," he said, adding:
"Specifically, there are four characteristics he helped me to develop over the four years in his program which continue to set me apart to this day: self-discipline, a feeling of empowerment, and understanding of team dynamics, and comfort in leadership roles."
For Werner, meeting with new Mountain Pointe students is an opportunity not just to instruct, but to help empower them.
"I think my primary goal is to help them find joy in their performance, and be excited about what they're able to do," he said. "To be empowered, not just musically, not just in the band room, but throughout every aspect of their life."
After 28 years of teaching music, there are many who must be thankful Werner didn't pursue veterinary medicine at ASU as he'd originally planned. His love of animals persists at home with three rescue dogs.
Rehearsals for the 50-plus-member Lionheart Marching Band and their new director are set to start July 24.