Two dogs and a cat share something in common: all three need homes.
Jannelle Cosgriff of Friends For Life Animal Rescue said Danny Boy, a domestic medium-haired, young adult estimated to be about a year old has been "super awesome."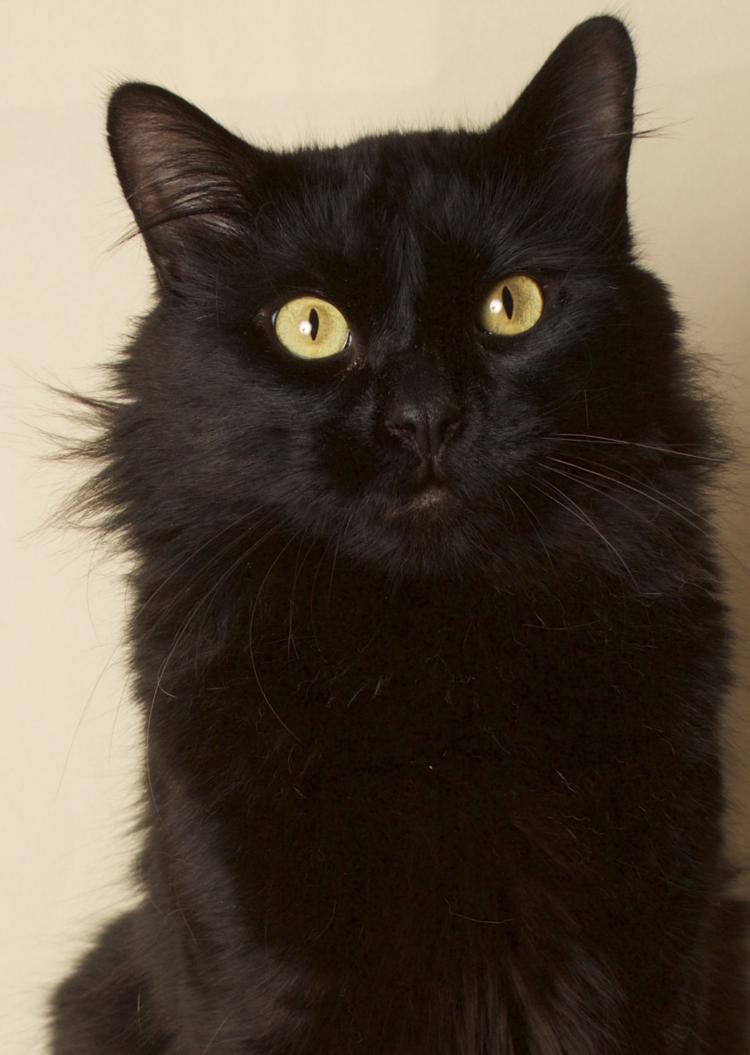 "Danny Boy was found alone in the desert," she said. "Thus far, he seems to be good with everyone he's met. Danny loves toys and playing fetch."
His adoption fee is $85 and he has been neutered, microchipped and tested for FELV/FIV. Information: 480-497-8296, FFLcats@azfriends.org, or azfriends.org.
Meanwhile, Shauna Michael at the Arizona Animal Welfare League's main adoption center, 25 N. 40th St., Phoenix, said Monty, a 6-year-old American Staffordshire Terrier mix,is "an active, fun-loving dog ready for a home."
"After a good game of fetch or a nice walk around the block, Monty enjoys lounging around on a comfy bed or snuggling up with his people," she said, adding that he can picky picky about being around other dogs. "Monty is a very affectionate dog who loves to make his people smile, already knows his basic commands and is house trained," she added. Information: 602-273-6852 ext. 116.
Lizzie, a 4-year-old French Bulldog Mix, has a soft coat and charming personality, according to Jenny Bernot of Arizona Rescue.
"Lizzie enjoys meeting people and loves the attention that goes along with it. Lizzie will make herself comfortable in your lap for as long as you're willing to host her – nothing makes her happier than a good snuggle session," Bernot said.
"She loves walks around the neighborhood and romps in the park," Bernot added. "One of her favorite things to do is roll around in the grass."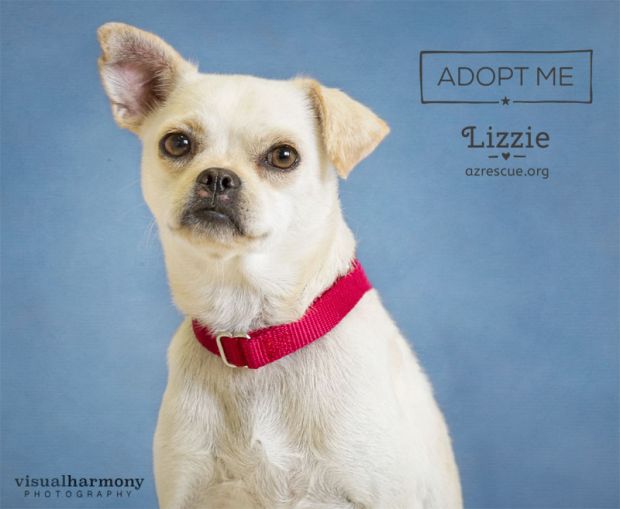 Lizzie walks well on a leash and rides well in the car. "If she gets to ride in the front seat, she's happy," Bernot said. "If she gets to ride while sitting in your lap, she's euphoric. Take her on an outing to a pet store and you better keep an eye on her…she's been caught trying to sneak off with a rawhide bone on the bottom shelf of the treat aisle."
Information: azrescue.org