April is Autism Awareness Month, and this is a special year for Ahwatukee-based HOPE Group Arizona, a business that deals directly with this social impairment.
HOPE Group Arizona has been serving families statewide since its inception in 1997 as a state-qualified vendor focusing on autism and spectrum diagnosis mainly in children and young adults.
The business was formed by owner Lori Cairns, who was trying to "restore hope and advocacy on the part of the parent and family unit when they are weighed with diagnosis such as autism," said spokeswoman Brandwyn Boyle.
Cairns' son was diagnosed with autism at age 2.
HOPE Group runs clinical offices in Ahwatukee, Gilbert and Tucson. Boyle said it has "helped thousands of Arizona families push through and gain ground against this social disorder that now is diagnosed in over 1 in 68 children a year.
"We want to continue our path of reminding all parents and families out there that a diagnosis is not an ending point; it's simply a place to start with new hope," said Cairns.
The company serves over 700 families a year, and employs over 500 people.
"We are actively recruiting, as we have many families statewide to serve," Cairns said, adding:
"HOPE is looking for people that would like to have a great career path and learn a new skill set, all while helping others in need. It really is an amazing employment opportunity."
HOPE Group is hosting open-employment and training workshops. Information is at hopegroupaz.com/about/join-our-team.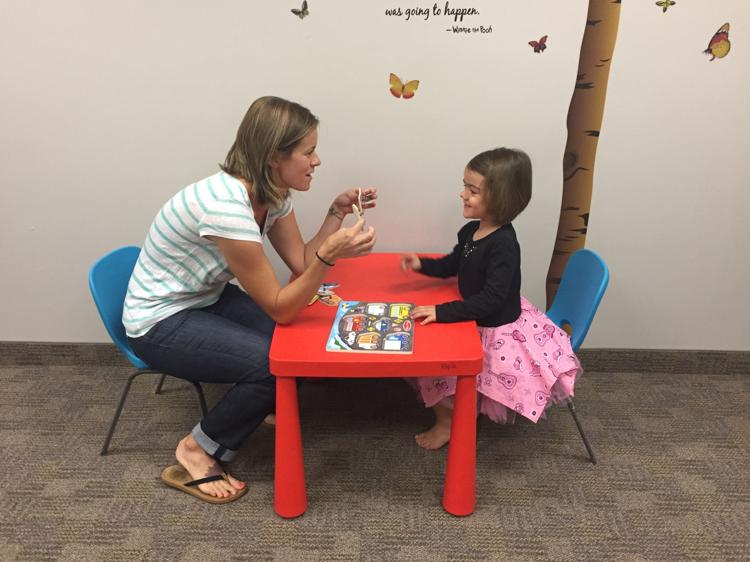 The company also helps families with members diagnosed with genetic, metabolic and developmental disorders such as Down syndrome and cerebral palsy.
The AFN asked Boyle some questions about the business:
Question: What were the circumstances surrounding HOPE's creation? Did Lori find an absence of any help?
Answer: Upon receiving her son's diagnosis, Lori was not only surprised to find a lack of services provided, but also just an overall absence of resources.
There was very little offered in the realm of community/parent support, education or awareness. It seemed as if autism was being treated as a fatal diagnosis, versus a place to start with varying options.
Q: Why was Ahwatukee picked for your headquarters?
A: Lori has resided in Ahwatukee since 1990, and that's where her children grew up and attended school. She loved the community aspect of it, and how it had a small town vibe even being part of Phoenix. That was the feel she desired for her business; family, community and unity.
Q: What exactly does the business do?
A: HOPE Group offers families and schools access to comprehensive evaluations and intensive behavior supports. In addition, respite and habilitation care services are available in home as well clinical service hours. HOPE Group is a qualified vendor with the Arizona Division of Developmental Disabilities, and accepts most private insurance.
All of HOPE Group's programs are based on applied behavior analysis and grounded in evidence-based practices. HOPE Group aims to maximize the potential in all individuals with developmental disabilities and neurological disorders.
Q: What can the business offer that a nonprofit agency cannot?
A: A for-profit business allows more flexibility to serve the community.
Q: Why should parents consider HOPE?
A: Our length of serving the community is definitely part of our foundation, but the depth and quality of our services is truly what differentiates. HOPE focuses on our ability to be in-home or in community settings while providing care. This truly affects how we, as providers, relate to an individual's natural environment and our ability to support the family as a unit.
Q: Are fees set or are they determined based on each child?
A: Each situation is a case-by-case basis. HOPE is contracted with DDD, health insurance companies, school district contracts as well as private pay.
Q: How active a role does Lori play in the company?
A: Lori formed this company in her home office, and 20 years later the office has become her home. She is in house every day, taking calls and giving advice to mothers and families just like hers.
Q: What are the business' long-range ambitions?
A: Being proactive in legislation, community care, and awareness education. HOPE is part of various special interest groups and committees, such as the ASD advisory committee. They were appointed as part of the community to help establish Autism treatment policies. HOPE Group provides awareness and education to first responders and pediatricians to help with the safety and health of local communities. Moving forward, HOPE Group plans to continue to establish change for the greater good.