Ahwatukee attorney Brian Foster likes to remind people not to confuse activity with achievement.
There's no such confusion with Foster, who has been pretty active achieving a lot.
A partner in the 450-attorney law firm of Snell and Wilmer, Foster has spent 28 years in commercial litigation, trying cases involving real estate, partner and shareholder disputes, merger and acquisition fights, disagreements over contracts and other business matters.
He has over 60 active cases in federal courts throughout the country involving more millions of dollars than the millions he already has won in judgments and verdicts during his career.
And despite that legal work, which often puts him in a courtroom trying cases that can sometimes last weeks, Foster is busy in a new role with his firm – helping to connect the United States with businesses in China and Taiwan, as well as other Asian countries.
He got his foot in that door representing foreign clients in cases in America, but pushed the door wide open through a romantic relationship and his appointment to the Phoenix Sisters Cities board.
"I started getting all these calls from businesses, especially in Taiwan and China, that wanted assistance in opening manufacturing and distribution centers in the United States," he said. "So, I decided that I would actually start putting effort into growing that portion of my business."
He was no stranger to Taiwan since he and his girlfriend, Alina Chu, had often visited her family in Taiwan. During their travels, he met a number of business owners, and that pool of contacts expanded even more through his involvement in the Sisters Cities program.
"Some of the primary goals of the Phoenix Sister Cities are to expand economic development between the sister city countries and promote cultural exchange. There is also a high school youth ambassador exchange program," he said, adding:
"In working on this commission over the years, I had significant contact with economic development leaders from these 10 sister cities, entertained delegations from these sister cities when they came to Arizona, and worked on promoting economic development between Phoenix and its sister city countries."
Suddenly, trips to Asia that had been "fun, fun, fun" for him and Chu made him realize how "super connected" he had become.
"I'm a real big people person and ended up meeting people who wanted my help," he said.
Now it's come to the point where people are helping him as well.
He's heading to Taiwan in the not-too-distant future because his contacts "have told me they're putting together groups of large Taiwanese business owners who want to come to us or who are open to hearing about opportunities in America."
All those contacts have increased Foster's workload – and he's loving every minute of it.
"It's fun even though I am super busy. This is what I do – I help people," he said. "It doesn't matter if you're helping people by winning a trial or resolving a dispute or solving a business problem like coming to the United States.
He doesn't do it alone – especially since he doesn't speak the language.
"My firm has eight attorneys that speak fluent Mandarin and attorneys who speak many other Asian, European, Persian and numerous other languages," he said. He notes that Snell Witmer "is a full-service firm, so our domestic and international clients get one-stop shopping with us. In other words, we offer essentially turn-key services for a person or company looking to expand into the United States."
His efforts so far have already attracted considerable attention.
Last month, Foster was the keynote speaker at an event attended by nearly 300 Taiwanese and Arizona business leaders.
Because of client confidentiality, Foster couldn't detail the companies he has worked with or has helped settle in the United States. But he did share the fact that he's trying to lure a number of them to Arizona.
The companies are seeking a foothold in America because it's cheaper and more efficient than putting their goods on a ship that could take a week or two to arrive on U.S. shores.
"The shipping costs are huge coming from Asia," he said. "If they're looking to sell to Mexico or the U.S., it makes more sense to be located in this country."
And while many Chinese and Taiwanese owners prefer the Los Angeles and other Southern California locations because large concentrations of their countrymen already live there, foreign business owners are casting an eye toward Arizona to save money.
"California is so overregulated and expensive that they're open to an alternative," Foster said. "They're surprised at how less expensive it is here. They're pleasantly surprised and happy with the workforce and the cost."
Though he is working largely with Phoenix officials here, he's also developed a working relationship with Chandler.
"They're 100 percent behind it," he said. "The overwhelming majority of Asians in the Valley live in Chandler. It's a huge Asian market."
In some ways, Foster's college days prepared him well for his legal and new international career.
A farm boy in Iowa who went to college because "I realize early on that I was not cut out for the farming business" after losing half of two fingers in an accident when he was 13, Foster majored in accounting at the University of Iowa.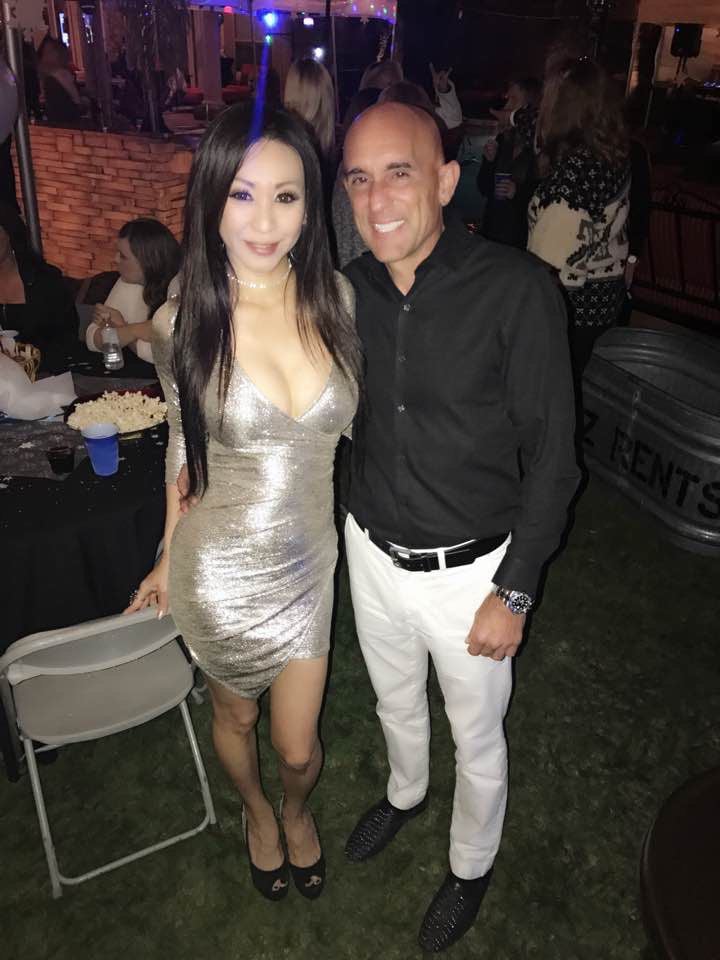 But just months before graduation, he had a distressing realization as he interviewed with what were then the nation's top eight accounting firms.
"When I was interviewing, I would notice there were three people sharing an office, not meeting a lot of people. It seemed really boring," he recalled.
A friend suggested he consider law school and, without any preparation, he took the law school admissions test a week later.
"The only school I applied to was the University of Iowa and they told me they had already accepted their limit but they wanted me," he added.
So, Foster turned down the accounting job offers and kept his fingers crossed.
Just days before school was set to begin, the University of Iowa told him someone had dropped out and a place for him now existed.
Foster moved to Arizona in 1988. Two of his five siblings as well as his dad now live in Ahwatukee, too.
Of his three children, three attended Desert Vista High School while the fourth went to Mountain Pointe. He also has been active in the community, and was one of the leaders in the capital fundraising campaign that secured the land and built the building that the Ahwatukee Foothills Family YMCA occupies.
Despite the Trump Administration's saber-rattling against China and its determination to stop negotiations for participation in the Pacific trade agreement, his Asian clients are distressed but undeterred, he said.
He noted that it's not only the New York Stock Exchange that has climbed 10 percent since Trump was elected.
"The Chinese stock market has been up 10 percent, too," he said.
"We talk about it. I'm not at level where I can help," he said, although he does know the new ambassador to China, who happened to be a six-term governor in his home state.
"They're business people like we are," he said of his clients. "If it makes good business to do something in the U.S., they'll still do it."